Today, customers have access to multiple channels, including telephone, social media, and live chats they can use to contact businesses. This has resulted in an increased demand for customer service. Expectations are also higher, with 95%1 of consumers believing that good customer service is important in their choice of, and loyalty to, a brand.
Utilising a call or contact centre is one of the most effective ways to meet this ever-increasing demand for customer service. You can operate your call centre in-house or outsource it to a third party. Both approaches have pros and cons. However, deciding which one fits your business requirements can be a challenge.
As well as understanding both these approaches, you also need to understand customer service outsourcing pricing before you make a decision. That's what we're going to be looking at in this blog.
However, before we delve into the comparison between in-house and outsourcing, let's look at why providing high-quality customer service is essential for businesses.
The growing importance of customer service
In 2022, it is no longer enough for businesses to provide quality goods and services at competitive prices. That is still important, but customers also expect high-quality customer service.
Effective customer service can help build customer relationships and improve both efficiency and profitability in the long term alongside a range of other benefits, including:
Boosting customer loyalty: Every business can benefit from loyal customers. 91%2 of customers say a positive customer service experience makes them more likely to make a future purchase. You can create lucrative long-term relationships with your customers by providing high-quality customer service.
Obtaining a competitive advantage: Providing high-quality customer service is an excellent way to differentiate your business in highly competitive markets. It can give you a competitive edge and help your brand stand out in a crowded marketplace.
Increasing profits: The long-term customer relationships you establish through customer service can help your business become more profitable. In fact, businesses can increase their revenues up to 8%3 above their market when prioritising better customer service experiences.
The in-house approach
One way of providing customer service is with an in-house team of call centre agents dedicated to answering calls on a daily basis. In this model, all the team members within the call centre are your employees. You'll also be responsible for handling all the servicing of the call centre equipment and other overhead costs.
The benefits of going in-house
While it can seem like a costly way of providing customer support, there are significant benefits to keeping operations in-house. These include:
Increased brand awareness: In-house call centre agents are more informed about your brand and products. They also understand business processes and changes as they happen.
More control: You can exercise complete control, enforce quality assurance and dictate on-call handling procedures. The call centre manager can allocate different calls to agents according to strengths.
Fast implementation of policy changes: In-house call centres communicate policy changes more swiftly than third-party agents. Remember, a third-party agent might be slower and therefore delay the implementation of the crucial changes.
The cost of staying in-house
Operating a call centre in-house can help you provide excellent customer service. Still, it's crucial to remember that this approach can take a lot of time to implement, and there are considerable costs involved, such as:
Recruitment: Recruiting agents and support staff for your in-house call centres can be time-consuming and expensive. The costs involved in advertising for, interviewing, and filling positions might eat into your budget.
Training: Call centre agents require proper training to provide high-quality customer service, which takes time and money. Training costs can also spiral out of control if you have high employee turnover.
Infrastructure: You'll need computers, PBX systems, phone lines, and general call centre software to set up an in-house call centre. These tools can be expensive. You might also need to pay for the restructuring required when setting up in-house.
Overheads: Establishing an in-house call centre is not the end of the game. You'll need to maintain the technology regularly to ensure no technical disruptions occur. You also need to ensure that the infrastructure is robust and staff strength is maintained to deal with holidays, sickness and changes in customer demand. All these can translate into a considerable cost.
The outsourcing approach
Outsourcing is a third-party engagement where a company outsources its call centre requirement to an external organisation. Simply put, it's when you delegate the work of a call centre to an entity outside of the company rather than establishing an internal call centre department.
One of the primary reasons for considering customer service outsourcing is its cost-effectiveness. However, you should be aware of the different approaches to customer service outsourcing.
Onshore vs offshore outsourcing
Offshore outsourcing is typically driven by the desire to capitalise on cheap labour across different time zones. Despite the cost-saving possibilities this represents, it can reduce service quality, although utilising a third party to handle your call centre activities doesn't necessarily mean you compromise on quality.
The other approach you can take is onshore outsourcing, which is driven by a desire for increased flexibility and improvements to the customer experience. Furthermore, outsourcing to a provider who will align your customers with agents who match their background and language can contribute to improved outcomes.
The distributed model
Distributed models enable agents to work remotely and according to their schedules. This model helps recruit and retain the best UK based agents as many modern-day workers find remote work appealing. Other benefits of the distributed model of outsourcing include:
More experienced agents: A distributed service centre will have a talent pool of experienced customer service professionals. The agents are experienced in customer service and can understand your business objectives and customer expectations, allowing them to speak confidently as your brand's voice.
Better educated agents: Distributed call centre agents typically have a higher average age and education level, providing them with the skill set needed to deliver exceptional service. That means better outcomes, which translates to more value than you would get from an offshore call centre service.
Lower infrastructure costs: Distributed models can reduce the cost of high-quality onshore outsourcing. Unlike a traditional model, this model can work without the need for office space and its supporting infrastructure.
Enhanced scalability: A distributed model allows businesses to scale up their customer service requirements when there is a spike in volume. Managers can schedule agents around the peak call volume times to ensure there is no interruption in the delivery of exceptional customer service.
Increased flexibility: Compared to traditional models, scheduling agents who work from home is easier. Call centre managers can schedule workers in shorter time blocks around peak call volume times. Scheduling in short blocks ensures you only pay for hours worked. It also ensures there's adequate coverage for peak times.
Get quality at a reasonable price
With the widespread adoption of remote working around the world and its many benefits, a distributed customer service model is becoming more and more popular. The key is finding a provider that gives you access to top-quality customer service representatives that increase customer satisfaction.
That's where Odondo can help. We offer an outsourced, distributed customer service model that provides you with a range of benefits without charging exorbitant hourly rates. With our model, you only pay for the services you need, and you can quickly scale up and down in line with demand.
Odondo is all about flexibly matching customer needs. We'll provide you with agents whose experience, background and demographics match those of your customers to ensure you can access the advantages of outsourcing customer service.
We're here to take away the pressure of running an in-house customer service function so you can focus on the most important thing — your business. If you want to find out more about our approach, outsourced call center pricing or are issuing a call center rfp soon, you can contact our team for a quote today.
---
1 State of global customer service report
2 State of the Connected Customer
Bobby Devins
Bobby spent 11 years as an Investment Banker before going on to co-found his own e-commerce start-up, where Customer Service was one of the core functions that fell under his remit.
He has spent the past 9 years in and around the start-up space, most recently co-founding Odondo with the aim of reimagining the delivery of Customer Service. Bobby has pursued a very traditional career path for someone who ultimately aspires to be a hardcore gangsta rapper.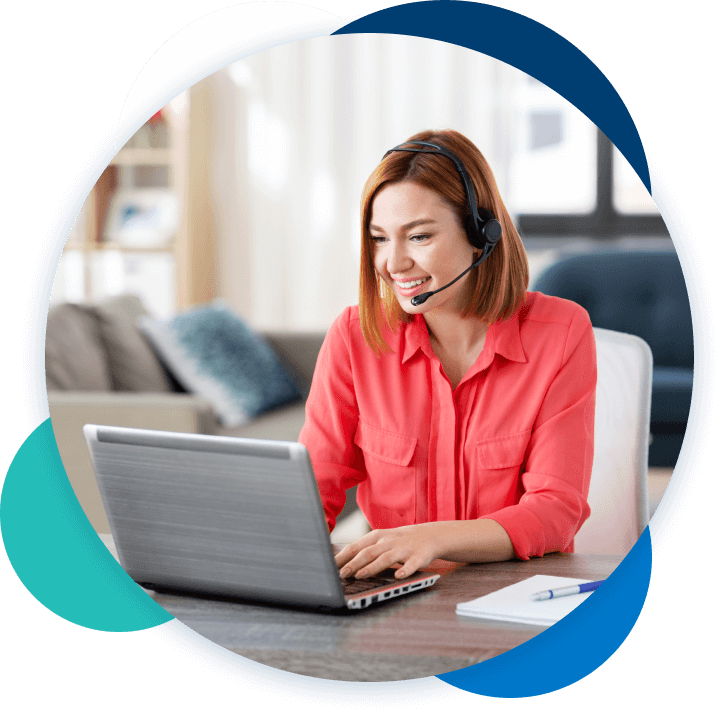 Start improving your customer experience today!