Excellent customer service isn't an option. It should be central to your business strategy. 77% of customers will recommend a company to their friends because of a positive customer experience. An even larger 86% of customers have stopped buying from a brand because of a bad experience.
Quality customer service isn't just about solving problems. It can help your brand grow, retain existing customers, upsell products, and improve market share. The fast-paced and competitive nature of eCommerce only accentuates these points — creating unique demands on your customer service strategy.
Ultimately, as an eCommerce business, outsourcing your customer service function is very wise. The retail industry continues to boom, so, building, maintaining and scaling a customer service offering seems more and more like a task that is best placed to be outsourced. Here, we are going to explain how to build a successful, outsourced customer service function tailor-made for eCommerce. Let's get started.
Unique features of eCommerce:
Why is outsourcing important to an eCommerce business?
Customer service has to be aligned with the specifics of a business to be effective. There are a number of unique factors concerning eCommerce businesses that need to be taken into consideration:
Time and access: Brick-and-mortar retail stores have posted hours, but eCommerce operates 24 hours a day, seven days a week. 

What it means: Customers will expect the same always-on access from your customer service teams. You need a 24 hours-daily customer support team with full-service capabilities.    
Location: With eCommerce, you're probably selling to multiple geographies. Customers may speak various languages and operate from different cultural frameworks.

What this means: Your customer service function needs to be able to accommodate these linguistic and cultural differences. That means having a flexible team of skilled professionals able to match your customer demographics.
Digital-first: eCommerce customers are already using their computers to engage with your brand, and will likely go straight to your website when something is wrong.

What this means: Although you cannot ignore traditional phone support, make sure that you provide live chat and email support options (or even a chatbot) to deliver online answers to immediate problems. 
Trust: When customers buy online, they haven't had a single in-person interaction with your brand, and are paying for a product that they haven't seen and don't yet have.

What this means: Engagement with customer service representatives might be the only human interaction a customer ever has with your brand. Take their concerns seriously and provide a seamless, positive and quick experience.
Learn how to keep customer service agile during e-commerce seasonal demand peaks >>
The customer service function of an eCommerce brand and a brick-and-mortar retailer will have significant overlap. But it's important to keep these unique factors in mind and build your outsourcing strategy accordingly. There are four standout points to elaborate on before we continue. They are:
1. Omnichannel customer service is extra important
Each customer and each inquiry is different when it comes to online shopping. As we've mentioned, having multi-channel options is important to high-quality customer care (live chat, chatbots, email, phone support, social media) — particularly when engaging with customers who are already in contact with your brand online. 
Unsurprisingly, however, setting up an in-house customer service function that operates across an omnichannel strategy is not only expensive but time-consuming. Consider, you have to hire the relevant staff, train them and provide the materials for them to deliver stellar customer service across email, phone, live chat and chatbots (for example). If you were to outsource your customer service function, you gain quick, scalable and flexible access to customer service experts that operate across many different channels. In other words, you can focus on your eCommerce business growing, while they focus on serving your customers exceptionally. 
But, all the same, knowing your customer is key. Older customers tend to favour phone support (51% of Baby Boomers jump straight on the phone when they have a problem), while younger audiences value quick response times and text-based communication. With that said, phone support is still the number one choice overall.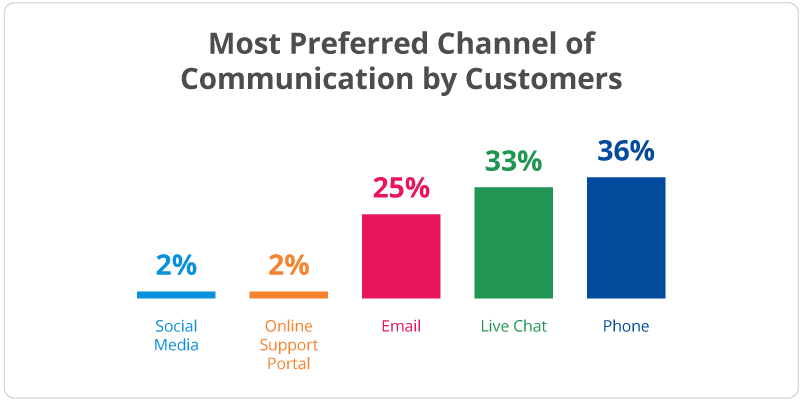 What's important is making communication between these channels easy. Flexibility shouldn't end with multi-channel options. 71% of customers expect to be able to jump from a chatbot to a phone conversation without having to repeat themselves. Outsourced, omnichannel customer service provides that continuity of experience — allowing customers to switch between channels seamlessly.
Small problems, such as checking an expected delivery time or resetting a password, can be solved through online channels. But even an online shop needs phone support for more serious issues, and for customers who prefer that option.
2. Self-service should be a priority
Self-service options are great. They let you keep costs down and cater to the needs of customers who would prefer to avoid speaking directly with a person. The online nature of eCommerce makes self-service a particularly useful option, as, self-service customer service options also are easier to scale, plus they're not expensive or laborious to set up. Even if you outsource the majority of your customer service offerings to a 3rd party, setting up fundamental self-service options is crucial to building an extensive and exhaustive customer service offering.
Every online shop should provide at least all of the following:
A frequently asked question (FAQ) page on the website. Customers expect to be able to find simple answers themselves for questions such as order status, making a return, or requesting a price.
Onboarding documents for complex products. Customers can then start using their products without requiring phone support.
Proactivity that tries to pre-empt problems. For example, if a customer has been searching through the FAQ for some time, you might set up your website to automatically offer an option to engage in live chat or a phone call.
Above, we've outlined 3 simple, easy steps you can take, in tandem with your outsourced customer service efforts, to ensure your customers have a seamless and enjoyable purchasing experience — from prospect to purchase to review.
3. Be prepared to scale
Demand can change quickly for online businesses. Study your sales statistics from previous years to determine what causes demand to change — for example, is demand seasonal or does it relate to other trends you can capture? Build flexibility into your fulfilment and your customer service by outsourcing to a 3rd party.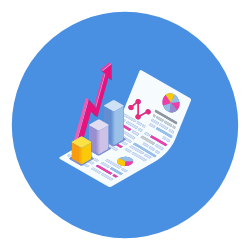 eCommerce businesses can often grow very quickly. Consider how you would scale an in-house team of customer service agents that can meet increased demand without slowing response time. Realistically, this is not possible. It is unlikely that your business has the capacity to adjust staff numbers in response to changes in demand. For example, let's say you have 5 permanent members of staff on the customer service team you've built, what happens around Christmas when demand triples but you can't afford, time and monetarily, to lose an agent while they train the 3 new reps? But, if you deployed an outsourced customer service strategy, your chosen provider will be capable of supplementing your team with extra members within hours, sometimes even minutes. 
The needs of eCommerce businesses to scale and be flexible are two reasons many of them are seeking to outsource to customer service partners. We will discuss in-house vs. outsourced customer service in the next section.
Further reading: For more information on whether outsourcing suits your business needs, check out our blog — In-house vs Outsourcing Customer Service: What's Better for Your Business?
4. Remember that customer service isn't just problem-solving
Great customer service starts with a great customer experience. That great customer experience includes an easy-to-use website and quality products. It also includes on-time delivery and a proactive attitude. For example, if you discover that you'll be late or that the product will be defective, you reach out to the customer ahead of time.
The "trust factor" in eCommerce (the fact that customers are paying for products that they haven't yet seen in person) elevates this already important staple of customer service. Make sure that you provide generous returns policies, invest in quick fulfilment, and deliver on your promises. Positive customer service experiences will help your business grow. Customers will continue to come back, and they will recommend your brand to their friends.

What to look for in an outsourcing partner:
How do you work out what is right for you and your business
eCommerce businesses have options for how to execute their outsourced customer service strategy. There isn't a 'right choice', or a 'one-size-fits-all' — but you should take the decision seriously.
On-demand vs. fixed contract outsourcing
Both of these options stem from an outsourced approach to customer service.
On-demand outsourcing: This relates to the utmost scalable customer service offering
Fixed contract outsourcing: This refers to contracts that are stringently fixed with regard to the number of customer service agents, agent specialisms, number and combination of channels covered and more.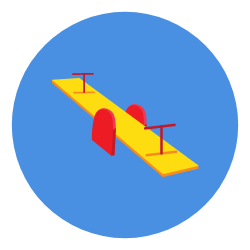 Fixed contract outsourcing is as restrictive as it seems — in actual fact, it offers you nothing more, from a flexibility standpoint than using an in-house customer service operating model. By which it is meant that neither boasts flexibility nor scalability. In both cases, your customer service function will be tied to your predictions of demand. If you take your customer service in-house or outsource but on a fixed contract basis, your CS requirements will be unmatched. Unfortunately, in-house teams and fixed contract outsourced teams fail to deliver the kind of flexible capacity that is needed to match resources with demand. 
When looking at fluctuating demand, the holiday seasons are usually the busiest when we see customer queries increasing by up to 75%. So, you cannot rely on the same level of customer service all year round. By outsourcing your customer service needs on an on-demand basis, you are free to scale your offering to match demand whilst cultivating customer satisfaction. 
Further reading: For more information on seasonal customer service trends, check out our blog — Seasonal Customer Service Planning: Year-round Customer Service Improvement Strategies
Invest in quality — onshore vs. offshore
The "offshore question" is one that both in-house and outsourced options need to answer. Although outsourcing and offshoring are often conflated, they are actually very different, and offshoring is a cost-saving move that can be undertaken inside (or outside) of the outsourcing context.
Offshore outsourcing:
Although an offshore customer service function will cost you less in operating costs (taking advantage of lower overseas wages), we do not advise it as a good choice. It generally comes at the cost of quality, and the importance of good customer service in eCommerce means that cutting corners can come at a price.
For example, not being able to understand a customer service agent is rated as one of the most frustrating parts of a customer service experience. A quality onshore provider will deliver better value long-term.
Onshore outsourcing:
Onshore outsourcing providers can take advantage of economies of scale and specialisation to offer an excellent customer experience on demand. And while more expensive than offshore outsourcing, onshore outsourcing is generally less costly than building your own infrastructure. If you want to outsource, we recommend doing so with an onshore partner.
Full disclosure: we (Odondo) are an onshore customer service provider. Get in touch if you want advice tailored to your specific needs.
Distributed service centres
We are currently living through a "work-from-home" revolution — so agility and flexibility have never been more paramount. This shift, however, was already underway in customer service. Moving away from the traditional call centre and service centre towards a distributed network of WFH agents brings with it a number of significant benefits:
Better agents: 70% of workers would rather work from home than in an office. By having employees work from home, you're not restricted by geography and distributed service centres can attract better agents with more experience — delivering better customer service.
More diverse agents: WFH flexibility makes it possible to hire a wider range of agents who might not traditionally consider working in a call centre. This includes retirees, people with disabilities, and stay-at-home parents. This makes it easier to flexibly engage with the right skills and demographics necessary to match the needs of your customers. 
Lower costs: A distributed approach to the call centre removes a number of overheads (rent, office amenities, etc.), reducing your overall costs. Moreover, it becomes easier to scale and dynamically dial up and dial down resources based on needs. 

On-demand flexibility: By distributing your CS reps and embracing the WFH environment, you operate with agility. Your reps can work from the comfort of their homes to a schedule that suits their needs as well as yours.
The distributed call centre can be adopted in-house or with an outsourced partner — it brings benefits to both scenarios. But the added flexibility of the distributed approach compliments aspects of outsourcing and helps reduce the cost of a quality-driven, onshore model.
It's also worth noting that there are a number of operational challenges to overcome when building a distributed call centre. Those include quality control, management, training, security and infrastructure support. These should not be underestimated if building this capability in-house.
Put your customers' needs first
Customer service isn't just about solving problems — it's about customer journeys. Excellent customer service must permeate the entire business model. Remember, 86% of customers expect good customer service as part of doing business. Excellent customer service is a growth strategy that can help the brand attract and retain loyal customers.
Talking to a customer service agent may be the only human interaction a customer has with your eCommerce brand. Make sure it's a good one. The best way to do that — outsource your customer service. If you want to learn more about how to build a customer service strategy, that incorporates onshore outsourcing, and make the right choices for your brand, check out our free eBook — A New Approach to Customer Service.
Bobby Devins
Bobby spent 11 years as an Investment Banker before going on to co-found his own e-commerce start-up, where Customer Service was one of the core functions that fell under his remit.
He has spent the past 9 years in and around the start-up space, most recently co-founding Odondo with the aim of reimagining the delivery of Customer Service. Bobby has pursued a very traditional career path for someone who ultimately aspires to be a hardcore gangsta rapper.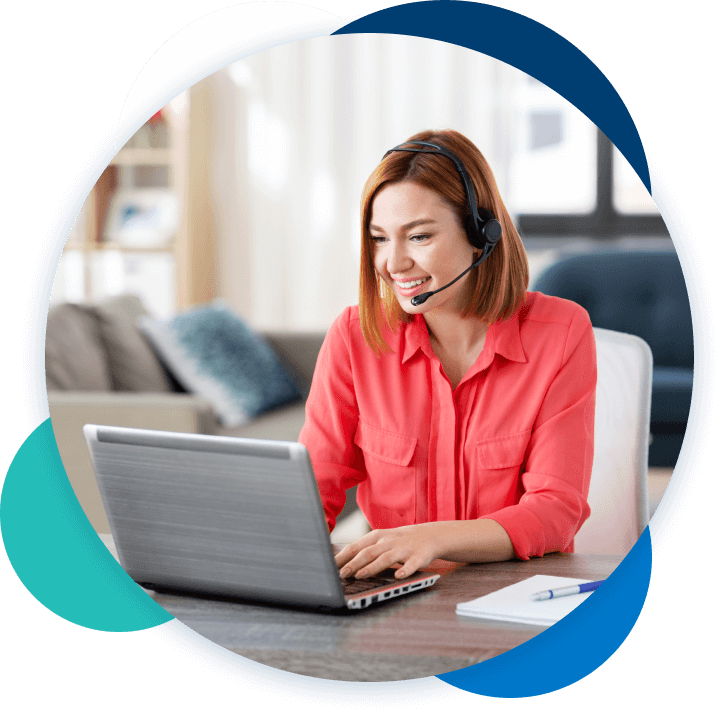 Start improving your customer experience today!