You get what you pay for in life – and customer service outsourcing is no different. 
Most customer service outsourcing providers charge an hourly rate. You can think about that as the "per-hour" cost of hiring a customer service agent and maintaining an outsourced call centre. However, the per-hour cost of using an outsourced customer service provider isn't as straightforward as how many hours an agent spends on the phone with customers a day.
While the baseline rate will vary based on the complexity of service, the quality of agents, the location of agents and the number of support channels needed, you must also account for any other costs, such as infrastructure, campaign building and telecoms costs. Most outsourced customer service providers then aggregate those costs to provide you with a simplified per-hour cost.
Regardless of what's included though, the more you use and the higher your service volumes, the more it costs.
What about service agreements?
Depending on your provider, you might be locked into a minimum service agreement, or have flexible control over those services on a month-by-month basis.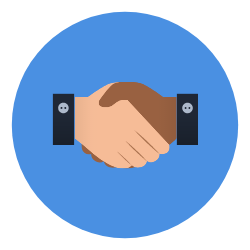 Pro tip: Look for on-demand flexibility within your SLA (service level agreement) if you want to maximise the return on your investment.
But, in all cases, your baseline rate is going to be a large contributor to your total cost of ownership — along with the quality of service that you can expect to receive. Here, we are going to explore some of these underlying factors in order to help you make the right choice at the right price point.
The big divide: Onshore vs. offshore
The most significant single variable when determining baseline rates is where the customer service outsourcing provider is based.
Learn the top customer service approach for 2023 in this FREE guide >>
Offshore outsourcing
Offshoring is primarily driven by a desire to capitalise on lower labour costs, and the pricing reflects this. This table roughly computes these differences in terms of per-hour cost of hiring a customer service representative in various regions of the world.
| | |
| --- | --- |
| Geography | Per-hour costs |
| North America | £20 – £40 |
| Western Europe | £15 – £35 |
| Eastern Europe | £5 – £20 |
| Africa/Middle East | £6 – £15 |
| South/Central America | £6 – £13 |
| India | £5 – £13 |
| South-East Asia | £3 – £12 |
Critical Note: Not every outsourcing provider will charge based on an hourly rate.
Based on these prices, it's no wonder that so many companies decide to outsource their services offshore, but this comes at a cost — quality customer service. However, outsourcing doesn't necessarily mean you compromise on quality if you do it the right way.
Onshore outsourcing
Outsourcing customer service isn't just about cutting costs. A Deloitte survey found that:
57% of businesses outsource in order to focus on core capabilities
31% outsource to improve the quality of the customer experience
28% outsource to fill critical business needs
One thing to note is that UK consumers identify feeling understood as an individual to be a strong positive in any customer experience, with a lack of understanding being their biggest frustration. Outsourcing to a provider who will align your customers with agents who match their demographics, background, and language can deliver improved outcomes. 75% of customers prefer a human voice they feel is 'authentic'.
UK consumers also indicated that they expect great customer service as part of doing business. More than 70 per cent of consumers expect a consistent experience with no repetition, and your customer service strategy must reflect this fact — people don't want to repeat information already related in a chatbox to a live agent or to repeat their story to multiple agents. Almost 60 per cent want personalised experiences. When deciding between the different types of call centres, make sure customer satisfaction remains at the forefront of your mind, as this will lead to cost savings in the long run.
Pro tip: Quality customer support should be part of your growth strategy. Having a highly trained call centre employee whose language and background match that of the customer provides quality customer support. Read our eCommerce customer service outsourcing guide for more tips and tricks.
What's included in your call centre outsourcing costs — and what's not
Clearly, variations in call centre pricing are significant, even within single geographies. Whether you will pay in the low-end or high-end range depends on several factors. One factor is the level of experience of the customer service representative. Those with considerable experience and specific technical backgrounds will command a higher rate.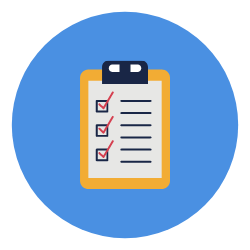 Another factor affecting the cost of outsourcing is the other services that the outsourcing provider may include in the quoted hourly rate beyond the wages paid to the call centre employee. For example, higher rates generally bundle in other costs, whilst additional fees for associated services may accompany a lower rate. For example, charges that could be included or billed separately include:
Campaign building and setup, which includes collecting the list of contacts for lead generation or surveys for outbound calls. It also includes determining the primary message for each call and how to track progress.
Script building, which is writing scripts that employees in both outbound and inbound call centres will use when interacting with the customer and trying to resolve their queries.
Telecoms cost, or the cost of the services from the telecommunications provider.
Recruitment of agents, or the costs involved in advertising for, interviewing, and filling positions.
Porting, or transferring of any client phone numbers into the outsourced customer service system.
Dedicated operations teams will supervise agents, field their questions, and ensure that they are performing at maximum capability.
Auditing of calls, emails, web chats and other customer interactions to improve quality.
Reporting to the client about the status of any leads, essential information gained from interactions or surveys, progress toward key performance indicators, and statistics.
Account management, which is regarding how certain accounts and queries are managed within the outsourced centre.
Costs of system licenses required for call centre operations.
Some of these services are optional, while others are required. All, however, are crucial to delivering quality outcomes. Depending on your specific needs around call centre and help desk outsourcing, you may need to invest more in some of these than others.
Variables that impact the price
In addition to the included capabilities, other variables can change the end of the pricing spectrum that you are on. It's important to consider this before you choose a customer service solution.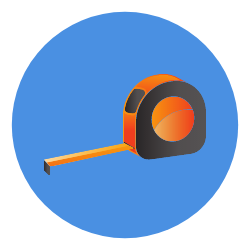 Some of these variables include:
The number of agents, or the number of hours, required to deal with your entire call volume, and provide quality service.
The time of day or day of the week that agents are needed. For example, evenings, weekends, and overnight are each charged at different premiums.
The channels for which you need support. Customers prefer to interact with companies in different ways, and being able to support them through their preferred channel is key to customer satisfaction. Customers seem to be about equally divided in preferring phone (36%) and live chat (33%). About 25% prefer email, 2% prefer an online support portal, and another 2% prefer social media. Research also shows that customers prefer the human touch over an automated response on phone calls. It's all about choosing the right channels based on your customers' demographics and preferences.
The specific skills and specialties agents must possess, such as language, industry experience (e.g. legal or medical), and particular systems experience (e.g. do agents need to be familiar with Zendesk, or can they be trained in advance?)
Use cases. For example, the more complex the campaign, the more expensive agents will be. Complex campaigns will be charged premium rates to cover the costs of the specialised agents.
Distributed vs. traditional models
A distributed customer service centre allows agents to work remotely on flexible hours. Because workers find remote working attractive, this model aids in recruiting and retaining top agents, as well as other benefits such as:
Higher quality, more experienced agents
The flexibility also allows for a labour pool that includes those who wouldn't ordinarily work in a contact centre, for example, disabled workers, stay-at-home parents, and retirees. Statistically, distributed service centres employ workers with a higher average age and education level. They also tend to achieve better outcomes, which means you're gaining more value from them than you would with an offshore call centre, for example.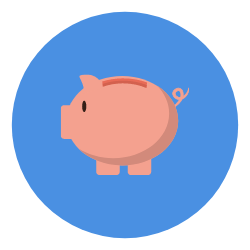 Lower infrastructure costs with an outsourced call centre
Distributed models can also lower the cost of high-quality onshore outsourcing. For example, this model does not require office space and its supporting infrastructure like a traditional model would. Instead, these models can focus on better compensation for agents, which also helps them to recruit the best agents.
Scheduling flexibility
When agents work from home, scheduling them in shorter time blocks around peak call volume times is easier than in traditional models. By scheduling in short blocks, the company avoids paying workers for hours when they are not needed, while also ensuring adequate coverage for peak times.
With the adoption of remote working taking place around the world, as well as the many benefits it provides, it may be in your best interest to use a distributed model when it comes to customer service.
You need to judge quality vs. cost
You know what is most important to your business when selecting a call centre. The right choice for you comes down to a standard quality vs. cost question. Call centre pricing is based on quality and capabilities. For example, whether you need agents to provide technical support or to perform other specialised tasks. The more capabilities you need your outsourced call centre to have, the more you'll pay.
To get quality, you have to pay for quality. Research demonstrates that companies that pay more for quality achieve better business outcomes. For instance, a positive customer service experience will lead 62% of customers to actively recommend your services, and 40% will share their stories on social media. These kinds of stats show that investing in your customer service is worth it — it leads to an improved customer experience, meaning you're more likely to retain that customer and grow in the long-term.
Overall, these better outcomes can offset the extra costs.
Customer service isn't just a way to appease your customers — you need to think about customer service as a growth strategy that will benefit you now and in the future.
Get your customer service outsourcing quote from Odondo to find out how much your customer service should be costing you
You can also book a call with Odondo now, to talk through how you can transform your call centre: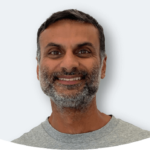 Aamir Baloch
Aamir is one of the Co-Founders at Odondo, where he obsesses over the details to deliver a strong and compelling proposition for each of his clients.
Prior to Odondo, he was CTO at one of the UK's largest price comparison websites, with contact centres in the UK and India. In his spare time, he loves reading, politics, tennis, and playing the piano (badly).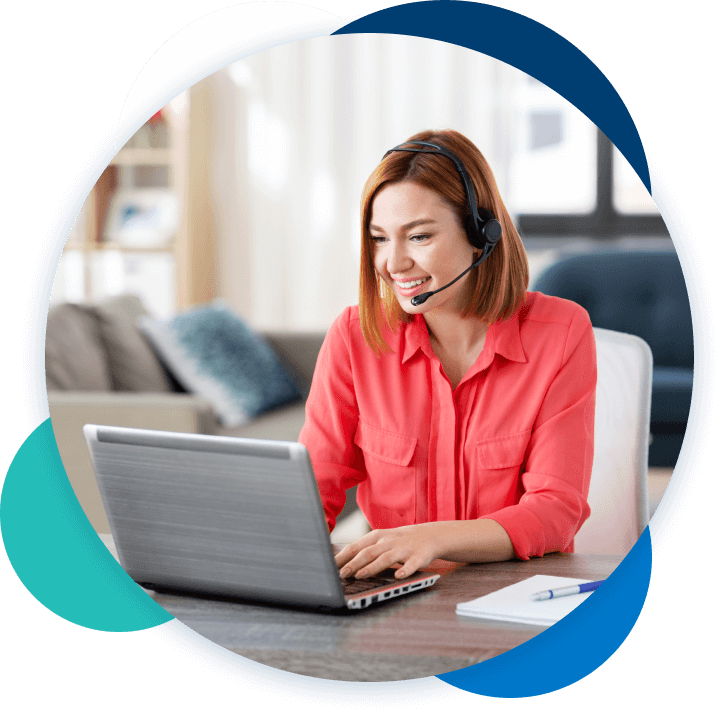 Start improving your customer experience today!