Offering great customer service has arguably never been more important. In today's digital age, word travels fast. A single negative review can bring significant damage to your brand reputation that's difficult to bounce back from.
And yet, poor customer service is still a struggle for organisations across the UK. More organisations have seen a decline in their customer satisfaction index than an improvement in the last year, according to the UK Institute for Customer Service. Couple that with the fact that there's been a 2.9% increase in the number of customers that have experienced an issue with a business since pre-pandemic times and it's clear that customer service deserves a refocus.1
Let's take a look at what delivering poor customer service can cost your business and what could be causing it.
Suggested reading: Currently in the middle of a customer service crisis or just want to keep yourself prepared? Check out our 6 Steps for Dealing with a Customer Service Crisis.
The harm that poor customer service can bring to your business is wide in its impact. We've broken down three key areas that this involves as well as strategies to help you out in overcoming them.
Customer churn
Acquiring customers is one thing — keeping them is another. With that said, there's a lot to gain from making sure that your customer churn rate is as low as possible.
An increase in customer retention by just 5% can lead to growth in profits of 25% to 95%. What's more, you get the added benefit of increased customer loyalty, helping you secure your brand reputation and rise above the competition.
With the average customer churn rate in the UK standing at 33% (think of 1 in every 3 of your customers walking out!), there's no better time to reassess how your customer service offerings can be improved. Especially when you take into account that 74% of respondents trace that churn rate back to inefficient customer service.2
Strategies to help
Personalise your approach: 76% of customers surveyed expect personalised experiences from their businesses of choice. So much so that they're willing to share their personal data if it means that there will be fewer bottlenecks throughout their customer service e.g. having to repeat their information to multiple agents.3
Ways you could do this include:
Using NPS surveys to gain customer feedback.
Aligning your customers with 'best-fit' agents that are experienced, knowledgeable, and skilled communicators.
Omnichannel customer support: Customers expect straightforward, consistent conversations whenever they get in touch with a customer service representative. An omnichannel customer support approach helps address this as it involves delivering customer support across a range of channels, from phone calls to social media. What sets it apart from a multichannel approach comes down to how it utilises multiple channels to deliver a seamless customer experience, bringing customers to their solutions faster, and more efficiently.
Pro tip: If you want to know more about what the approach looks like (and how you can integrate it into your business), have a read through our guide to omnichannel customer support.
Losing your competitive edge
Every industry from e-commerce to SaaS is seeing a saturation of businesses. As such, part of the reason why customers have higher expectations of their customer service is that they can simply switch businesses if they're not getting what they need from their first choice. 58% already say they will!4
While a great product offer is the first step to setting you apart from competitors, it's not going to be enough if you can't prove that worth to your consumers with a dedicated, expert-led customer service team.
Strategies to help
Implement a customer service model: A defined strategy is key to helping you offer better customer service. What stands out about a customer service model is that it assesses how your customer service is currently functioning, what's working well, what isn't, and where you should go from there. Figuring out what the best customer service model for you looks like requires taking a look at your business operations and measuring that up against what you need. For example, some organisations may profit best from offering automated, self-service customer service options, while others may require more technical support.
Outsource your customer service: Outsourcing your customer service can aid in two major ways:

It ensures that your customers are being given high quality customer service, setting you apart from your competitors' offerings.
You save on costs and resources required to recruit, hire, train, and retain an in-house team.
Additionally, there's less overhead cost and resources required to change your outsourced customer service team, as opposed to an in-house team.
Ineffective agents
At the end of the day, your customer service can only be as effective as the agents delivering it. And while a self-service offer may seem like a cost-effective way of addressing your customers' needs, it doesn't account for the fact that 74% of consumers feel more loyal towards a business when their customer service is fielded by an actual person rather than a machine.5
If your customer service team is struggling to meet demand and provide your consumers with the answers they need, it's time to take a look at how you can grow the service from the source.
Strategies to help
Bring in the experts: The numbers speak for themselves. Poor customer service costs UK businesses more than £11 billion in lost productivity per month, as employees have to spend an entire day per week just solving customer problems.6 The solution is to ensure that the agents your customers are speaking to have the expertise required to address their issues clearly and effectively. Leading into…
Onshore outsourcing: As discussed, outsourcing your customer service can be fruitful in matching your customers with the best agents possible — but there is care to be taken with how you outsource your customer service as well. Onshore outsourcing differs from traditional, offshore outsourcing in that it guarantees that you'll be working with a wider range of agents with the skill sets to boot. This brings lower costs, a scalable model, and on-demand expertise.
Odondo can guide you to a cost-efficient solution
At Odondo, we understand the costs that poor customer service can bring to your business' bottom line. That's why we offer our clients a pay-as-you-use service model that grants them access to high-quality, experienced agents: ensuring that you're able to deliver renewed, improved customer service while remaining cost-efficient.
To find out how we can help you with your customer service today, get a quote and we'll be in touch!
1 UKCSI – The state of customer satisfaction in the UK – January 2023 ⋆ Institute of Customer Service
2 Reducing customer churn – six success factors
3 Personalised customer service: what it is and how to provide it
4 40 Customer Service Stats to Know in 2022
5 How a human touch improves customer loyalty | – Sigma Connected
6 Poor customer service costs UK firms billions – so why can't they get it right? | Consumer affairs | The Guardian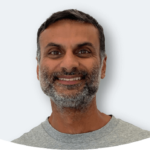 Aamir Baloch
Aamir is one of the Co-Founders at Odondo, where he obsesses over the details to deliver a strong and compelling proposition for each of his clients.
Prior to Odondo, he was CTO at one of the UK's largest price comparison websites, with contact centres in the UK and India. In his spare time, he loves reading, politics, tennis, and playing the piano (badly).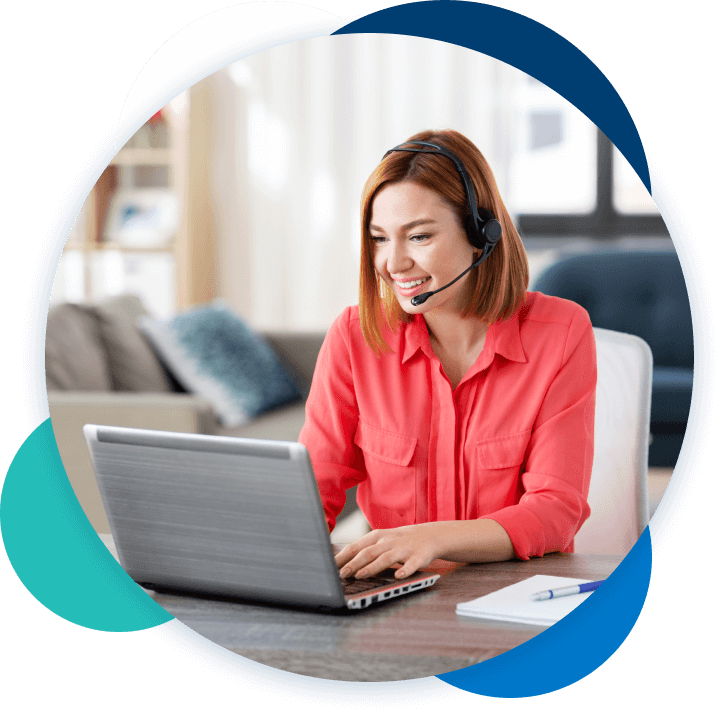 Start improving your customer experience today!