Customer service is the public face of your business, representing a key touchpoint between customers and your brand. It's also one of the main drivers of customer satisfaction and loyalty — all of which impact your bottom line.
Consider this: a whopping 93% of consumers are likely to make a repeat purchase from companies that offer excellent customer service.1 At the same time, increasing customer retention rates by just 5% can boost profits by 25-95%.2
In other words, investing properly in customer service is essential for your business to thrive and grow. But this doesn't mean it has to cost the earth. In fact, it's possible to keep your costs to a minimum and meet customer expectations.
Customer service cost reduction isn't about keeping an arbitrarily low fixed cost — the key is to pay fairly for the customer service resources you use.
Fixed vs variable costs
Low fixed costs may look tempting at first glance, but they can end up hurting your business in the long term. Why? Because your customer service demand doesn't stay the same all year round.
Like every business, you have busy periods and quiet periods. If you maintain the same customer service capacity throughout the year, you'll end up overprovisioning during quieter times and underprovisioning during busy times. And you'll lose revenue either way — whether by paying for staff you don't need or failing to meet customers' expectations because you're understaffed.
In this article, we'll look at some key customer service strategies that will help with cost-saving without impacting quality.
Use self-service…
Nobody likes waiting on a phone. But in recent years, due to the post-pandemic fallout and staff shortages, customer service wait times have tripled.3 This runs counter to modern customer expectations of a speedy, hassle-free resolution.
One of the best ways to reduce customer support costs is to enable customers to help themselves. By providing self-service options, customers can bypass the need to talk to a human agent and find the answers to their questions quickly and easily.
Self-service helps empower customers to find the information they need on their terms. This in turn reduces the demand on your customer service department, allowing you to cut the number of agents you need, saving money.
Perhaps the best way to implement self-service options is by creating an in-depth, well-organised knowledge base. A knowledge base is essentially an online library of content about a product or service, allowing your customers to search for the answers to their questions without assistance. This process improves customer service while reducing costs.
Suggested reading: For a closer look at some of the strategies you can implement to meet customer expectations in our fast-changing world, take a look at our eBook: A New Approach to Customer Service Is on the Horizon.
…and a scalable service
In business, no two weeks or months are exactly the same. For retailers, there are peak periods like Black Friday, Christmas, and seasonal sales. Then there are times when sales — and customer service demand — decline.
To ensure you have the capacity to meet ever-changing demand, it's critical that your customer service function can be scaled up and down as needed (see image below). And that means variable costs that allow you to pay for what you use — not fixed costs that mean you're always paying for capacity you don't need, or unable to meet demand during peak times.
A scalable service means no fixed contracts or fixed costs — and that's a good thing. You'll spend more on your customer service function during the busiest weeks than you might with a fixed contract, but this spend is necessary to meet customer service demand so you can make more money from sales.
And over the long term, you'll be paying less for quieter periods while boosting your overall income — while reducing customer service costs.
Live chat, social media, email, and more
Phone calls continue to play an important role in customer support. Some people will always prefer to talk to another person to get a direct answer to their question. But in 2022, people also want the choice of multiple channels.
Sometimes it's easier to fire off an email, ask a question via social media, or jump into a live chat. Taking an omnichannel approach to customer service allows customers to choose how they want to interact with your company. It also means you can avoid customer service bottlenecks that result in increased wait times.
If you only offer phone support, what happens when all the lines are busy? Customers get frustrated. Eventually, they leave for a competitor that can meet their needs.
Chatbots
Chatbots use artificial intelligence (AI) and natural language processing (NLP) to triage customer problems, answer common questions, and escalate more complex issues to a human agent.
Unlike human customer support, chatbots are infinitely scalable — one bot can handle countless multiple queries instantly and effectively. For your customers, it means help is always available instantly. For your business, it means a smaller customer support team and reduced costs.
Social media
Social media is a central part of most people's lives. The average customer will log in to and use multiple social media platforms every day. So enabling customer support through social channels is critical.
In fact, 67% of customers now use social networks such as Twitter and Facebook to seek resolutions to their problems.4 If you don't let your customers reach you through social channels, they'll find a competitor who does.
Social channels also allow customer support agents to interact with and solve multiple queries simultaneously, reducing the number of agents you need. But, again, your business won't be dealing with the same number of customer interactions throughout the year, so a variable approach works best to meet ever-changing demand.
Suggested reading: For a detailed look at the current customer service environment and what customers expect from your business, check out our free eBook: The State of Customer Service in 2022.
Train and retrain your agents
High turnover is a problem that has blighted customer services for years. UK call centres have a 26% turnover rate annually, compared with the UK average of 15%.5 That's a quarter of all customer support that needs replacing each year. And at a huge cost: average call centre staff turnover costs the business over £6,000 per year, reaching £9,000 for senior positions.6
So what's the answer? Well, one of the best ways to retain customer support staff is to ensure that they are properly trained. Customer support can be a high-pressure job. If you throw staff in at the deep end without adequate training, they'll soon become discouraged and leave. But if they're properly trained, they're more likely to stick around.
Not only does this boost employee engagement and reduce the costs associated with constantly hiring new staff, it also ensures a high level of service and outstanding customer experience.
But the right training is just the first step in reducing turnover. To keep your customer service team happy and motivated for the long term, you also need to:
Listen to their feedback — and act on it
Create a positive and supportive work environment
Reward professional growth and high performance.
Outsourced, scalable, and variable
In customer services, there are some instances where fixed costs make sense. Creating a self-service knowledge base, for example, could be considered a fixed cost for the most part, although you'll have to update it as information changes.
That said, applying fixed costs across your customer service function entirely can cost you more in the long run, simply because it doesn't:
Reflect the reality of demand, which is ever-changing and subject to peaks and troughs
Take into account the need to scale up and down to meet fluid demand and avoid overstaffing or understaffing
Align with the basic principles of investing, which involve a high up-front, short-term cost, leading to lower long-term costs
Instead, the best, most efficient approach to customer service cost reduction without impacting quality is to focus on support that is outsourced, scalable, and variable. This is where Odondo can help.
Unlike some customer service providers, we don't lock you into fixed contracts that you can't escape from. We offer outsourced services that scale to your needs, so you don't overprovision or under-provision your in-house team, both of which will cost you in the long run.
With Odondo, you pay only for what you use. And you use only what you need. The result is a customer support function that prioritises efficiency and cost-effectiveness without compromising on quality.
If you'd like to learn more about how Odondo could help your business scale with demand, get in touch today and get a free quote.
1 The Hard Truth About Acquisition Costs — Hubspot
2 Prescription for Cutting Costs — Bain & Company
3 Customer-Service Wait Times Triple as Staff Shortages Vex Call Centres — Bloomberg UK
4 Social Media Customer Service Statistics and Trends
5 Call Centre Turnover: A Vicious Cycle with No Easy Way Out
6 Call Centre Turnover: A Vicious Cycle with No Easy Way Out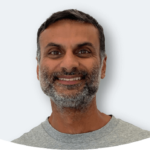 Aamir Baloch
Aamir is one of the Co-Founders at Odondo, where he obsesses over the details to deliver a strong and compelling proposition for each of his clients.
Prior to Odondo, he was CTO at one of the UK's largest price comparison websites, with contact centres in the UK and India. In his spare time, he loves reading, politics, tennis, and playing the piano (badly).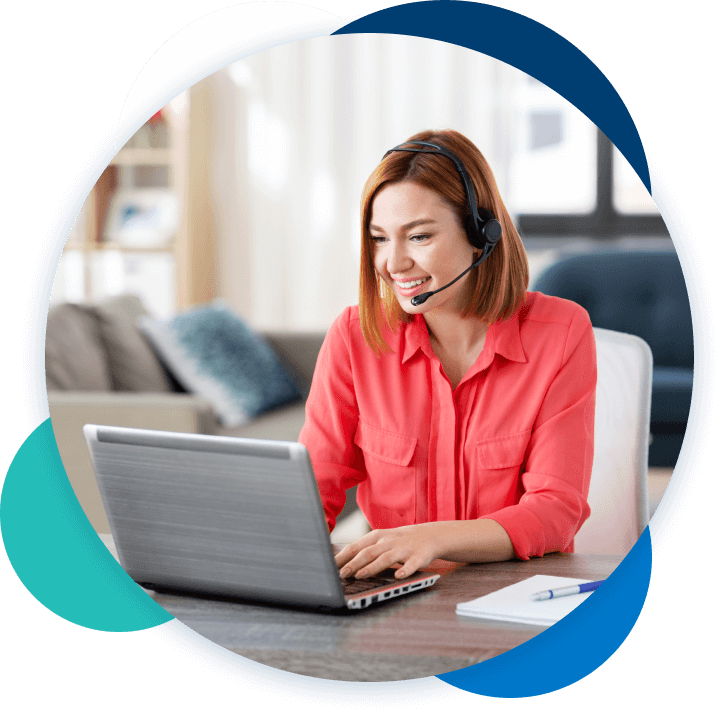 Start improving your customer experience today!