The way consumers operated during the COVID-19 pandemic makes it clear that buying habits are increasingly digital. During the pandemic, businesses with poor customer service capacities have — through unresolved queries and unacceptably long hold times — mismanaged customer expectations.
Globally, 54% of consumers claim to have higher service expectations than 1 year ago, and 96% say that customer service is crucial to their brand loyalty. So whilst an increase in digital purchasing presents opportunities for eCommerce businesses, providing quality customer service remains key in customer satisfaction, customer retention, and generating recommendations.
Fundamentally, we believe that phone support is a critical part of delivering those high-quality outcomes that customers expect. However, the utility provided by customer service needs to be balanced with both flexibility and cost. Here, we will unpack some of the unique features of eCommerce companies, and make suggestions on how associated challenges can be overcome. 
Unique feature #1: Variable, seasonal and high-growth demand
Demand for eCommerce services and products can fluctuate rapidly, as sales and business growth is not constrained in the same way as more traditional brick and mortar companies with limited trading hours and retail space. This brings with it certain challenges:
Variability: eCommerce businesses can experience seasonal and varied demand for products accentuated by online demand
High-growth: The reach of online channels makes it possible to experience rapid and sustained growth, requiring rapid expansion of service capacity
Both of these characteristics bring challenges for managing general product portfolios. However, the need to scale customer service functions that match adds to the challenge. It isn't always easy to scale internally without radically altering infrastructure, and growth to match seasonal or variable demand can leave brands with over-provisioned resources once demand recedes. This places businesses in a precarious position where essential customer service is difficult to provide in an efficient, cost-effective way.
Strategies to help:
Outsourcing all or some customer support can provide flexible access to on-demand resources — and is particularly important for seasonal customer service planning. Vitally, outsourcing provides the dynamic scalability needed to match variable demand without needing to commit to resources long-term. By outsourcing support responsibilities, businesses can meet new demands while remaining focused on their business as a whole.
The challenge of how to outsource customer service is finding the right outsourcing partner, capable of delivering the kind of on-demand flexibility that's needed. At Odondo, for example, we've designed our services with flexibility in mind. We can deliver a fully outsourced solution, or piecemeal support, complementing and augmenting in-house systems. Things to look for:
On-demand flexibility: It's critical to find a service provider that delivers on-demand flexibility, and accommodates seamless scaling (up and down) resource capacity. Capacity needs to be rapidly increased in periods of high-growth, seasonal demand, or longer-term and decreased when required
Pay-as-you-use: On-demand cost structures are a good indicator of practical flexibility. Odondo employs a pay-as-you-use model, allowing you to pay only for the agent hours used, and never the spare capacity. Costs, therefore, remain controllable and adaptable to seasonality
High-quality: Flexibility can't come at the expense of quality. Customers expect dedicated response capabilities across a number of channels, provided by knowledgeable and helpful agents
Suggested reading: To understand the costs of different types of outsourcers, check out our customer service outsourcing pricing guide.
Unique feature #2: Wide geographic distribution
Because the potential market for eCommerce businesses is less constrained, areas of geographic distribution may be particularly large. This is part of what contributes to the high growth and variable growth trajectories of many eCommerce businesses. To manage this, brands need to think strategically about how this impacts their customer service strategy:
Customer service capacities that can cope with the demands of large-scale distribution
A customer care team which, due to their expertise, quality, and diversity is suited to the requirements imposed by a variety of demographics in the customer base
72% of consumers regard having to explain issues to multiple agents as poor customer service. Accordingly, there is a need for individually talented agents and well-functioning support systems where information transparency is accessible. Yet, it can be inefficient to increase in-house infrastructure to accommodate this demand, so one challenge is how best to provide sufficient customer service of quality.
Strategies to help:
Fundamentally, in order to manage the wide-ranging demands of a global customer base requires having experienced and knowledgeable agents. Scalable outsourcing of customer service can be crucial in granting access to those experienced agents.
At Odondo, we've distributed our call centres to enable our representatives to work from home. This has allowed us to keep costs down and keep our agents in the UK — delivering outsourced but not offshore customer service — and attracting the highest quality agents with the industry experience you need. As such, they can relate to (and satisfy) wide customer demographics in their support, improving customer interactions with businesses. This assists with:
Maintaining quality
Building trust with clients
Preserving flexibility
Reducing the need for internal infrastructure
Operational cost-effectiveness
---
---
Unique feature #3: Digital-first demands
The nature of eCommerce is that a business' customers already operate online. This means that extra care should be taken in making sure that communications (some of which are digital) between customers and support teams are of a high standard. eCommerce operates 24/7 and with potentially rapid changes in demand. Customer service of some form should be accessible outside of 'normal' hours, and accessible via digital channels.
Strategies to help:
Consider self-service and strictly digital options. These can reduce the strain placed on human agents and can be highly cost-effective. They include:
Detailed FAQ sections
Informative product manuals or videos accessible online
'Live chat' bots
Social media channels
However, this does not mean ignoring more human-led components of customer service. For more complicated support interactions customers may prefer phone conversations with real people. Both digital and phone support alike requires infrastructure and talented agents which may not always be available in-house, as well as a means of integrating these separate support channels. Although online channels are important to digital customers, you should not ignore broader research about the continued relevance of phone support.
What is really needed is the ability to support multiple channels within an interconnected system. As mentioned earlier, most customers view having to explain their problem more than once as bad customer service, and 35% of customers want to be able to speak with the same agent on every channel. Omnichannel support can allow customers to switch from — when necessary — a chatbot to a phone conversation, without the need for them to repeat themselves.
Unique feature #4: The critical importance of winning trust
Omnichannel support clearly has its benefits, but it's important to also remember the particular value which phone support can bring. By their very nature, eCommerce businesses need to capitalise on the limited number of in-person interactions had between company and customer. Phone support of a high standard is an excellent way of ensuring quality customer experiences and winning trust.
In eCommerce, the customer rarely has face-to-face human contact with the business, and are likely to be paying for a product or service which they have yet to receive. Continued success therefore requires a greater degree of trust from customers.
Keeping wait times low is equally important for customer expectations. Around 70% of younger clients consider the speed of support responses as crucial to quality customer experiences.
Strategies to Help:
The most direct way of providing the crucial 'human touch' in customer service is to have a dedicated phone support team. Customers appreciate speaking to real people when dealing with certain issues, and they appreciate quick responses — quick and personable communications help customers establish confidence in a business. Bear in mind that:
Having the capacity to provide quality customer service is a direct route to attaining customer satisfaction.
By properly outsourcing phone support and customer service more generally, businesses can quickly utilise high-grade assistance, all whilst sidestepping issues relating to demand, quality control, training, and infrastructure. This rapid scalability and flexibility are vital for reducing wait times.

Whereas offshore customer service often results in a loss in quality — the opposite is true for quality-focused onshore customer outsourcing partners that can provide access to some of the most experienced customer service professionals around.
Customer service outsourcing can help
Customer service outsourcing can be a critical component of delivering quality customer experiences in any industry. The high-growth and variable demand common in eCommerce elevates the importance of gaining access to flexible resources; something that can only really be delivered by an outsourced partner. Effective eCommerce customer service outsourcing presents solutions to a number of unique customer service challenges. The main points to take away are:
To embrace the high growth and seasonality in eCommerce, high-quality and sufficient customer service systems must be in place.
Because in-house customer service requires investing in static and long-term resources, you can not obtain the kind of flexibility you need to dynamically match capacity with demand without some outsourcing support.
Outsourced support doesn't have to be "all or nothing" as an approach. It can be paired with in-house teams and maintained across multiple channels — ultimately delivering a cost-effective balance and matching capacity with demand.
Odondo typifies all these benefits by employing expert UK agents, by offering extreme flexibility through our pay-as-you-use model. Get in touch to learn more, or check out our eBook — A New Approach to Customer Service.
---
Bobby Devins
Bobby spent 11 years as an Investment Banker before going on to co-found his own e-commerce start-up, where Customer Service was one of the core functions that fell under his remit.
He has spent the past 9 years in and around the start-up space, most recently co-founding Odondo with the aim of reimagining the delivery of Customer Service. Bobby has pursued a very traditional career path for someone who ultimately aspires to be a hardcore gangsta rapper.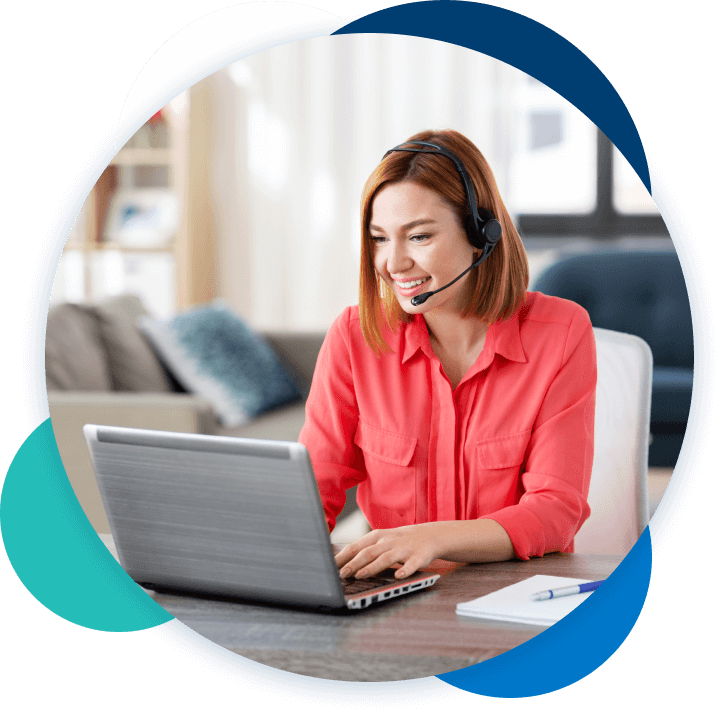 Start improving your customer experience today!