While we're here to talk about the differences between customer service and customer support, they do share one important factor: they're both crucial to delivering a great customer experience.
Ultimately, understanding what makes the two functions different and what they involve is a great starting point for you to make better decisions around how you can enhance your business' customer journeys.
And making sure that your consumers' needs are met quickly and efficiently doesn't just lead to greater customer satisfaction. It directly leads to greater business performance. 78% of buyers make their purchasing decisions based on the quality of service. When you marry that up with the fact that a 5% increase in customer retention can bring in a more than 25% increase in profits, it's clear that the power of great customer service shouldn't be underestimated.1 2
Today, we're here to give you a refresher on customer service, customer support, the differences between the two — and what good looks like for both.
Suggested reading: Outsourcing is a massive value-add to seeing better customer service — read our guide on customer service outsourcing to learn how your business can start earning that value.
What is customer service?
Customer service spans the overall interactions and experiences that a business has with its customers. It's the broad umbrella term for any number of specific services a business can use to help its customers, including:
Customer onboardings
Answering non-technical queries and solving problems
Offering assistance and follow-ups to customers after sales
Collecting and analysing customer feedback
Building and maintaining customer relationships
The channels that a business can use to offer said customer service are wide-ranging, but tend to involve the following:
Email
Messaging and live chats
Social media
Phone calls
Self-service
However you deliver it, effective customer service is crucial in making sure that your customers are getting the best experience possible throughout the entire life cycles of them interacting with your products or services. A key way your business should go about ensuring this is by assessing what kind of customer service model best suits your needs.
Here's a quick guide on the four different levels of customer service:
Level 0: Self-serve and automated functions
This level is best for businesses that can proactively predict common problems for customers and includes providing FAQ pages, documentation, and automated chatbots. With this level, you can quickly and efficiently solve customer issues without redirecting them to an agent.
Level 1: Front-line support
This level involves placing customer service agents in front of customers for any problems or concerns that can't be addressed by Level 0 support. Implementing this level not only ensures that you can address a wider range of customer issues but also helps in giving your customer base a more personalised touch.
Level 2: Problem-solving
Much like Level 1, this level of customer service also involves using agents but at an even higher level of seniority and expertise. This level is particularly important for businesses that offer technical services and products, as well as those that want to showcase expert-level skills in their customer service.
Level 3: Technical support
This level requires the highest and most intricate form of technical support and expertise, often in the form of engineering and IT teams. What's worth keeping in mind with this level is using agents that are able to bring technical know-how to the table with their customer service, but are also well-versed in their communication and problem-solving skills.
Pro tip: This is just the tip of the iceberg when it comes to covering different customer service models — check out our blog on the best customer service models to learn more!
What is customer support?
Customer support is the assistance provided by a business to a customer throughout their purchasing journey of a product or service. While customer support can be carried out through any one (or more) of the same channels used for customer service, the kinds of interactions that customer support involves tend to be more specific:
Answering questions from customers on the features and functionality of a product
Troubleshooting technical issues and providing solutions
Assisting on product installations, configurations, updates, and disposals
So, even though customer service and customer support are clearly different, there are key overlaps in what makes them effective — and it all comes down to understanding what great customer service looks like.
What does great customer service look like?
No matter what feature, channel, or model your customer service offers, you need to ensure that the overall experience is high-quality while remaining scalable. Here's a breakdown of what your customer service function needs to succeed:
Expert customer service agents
Your customer service is only as effective as your agents. Companies often default to offshoring their customer service in order to save on costs and resources — however, this can come at the expense of having agents that aren't highly-skilled or have in-depth knowledge of your business.
The ideal solution would be to partner with a customer service outsourcing provider that can reliably match you with agents that are both well-trained and adaptable.
Flexible to demand
Every business and industry is bound to go through peaks and troughs of demand. If your customer service function can't adjust to them, then you risk either:
Underdelivering during busy periods, resulting in unsatisfied customers.
Overprovisioning during quieter periods, resulting in poor ROI out of your customer service expenses.
This is where a pay-as-you-use customer service model comes in handy. Flexible pricing models (such as the kind we offer here at Odondo) can guarantee scalable customer service, as the number of agents can be adjusted to your specific period of demand without any added costs.
Offers a seamless journey
The average customer journey spans multiple channels, as 40% of consumers now use three or more channels to engage with customer service.3 The quick win to address this would be to expand your customer service to cover a wider variety of channels, but the bigger priority is to do so without causing any information silos.
But with omnichannel customer support, you can remove these silos and bring seamless, reliable service to your customers throughout their interactions with your customer service. This is especially helpful for any technical customer support enquiries, as buyers won't have to repeat information about themselves and their needs every time they use a different channel.
How Odondo can help you deliver better customer experiences
The value of delivering high-quality service at every point of your customer journeys shouldn't be underestimated. Repeat buyers, on average, spend 67% more than new customers — and proving to your customers that you deliver great customer service (and, inevitably, great customer support) is key to convincing them to keep coming back to your business.4
At Odondo, we understand the importance of knowing your customers, their needs, and meeting those needs through your customer service. That's why we help match businesses with skilled, onshore agents at a pay-as-you-use model that's catered to your customer service needs.
To find out how we can upgrade your customer service and support, get a quote today!
1 Prescription for cutting costs by Bain & Company
2 Salesforce State of Connected Customer
3 The 2021 State of Digital Customer Experience Report
4 The Importance of Customer Service for Loyalty and Retention – SaleCycle
Bobby Devins
Bobby spent 11 years as an Investment Banker before going on to co-found his own e-commerce start-up, where Customer Service was one of the core functions that fell under his remit.
He has spent the past 9 years in and around the start-up space, most recently co-founding Odondo with the aim of reimagining the delivery of Customer Service. Bobby has pursued a very traditional career path for someone who ultimately aspires to be a hardcore gangsta rapper.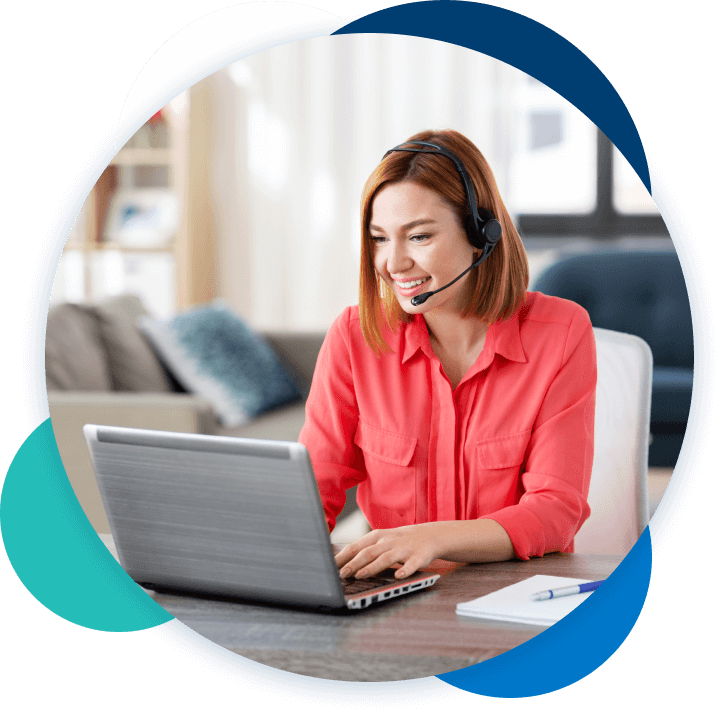 Start improving your customer experience today!