A year on, we're still seeing the after-effects of the pandemic — every industry has been affected in a different way and many are still having to adapt to the changing circumstances.
The eCommerce industry is one of the industries that has had to quickly adapt to the very rapid changes that have occurred over the last year. Changing restrictions mean that eCommerce businesses need to be even more on the pulse of how to best serve and delight their customers.
One thing that can't be overlooked is delivering quality customer care. Contact centres operations may be limited due to restrictions, but customer expectations remain the same — and with buying habits turning increasingly digital, exceeding these expectations has never been more critical.
Here, we'll look at the customer service trends and strategies essential for eCommerce businesses to thrive both during and post-pandemic, referring to real-world examples to help you future-proof your customer service offering.
1. Ensure customer service is agile in the face of disruption
Anyone working in the customer service industry can attest to the vast variance in customers' expectations between now and just a few years ago. This has forced companies to improve their processes to deliver the right experiences to customers.
The ever-changing circumstances have underscored the importance of customer service agility. In most businesses, agility is the missing link in ensuring consistent customer service. This was quite evident when the pandemic hit, as customers experienced long hold times and unresolved disputes.
Agile customer service means you can quickly adapt to changing situations without compromising the quality of your services. Adopting a distributed model helps with that — it allows you to take advantage of work-from-home (WFH) teams and avoid service disruption in the wake of a crisis.
Why LoveCrafts adopted an agile customer service model
When the pandemic hit, LoveCrafts' strategic partnership with Odondo quickly helped reduce a backlog of tickets as their demand soared. More people found time to do arts and crafts during the lockdown, and with an already stretched customer service team, LoveCrafts' ticket backlog was ever-growing.
Odondo came in and quickly learnt about LoveCrafts' offering, and deployed WFH agents that supported an existing in-house team, helping to reduce the backlog of tickets the company was experiencing. In this case, Odondo delivered the service and flexibility LoveCrafts needed to handle its customers' requests, and ensured that LoveCrafts' customers continued to have positive experiences. We were able to provide:
Skilled, UK-based WFH agents that fully understand the customer's issues
Quick agent and service deployment — Odondo can be set up in as little as 48 hours
Flexible service contracts — no fixed terms means no wasted capacity
Odondo's model allows companies to dial-up or dial down their services as needed. Our flexible model enables companies to deploy professional WFH agents anytime to supplement their in-house teams, thus ensuring optimal agility.
2. Make sure you have scalable customer service
The ability to scale your customer service up or down is vital in coping with different situations. For example, as countries ease restrictions and lockdowns, more people will be ordering online. This means you must anticipate customer needs and scale up as necessary — you don't want them to spiral out of control.
As demand is variable, achieving scalability without wasted capacity is difficult for in-house teams, and recruitment processes are long-winded and expensive. This means that eCommerce businesses need new ways to scale up or down to match demand without the risk of keeping resources that aren't always needed.
Seamless scalability also demands high-quality agents who can learn about new products and services quickly. For example, redeploying your customer services to supplement your sales team is again difficult to achieve effectively in-house as you look to balance resources and upskill agents. You should be able to deploy agents wherever and whenever necessary without the need to re-train their skillset and without the overhead costs, such as rent for extra physical space. In this case, a distributed WFH model makes it easier to provide that flexibility, from both a financial and operational perspective.
Seasonal planning
During the holiday seasons, your customer support function should be better than ever. About 79% of customers say customer service is a vital consideration when deciding where to shop. With tripled customer expectations around holiday seasons, it's essential to invest in seasonal customer service planning.
For example, in November 2020, there was a rise in online purchases by 79.6% compared to the previous year. Retailers need to take seasonality and crises into account to refine their customer service functions. It's imperative to ensure wait times remain short, and customers get consistent quality service all year round. This is essential to retain customers and drive repeat purchases in eCommerce.
Pro tip: To effectively cope with seasonal demand fluctuation, check out our guide for eCommerce customer service outsourcing.
How the Cotswold Company gained customer service flexibility
When the lockdown restrictions were in place, people were forced to spend more time at home. This presented them with an opportunity to improve their homes, so they turned to online shopping to get all the necessary supplies, tools, equipment, and furniture.
Cotswold Company, an online furniture company, experienced an increase in sales due to the surge in online shopping. As sales kept flooding in, the company realised that they needed help with customer service. Cotswold started working with Odondo in June 2020 to manage their unpredictable customer service requirements after a recommendation.
Odondo was quick to provide on-demand customer service to deliver the capacity they wanted — and Cotswold only paid for the hours they used, regardless of how many Odondo agents were trained and ready to be used. We deployed over 35 agents to handle pre-sales and post-sales customer service issues and requests, but still provided flexibility to scale down once this period of increased demand was over. Cotswold are now able to ensure scalable growth and quality customer experiences.
3. Provide omnichannel support
While multi-channel support is essential today, it's no longer enough alone. Being available on multiple channels doesn't necessarily mean you're offering excellent customer service. Bear in mind that customers are more concerned about experiences.
As such, you should offer omnichannel support, meaning customers can get the same level of services on multiple channels, even when moving between agents on the same issue. Your agents should have access to customer information and their conversation history across all channels to avoid making customers repeat themselves — this is a top customer frustration.
Companies must also provide the right channels that customers want. With the increasing adoption of digital mediums, you need to diversify your support systems to ensure quick customer solutions. More importantly, you need to deliver frictionless and personalised experiences.
Based on research by TalkDesk, the most preferred communication channels include:
Phone: 36% of customers
Live chat: 33% of customers
Email: 25% of customers
Online support portal: 5% of customers
Social media: 2% of customers
Ensure these channels have quick response times and are accessible when customers need help. For example, eCommerce businesses may need to provide 24/7 support as customers shop online at any time.
Red Rickshaw's adoption of omnichannel support
Red Rickshaw is the largest online indian grocery store in the UK. The company chose to work with Odondo to deliver quality customer support via calls, email, and social media chats. They also trusted Odondo to handle their Trust Pilot review responses to thank customers and solve issues.
With the surge in eCommerce, quick responses on customers' preferred channels are essential to drive repeat purchases, particularly for online groceries such as Red Rickshaw. So, Odondo offered high-quality agents to help Red Rickshaw ensure quality customer experiences across channels and drive positive outcomes.
Omnichannel support became part of an interlinking customer service strategy for Red Rickshaw, addressing customers needs quickly and on the channel of their choice, leading to positive Trust Pilot reviews and driving eCommerce sales.
4. Empathise with your customer
The pandemic didn't just ruin businesses, it affected the personal lives of customers too. As such, companies had to change their approach and tactics when interacting with customers. Those that led with empathy when interacting with customers had better chances of connecting with them. In fact, 53.1% of consumers felt empathy was an essential part of customer service during the pandemic.
With technology constantly advancing, there is now more automation than ever before in customer service through the likes of chatbots and voice recognition software. But the human element needs to remain, at least in part — after all, we all crave social interaction and personalisation.
Furthermore, if you provide self-service options, be sure to have agents to attend to customers. After all, with fewer face-to-face customer interactions, it's more vital than ever that you deliver the right kind of customer service to customers. An outsourced service provider will ensure that your customers always have someone to speak to whenever they need to escalate an issue. The service will provide a quality level of care and empathy while still solving their problems.
How HomeServe built empathy into their customer service strategy
HomeServe provides homeowners with easy access to local home repair professionals. When confronted with emergency repairs, customers reach out to HomeServe for professional contractors. Connecting such customers with the right contractors, in a timely manner is essential.
As such, HomeServe opted to work with Odondo to deliver seamless experiences to their customers. While HomeServe has self-serve options on the site, they understand the importance for an actual human to be on the receiving end of the calls. Odondo was therefore tasked to take emergency repair calls from customers, before providing customer information to their in-house team for further action, ensuring customers received a quality experience and got the care they needed.
HomeServe also worked with Odondo to onboard high-quality tradespeople on their new app. They wanted to ensure they have a database of home repair professionals ready to attend to their customers. We helped them by contacting hundreds of tradespeople and signing them up to the app, collecting the necessary documents and information to verify their credentials. This means their customers will get faster responses to their issues from verified tradespeople.
Make customer service part of a growth strategy
Today, customer service has become a differentiating factor that shapes business outcomes and determines growth. It's an essential function in any business, and its performance is vital to ensure customers have easy access to assistance whenever they need it.
Bear in mind that 86% of customers expect good customer service as part of doing business. They want quick response times and easy access to information. They also want to talk to agents that address their issues quickly and professionally. Remember that not understanding a customer service agent is rated as the most frustrating part of a customer experience.
As part of your growth strategy, you need to make customer service one of your pillars. Apart from improving your in-house processes, be sure to partner with an outsourced service provider like Odondo. Odondo provides easy access to high-quality, UK based agents to deliver better outcomes and happier customers, resulting in higher customer retention and growth for your business. Want to know what kind of pricing to expect? Check out our guide for customer service outsourcing pricing, which breaks it down for each type of customer service.
As you redefine your customer service strategy, be sure to learn more in our report: The State of Customer Service in 2021.
Bobby Devins
Bobby spent 11 years as an Investment Banker before going on to co-found his own e-commerce start-up, where Customer Service was one of the core functions that fell under his remit.
He has spent the past 9 years in and around the start-up space, most recently co-founding Odondo with the aim of reimagining the delivery of Customer Service. Bobby has pursued a very traditional career path for someone who ultimately aspires to be a hardcore gangsta rapper.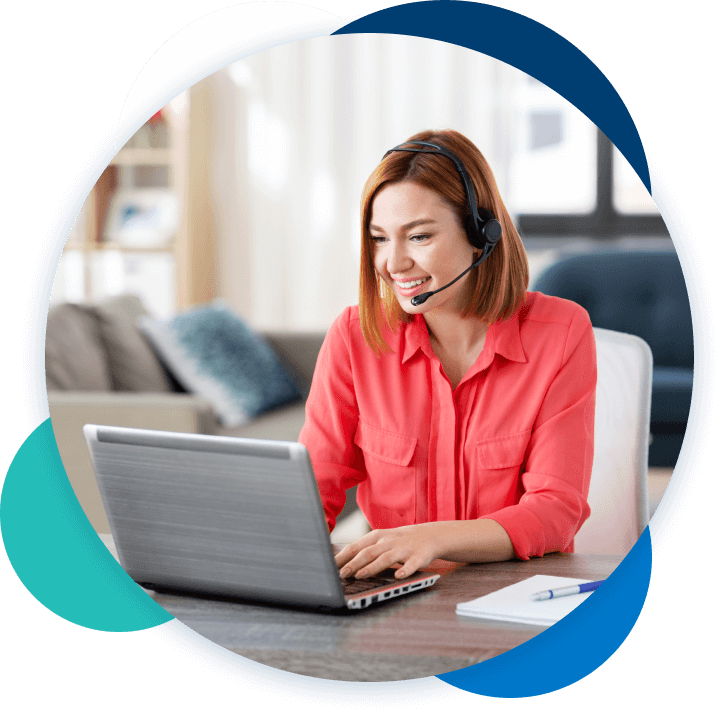 Start improving your customer experience today!