You know that recruitment and retention are vital to keeping your call centre running smoothly. You also probably know that retention is also one of the biggest headaches for call centres.
High call centre turnover rates make retaining call centre staff challenging. Research suggests that this is because roles such as call centre agents, customer service agents and claims handlers are the most difficult roles to fill. 1
Call centre retention is the number of call centre employees who stay with the company over a period of time. Put simply, it's the process of keeping call centre agents on the job.
The numbers speak for themselves: call centre staff turnover in the UK is, on average, 26% per year, while the national average sits at 15%.2 Moreover, in certain types of call centres, turnover can reach levels as high as 44% per year, making the call centre industry one of the most transitory industries.3
Call centre attrition rates
Several factors contribute to call centre attrition rates, including low pay, long hours, unrealistic targets and high stress levels. Some turnover is inevitable. However, high staff turnover rates can have several harmful effects on your customer service function, including:
Lack of continuity and stability: Disruptive for both customers and call centre staff, turnover can make it difficult to deliver a consistent level of service. It can also cause a customer service crisis.
It can be costly: Businesses have to invest time and money in recruiting and training new staff members just to have them leave after a few months.
Reputational damage: High staff turnover rates can damage the call centre's reputation if customer satisfaction suffers as a result of inconsistency.
What can call centres do to combat these issues and prevent agents from leaving? How can the industry as a whole attract top talent and reduce agent turnover rates? Posting vacancies on a few job sites and waiting for the CVs to roll in simply won't be enough. Call centre managers must be proactive in creating a supportive and motivating environment.
One way to do this is by making sure you get the right people at the outset. By recruiting smartly and utilising tried-and-tested retention strategies, which will help with your recruitment. This way, you can create a positive loop that will retain staff and grow your stature as an employer.
So let's delve into some strategies to help manage and improve your call centre retention and recruitment.
Get the right people
Getting the right people is the first step in the recruitment and retention journey. You want the right employee not just for your company but also for your customers — e.g., if an employee has experience in the eCommerce industry, and one of your customers is an eCommerce business, it can be a good fit in terms of placement.
This approach also aligns your call centre agents with a topic they understand and feel confident talking about, increasing the chances of retaining them. But to get the right people, you have to profile the employees you want.
Define the kind of employee you want
The quality and experience of your call centre staff directly impact your customer experience. A good recruitment strategy involves hiring the right people for the job by assessing
their skills
education experience
fit with your company culture.
Pro tip: Matching call centre agents' backgrounds with that of your customers results in quality customer support. Read our eCommerce customer service outsourcing guide for more helpful tips.
Once you've found the right people, you need a strategy to retain them. Retention is one of the most important aspects of any call centre customer service business. It's vital to your recruitment strategy and should include a clear career path and development opportunities for your agents.
Use flexible working
A flexible homeworking model unlocks resources typically unavailable to traditional, static call centres. While a physical call centre restricts your recruitment to location, a flexible working model allows agents to work when and from where they want..
This gives you the added benefit of tapping into an incredibly diverse pool of talented individuals who aren't restricted to location. You can appoint high-quality agents with
industry experience
specific industry knowledge
higher levels of education
a specific technical background.
You can take advantage of people who don't want to work 9-5, helping you provide round-the-clock customer service, which is essential in today's fast-paced business environment.
Flexible working also has a direct, positive impact on your call centre agents:
Increased productivity: When employees can work from home or have a more flexible schedule, they often feel less stressed and more motivated to do their best work.
Increased job satisfaction: Flexible working arrangements can help employees feel more valued and appreciated, which can lead to higher levels of job satisfaction.
Reduced absenteeism: When employees can take care of personal errands or appointments during traditional work hours, they are less likely to need to take time off from work. Additionally, employees with flexible schedules are often less likely to experience burnout.
Use scalable services
The ability to scale your customer service up or down is vital to manage different situations. Agents neither want to sit around waiting for calls nor be overworked if there are too few agents. This can easily happen if you under or over-provision agents.
This means you need to understand when your business is likely to be busier and when it's likely to be quiet. If you're an eCommerce business, peak seasons like Christmas are obvious, but forecasting when you might need to scale up can benefit your business's bottom line and your call centre turnover rate.
With scalable services, you can get the right amount of agents your business needs based on demand. This benefits your business's bottom line by matching capacity with demand and improves your call centre agents' experience, as they won't feel over or underworked. Moreover, when you don't overprovision, you're not paying for unhappy, unoccupied agents waiting for a call to come in.
Train them properly
Nobody wants to feel like they don't know what they're doing — particularly in a customer-facing role. Customer service agents shouldn't be expected just to get on with it. Although agents will have customer service experience, every business is different, and so is every customer.
Call centre agents need to understand your business to get to grips with the best ways to solve common issues, such as providing information about products and services. They also need to understand more detailed information about your customers' customer service policy. This will clarify issues such as whether they are permitted to offer discounts to angry or difficult customers.
Create a knowledge base, answers to typical questions and triaging information, so agents feel prepared and confident responding to customers. This gives them a single source of truth they can go to. Without this, they can easily get demotivated, so they won't want to — or be able — provide the best customer service for your customers. Moreover, it will ensure they never go into a call unprepared.
Listen to them
People want to feel listened to. Listening is a key workplace skill that fosters high-quality communication, builds strong relationships, and motivates employees. Your call centre agents, who talk to customers all day, know this better than anyone.
So if they have questions or issues, don't wait for them to come to you. Seek them out through:
Regular surveys: Regular surveys can provide a platform for agents to share their opinions and feedback about their work experience. This could include the quality of training they received, their level of engagement with management, and any issues or challenges they face in the workplace.
1-to-1s with managers to provide feedback: By engaging in regular 1-to-1 sessions with centre managers, you can stay attuned to any issues or concerns that may be affecting their team's satisfaction and morale. This can help you address these issues before they become a major problem, ultimately improving retention rates among your call centre staff.
Exit interviews: Conducting exit interviews provide valuable insights into why employees are leaving, which can help identify areas where changes should be made to improve employee retention rates. For example, if you're getting a lot of negative feedback during an exit interview, you can identify which area needs improvement and so create a more positive work environment for current and future call centre agents.
By analysing the data you gathered through these channels, you can gain valuable insights into your business to improve your recruitment and retention rates. Listening to your call centre agents is critical to building an engaged and successful workforce, so it should be a top priority for any business in the call centre industry.
The key to call centre retention
Retention and recruitment go hand in hand. By increasing employee retention, you automatically reduce the need to recruit. Recruiting well and using retention strategies starts a positive loop where positive word of mouth can further bolster your recruitment efforts.
Retention is a natural by-product of treating your employees well. It can turn a call centre job into a career, while creating a positive and motivating working environment that builds trust between employees and employers.
Odondo provides an outsourced customer service function. Practicing what we preach, we use recruitment and retention strategies, but with us you don't have to worry about that. We provide you with the best agents, recruiting them based on your need and retaining them so you can provide experienced service to your customers.
Odondo's outsourced distributed customer service model gives you access to:
Agents drawn from a varied talent pool: Call centre agents can be selected based on specific experience or backgrounds and matched to your customers' industry.
Thoroughly trained agents: These agents understand your business and can solve common issues. They can also be rapidly deployed according to your customers' needs.
Agents who work when and from wherever they want: Flexible work increases their motivation and productivity, improving customer experience.
Scalability: Match the number of agents you need to the demand you have. Make sure agents aren't twiddling their thumbs or taking too many calls — and only pay for what you use.
Odondo can help you improve your call centre retention rates with experienced, trained, and high-quality customer service agents. Get in touch for a quote today.
1 White Paper: Recruitment and Retention in Your Contact Centre.
2 Breaking the Mould on Staff Turnover.
3 Call Center Attrition Rates, Benchmarks, & Industry Standards.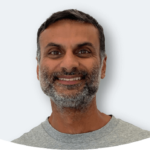 Aamir Baloch
Aamir is one of the Co-Founders at Odondo, where he obsesses over the details to deliver a strong and compelling proposition for each of his clients.
Prior to Odondo, he was CTO at one of the UK's largest price comparison websites, with contact centres in the UK and India. In his spare time, he loves reading, politics, tennis, and playing the piano (badly).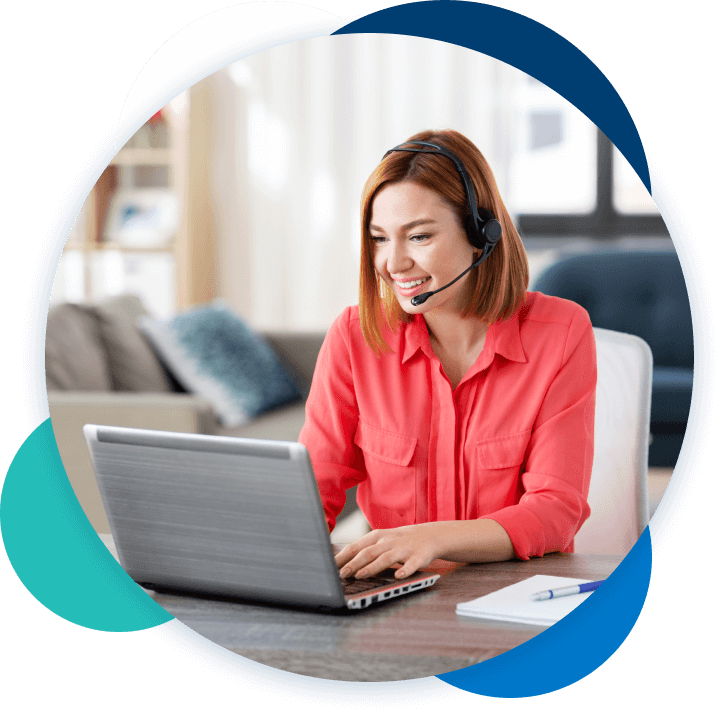 Start improving your customer experience today!