Customer satisfaction is at the core of any business that provides a product or service. It takes 12 positive customer experiences to make up for one negative experience1. And as you can imagine, not many customers are willing to give businesses nowadays a second chance after a poor experience, with only one in five customers willing to forgive a single bad experience2. This is a cost of poor customer service for business. This further highlights the importance of having excellent customer service and satisfaction the first time, every time. 
What is Customer Satisfaction?
Customer satisfaction is the measurement that determines how well a company's product or service meets or surpasses its customers' expectations. It's an influential gauge on the effectiveness of customer service operations, as when these metrics are good, business growth and revenue ensues.
In this regard, customer satisfaction should be paramount to businesses that are looking to put out the best performance possible.
Why is customer satisfaction important?
Customer satisfaction rates and business prosperity go hand in hand. Happy customers are more likely to return and support a business over the long term. Beyond this simple benefit, though, customer satisfaction can work in many other ways to support business development and growth. This includes the following:
An increased Ability To Stand Out From Competitors: It's no secret that businesses are always looking for ways to set themselves apart from the competition. Customer satisfaction can provide this differentiation.
Reduced Customer Churn Rates: Customer churn is when a customer leaves a company and takes their business elsewhere. Satisfied customers are far less likely to churn than those who have had negative experiences with customer service.
Reduced Costs: Happy customers mean that businesses don't have to spend as much money on growing and maintaining their customer base. This is reinforced by the fact that 82% of companies agree that retention is cheaper than acquisition3.
Improved Brand Reputation: When customers are happy, they're more likely to talk positively about a business and recommend them to others. This is known as word-of-mouth marketing, and it's one of the most effective forms out there.
The benefits of great customer satisfaction
As can be seen, customer satisfaction is a vital component of any business. If successful in achieving great customer satisfaction there are several benefits not only to your customer service, but your business and its growth too.
Many positive outcomes can result from putting customer satisfaction first. Some of these include:
An Increase In Customer Loyalty: When customers are happy with the service they've received, they're far more likely to be loyal and return in the future. This can be highly beneficial in supporting long term business viability.
Cost Savings: Keeping existing customers happy is one of the most productive ways to support and grow business support and sales outlook. It can also save you a lot of time and effort, given that acquiring a new customer can cost five times more than retaining an existing one4.
Boosted Brand Popularity: Popularity is defined by the number of people who are positively associated with a brand. When satisfied, customers are more likely to talk positively about your business and recommend it to those they know. Enhanced brand awareness comes with better reach and appeal, equating to new customers and more sales for your company.
These benefits work together to create a virtuous circle that leads to more customers, more sales, and a more profitable business. Customer satisfaction should be the primary goal of any call centre. Companies can profit from these benefits by focusing on meeting and exceeding customer expectations. How can you take advantage?
How To Achieve And Measure Your Customer Satisfaction
Most companies agree that customer satisfaction is essential. Still, few have a plan in place for how to measure and improve it. Suppose you're looking to put customer satisfaction first in your organisation. In that case, one of the most important things you can focus on is your customer service. Creating consistently high customer satisfaction comes from a positive customer experience, and this comes down to excellent communication through your customer-facing channels such as call centres. Providing excellent customer service is essential to customer satisfaction because it's the direct line of communication between customer and company.
There are many ways that this can be attained and gauged, too.
Provide multi-channel support
The most common form of communication that can impact customer satisfaction is your call centres. Some people don't have the time to sit and wait in a call queue or even make a formal phone call. You can appeal to and support these individuals through alternative communication means such as web chat, social media DMs and public messages, website FAQs, emailing ticket systems, etc. This is especially relevant because more than half of all customers prefer to chat with someone in real-time and online rather than call for support5.
Ensure you have the 'best-fit' customer service agents
While it can sometimes be hard to find the best agents for your business needs and, more importantly, your customers' needs, having the right professionals on hand is essential to improving your service quality and therefore enhance overall customer satisfaction. 78% of customers have backed out of a purchase due to a poor customer experience6. Over three quarters of customers will back out of a sale because of a poor experience or interaction! Which only highlights why you need to ensure you have the right people on hand to provide a quality customer experience each and every time.
Some essential characteristics of a top-quality agent include:
Experienced
Knowledgeable
Empathetic – this is extremely important as many customers who call for support are dealing with a problem!
Clear communication abilities
Fast call resolution rates – made essential by the fact that almost two-thirds of customers say they would wait two minutes or less. It's even further emphasised by the notion that 13% said that "no wait time is acceptable"7.
Use NPS surveys
NPS Surveys are a great way to help measure where you are in terms of customer satisfaction and where to focus your further efforts. This survey shows not only how many people would be likely to recommend you but also give insights into what the detractors and promoters are saying about your company. This survey can help to paint a more accurate customer satisfaction picture and allow you to focus on the areas that will have the most impact.
Great Customer Satisfaction Starts With High-Quality Customer Service
Customer expectations are high, which means your service and your agents need to be able to match and exceed them. There are many ways to improve customer satisfaction, but it all starts with the basics: quality customer service.
This can all be made possible through Odondo's comprehensive customer service solutions for businesses. Odondo gives you access to high-quality customer service support when you need it.
See how you can take your customer satisfaction and service to the next level. Get a quote today!
---
1The Complete Guide to Dynamite Customer Care

2Success Qualtrics

4Customer Retention Marketing vs. Customer Acquisition Marketing | OutboundEngine

525 Live Chat Statistics for 2021 (Backed by Unique Research)

6The Complete Guide to Dynamite Customer Care

7What Do Customers Really Think About Long Wait Times?
Bobby Devins
Bobby spent 11 years as an Investment Banker before going on to co-found his own e-commerce start-up, where Customer Service was one of the core functions that fell under his remit.
He has spent the past 9 years in and around the start-up space, most recently co-founding Odondo with the aim of reimagining the delivery of Customer Service. Bobby has pursued a very traditional career path for someone who ultimately aspires to be a hardcore gangsta rapper.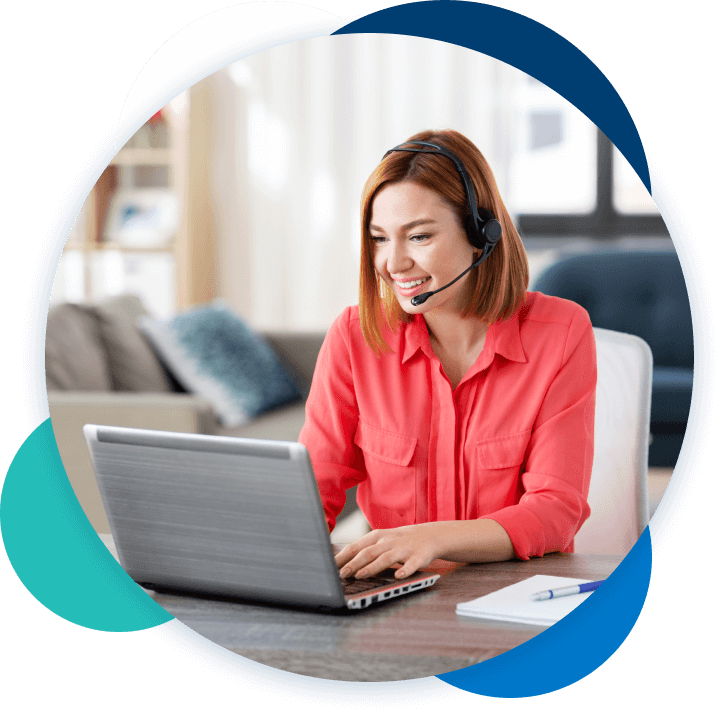 Start improving your customer experience today!