When it comes to customer service, customers expect more than ever, particularly in online shopping. The oversaturated market means customers need more than just a quality product — they want a great customer experience. In fact, 90 per cent of consumers use customer service as a factor in deciding whether to buy from a company or not.
So how do businesses stand out from the crowd and deliver quality customer service?
It's all about offering a flexible and omnichannel experience that your customers will remember. And to do that, your customer service must be accessible on the right channels, available when your customers want, and consist of high-quality agents. Using the right outsourced customer service provider can give you all of that, while also allowing you to scale your resources as needed.
This article will explain how to deliver great eCommerce customer service and ensure your customers keep coming back to you.
If you want a more in-depth outline of eCommerce customer service strategies, start here.
---
1. Ensure you're accessible
Accessibility and reachability are critical attributes of great customer service. Customers tend to be impatient— spending time searching and waiting for support creates frustration. You need to make it easy for them to find you and contact you.
Your "Contact Us" page should share all the channels that are available to customers. It should also show the best hours for them to call your support and the expected response times for other channels, such as email and support tickets.
Be on the right channels
Today, customers are evenly distributed across different channels, including phone calls, social media, mobile apps, live chat, and text. For example, Gen Z (46%) and millennials (47%) mostly use social media to contact businesses, while baby boomers and Gen X prefer phone calls.
In this case, you need to deliver multichannel support that provides easy access to different methods of communication. Also, make sure you are reachable at hours that work for your customers — because eCommerce is 24/7. It's best to ensure you have customer service available to those who need it, when they need it, and at a minimum have methods in place to capture customer queries out of hours.
Provide an omnichannel experience
Even better, your support should be omnichannel, which allows you to seamlessly engage with customers on the channels they prefer.
This is particularly essential for customers that tend to switch between channels or if their issue is being passed on to another agent. In these cases, you must ensure your agents have access to customer information and conversation history — customers don't like repeating themselves. About 86 per cent of customers expect you to know their issues when they switch channels.
---
2. Make it easy to scale
It's worth noting that customer service demands tend to be seasonal. The holiday seasons are usually the busiest, with customer queries increasing by up to 75 per cent. This means you can't provide the same level of customer service all year round.
You should be able to match customer demand as needed whilst providing a great customer experience. In the UK, businesses could lose about £1.9bn over the holiday period due to poor customer service, so being able to deploy more resources and agents during the holidays can make a huge difference.
Provide seamless experiences
With limited face-to-face experiences this year, more customers will be reaching you online or via calls. You need to ensure you provide the right resources for seamless experiences. Up to 54 per cent of consumers are likely to remain loyal if you provide the right experience.
Take the time to study your annual sales data to identify your busy periods. This will allow you to add or reduce resources while controlling operational costs to deliver consistent and satisfactory customer experience. An outsourced customer service provider — like Odondo — can offer all of the resources you need to scale up and down as your business needs change throughout the year.
---
3. Solve customer problems quickly
As a customer service manager, you understand that you'll always have unhappy customers — that's the nature of business. What matters is how fast you resolve their issues. In fact, up to 70 per cent of unhappy customers are willing to do business with you again if you solve their problems quickly.
Whenever you're handling customer issues, put yourself in their shoes to understand their needs and frustrations. Listen to them carefully and ask specific questions that address the problems they have. It will be easy to solve their problems or complaints when you take ample time to understand their situation.
Make the most of self-service solutions
Offering self-service options is one of the effective ways of delivering quick solutions and easy access to information, such as office hours, delivery times, shipping methods, etc. Plus, it helps you keep your costs down and free up resources for more complex customer issues. You can offer self-service solutions by:
Creating detailed FAQ pages
Providing a knowledge base of articles, topics, and tutorials
Providing password reset tools
Deploying chat and voice bots
Creating informative product manuals and onboarding documents
Self-service is a great way to ensure customers can efficiently solve their own problems. About 67 per cent of customers prefer using self-service options than speaking to a representative. However, it's worth noting that even the best self-service experience can't substitute human experiences. So, make it easy for customers to contact you and speak to trained agents, particularly when dealing with complex issues.
Provide the best agents
The quality of your support agents determines how fast you handle and solve customer issues. Essentially, you need to adequately train your agents to the right standards. They must understand every detail about your product/services as well as the tools you're using. This is key to delivering an experience that delights customers across different channels.
Great agents should have client advocacy, communication, conflict resolution, and interpersonal skills. If you're unable to deploy quality agents quickly, working with an outsourced customer service provider gives you access to on-demand high-quality agents with your product and industry experience.
---
Deliver a quality experience with outsourced customer service
Improving your customer service quality, accessibility, and scalability in a consistent way in-house can be difficult and expensive. This is particularly true during peak seasons when customer service demands double or even triple. Bear in mind that busy seasons usually reveal weaknesses in your customer service systems.
So, the ability to quickly deploy high-quality and experienced agents can make a huge difference in your customer experience. This is even possible when you use an onshore eCommerce customer service outsourcing provider like Odondo who can do all of the above and ensure your costs can be kept low. Odondo gives you:
Flexibility and scalability – Our model allows you to deploy your desired number of agents during peak times. Then, you can easily dial down during off-peak seasons without the risk of maintaining resources that you're not using.
High-quality agents – We provide campaign-specific agents that understand your industry and product. Our work-from-home model attracts quality agents who have the right experience. More importantly, we can quickly train them to understand your business.
Cost-effective solutions – Odondo is very flexible — we don't lock you into fixed, long-term contracts. Our pay-as-you-use model allows you to pay for only what you want at any particular moment, resulting in more controllable costs (check out our guide to customer service outsourcing pricing for a breakdown).
Today's customer is more informed — in fact, customer service trends have been changing because of this — and that's something that eCommerce customer service managers should understand. The ever-growing customers' needs and expectations require constant changes to deliver the right experiences. At Odondo we understand that already. For that reason, we are here to help you meet your customers' needs — whenever you need us.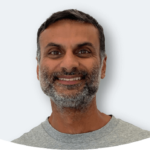 Aamir Baloch
Aamir is one of the Co-Founders at Odondo, where he obsesses over the details to deliver a strong and compelling proposition for each of his clients.
Prior to Odondo, he was CTO at one of the UK's largest price comparison websites, with contact centres in the UK and India. In his spare time, he loves reading, politics, tennis, and playing the piano (badly).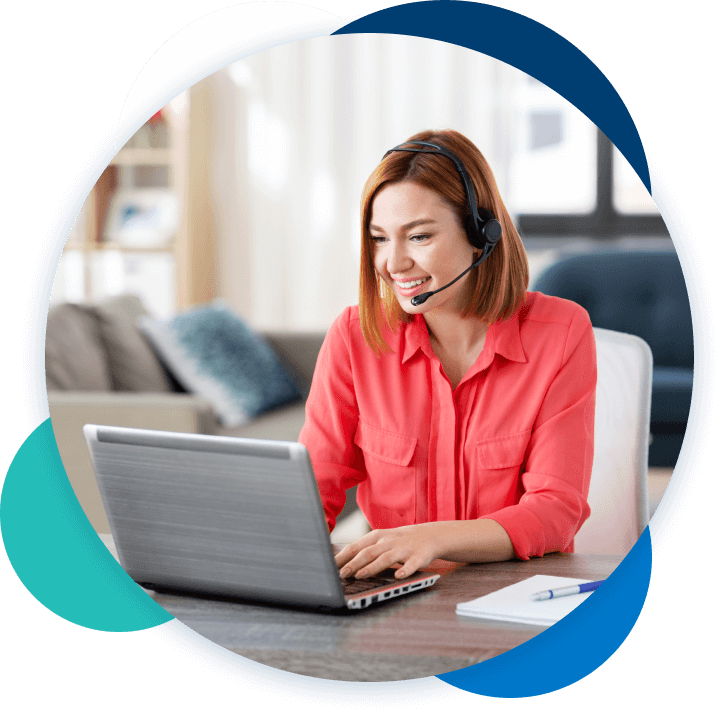 Start improving your customer experience today!