To be profitable, stretched modern businesses must streamline towards efficiency. Outsourcing can take high-demand, repetitive tasks out of your hands and into those of highly trained professionals. Hence why as many as seven in ten UK-based companies1 now invest in outsourcing solutions.
Common outsourced departments include IT teams, where the outsourced is not directly customer-facing. However, the area that could be outsourced to a degree is your customer service centre. Many companies would not initially consider outsourcing a front-facing area like customer service. Instead, they would usually prefer to run and have complete control of customer service via their in-house function, but partnering with an outsourced team could be a highly beneficial option when it comes to unexpected demand or scaling agent demand.
Throughout this article, we will look at different areas and strategies to consider that help create a good outsourced customer service centre. WIth each area, we'll highlight the importance of having access to the correct agents when needed and the benefits of creating an effective hybrid system between an outsourced partner and your existing in-house team.
Further Reading: Take a look at our eBook, A New Approach to Customer Service, you can request a copy here.
Things to Consider
When it comes to something as important as customer handling, outsourcing this area is down to identifying the correct partner for you, so that they can align accurately with your needs when looking to outsource your customer service centre.
There are a few questions you can ask yourself before looking for a correct partner to help fine tune your needs and requirements. Some of things to consider include:
How much support do you need?: It is important to identify whether you are looking to fully outsource your customer service or if you are only looking to outsource a portion in order to help manage demand and spikes. Many outsourcing companies will look to build a partnership with you and help work with your goals and objectives as a business, ensuring that agents they supply have the skills and experience required to match, and exceed, expectations.
Will you need multi-channel support?: Are you looking for call centre agents only, or would you be looking for an outsourced team to assist with live chat, social media, or any other channels that you currently or look to offer? Once you have identified this, it would be something to propose to the potential outsourced partner, as some partners won't have the scope for multi-channel assistance.
How much can you afford?: Being able to afford the requirements you are looking for just makes sense when looking to outsource. Costs can vary depending on where and what level of outsourcing you require. As an example, offshore outsourcing is always the cheaper option, but runs the risk of lower quality or a weaker customer experience all round, whereas onshore call centre outsourcing generally improves on quality but is probably not as cheap. Food for thought.
How much of an active relationship do you want with your partner?: Most outsourcing companies will usually fall in one of two categories; 'set-it-and-forget-it' or interactive management. The first is pretty self explanatory, this is where you'll set a guideline of what you need and this will usually be where the relationship ends and the service will remain constant until the agreement ends. The latter is where the outsourced partner will be continually working with you to match needs and help scale demand as and when – being more flexible to your needs and working with you in place of working for you.
Is your business compatible with outsourcing?: Is your business easily understandable for an outsourced agent to learn within a limited time period in order to seamlessly work as an agent with you. Especially if demand is needed soon, it would be ideal to ensure your product or service has easy to follow resources available to those outsourced agents.
Do you have variable demand?: Have you noticed trends and spikes in demand with your customer service that can make certain times of year more difficult and stressful for your customer service team? There are many risks involved with trying to manage spikes in demand when managing a fully in-house team such as overworking your employees, or being unable to reach those customers who have given up contacting you due to wait times, resulting in a loss of sales. When looking at these problem areas, it can help you curate how you would like to outsource your team. This can be fully, where your outsourced team will manage and scale the demand by bringing in more agents as and when needed, and then scaling back as and when. Or this could be a more hybrid format, where the outsourced team is readily available for those spikes and can work with your existing team.
What kind of agents are you looking for?: As briefly mentioned earlier, most outsourcing partners will offer offshore or onshore outsourcing which both have pros and cons. When looking at these, it is vital to define the kind of team you want to onboard or integrate with your existing customer service centre. Leading onto a common call centre debate…
The 'Onshore vs Offshore' Debate
A debate that seems to always be a discussion has slowly been swinging in favour of onshore in recent years, with this being the preferred option for not only the customers but also businesses when looking to situate their call centres. In a recent survey with customers, when asked if they would be willing to speak with a foreign-based customer service if it meant paying 10% less for the service, three times as many people said they would still prefer to speak with an onshore service. Interestingly though, many customers stated that they would in turn prefer to speak with a foreign live-agent rather than sit through any automated service, whether that was UK based or not. To further bolster these points, over 70% of respondents in this survey stated that they would happily wait an additional three minutes over expected wait time if it meant they were speaking with a local agent as opposed to one situated outside of the UK2. It seems that for the customer, it all boils down to speaking with a real person first, and then the expected positive experience second.
With that information in mind, when looking to outsource your call centre, you would need to identify who can provide real agents, who are experienced and can provide the best customer experience. If customers are willing to pay more for a local agent – who is likely to be able to provide a richer and more personalised experience – it would make sense that as a business you would do the same.
At Odondo, we offer outsourced onshore customer service agents, who we pride in being expertly trained in customer service and experienced in this field. Our agents are from all across the UK, and have the tools necessary to work from anywhere too as we find this is the best approach to customer service in order to reach and recruit the best around.
Flexible Access to Agents on Demand
When outsourcing your customer service, either fully or partially with your existing team, you gain the ability to be flexible with the agents at your disposal. Particularly when partnering with an outsourced team, they will be able to introduce and also scale back the volume of experienced agents when required, ensuring that you aren't overpaying for the resources you are using.
If you think about this during quieter times where demand is low, you won't want a full in-house team, sitting at computers with no customer on the end as you'll still be paying for a full time agent who isn't required at that time, With an outsourced agent and team, this can be flexible enough to reconfigure the number of agents needed at that time – potentially saving you costs in the long run.
Remember, Outsourcing isn't an all or nothing situation
It's important to note that outsourcing your customer service centre is not a be all and end all. Instead, think of it as a function that can sit alongside your existing service to help streamlined demand, quality and experience to provide the best outcome for you and the customer.
Here at Odondo, we offer flexible service tailored to your needs as a business and customer service centre.
As well as enabling access to some of the best agents working onshore in the UK right now, our pay-as-you-go customer service solutions can save you reams of time and money in the long run. This guarantees that you'll only pay for what you use, alongside entirely flexible solutions with on-demand scalability to suit call volume and more in the moment. It doesn't get better than this if you're looking to realise the best possible outsourced customer service centre at last!
Get in touch for a quote that helps you see those benefits for yourself!
---
1 26 Successful Outsourcing Statistics UK Edition [2021]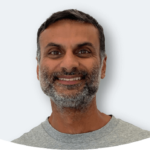 Aamir Baloch
Aamir is one of the Co-Founders at Odondo, where he obsesses over the details to deliver a strong and compelling proposition for each of his clients.
Prior to Odondo, he was CTO at one of the UK's largest price comparison websites, with contact centres in the UK and India. In his spare time, he loves reading, politics, tennis, and playing the piano (badly).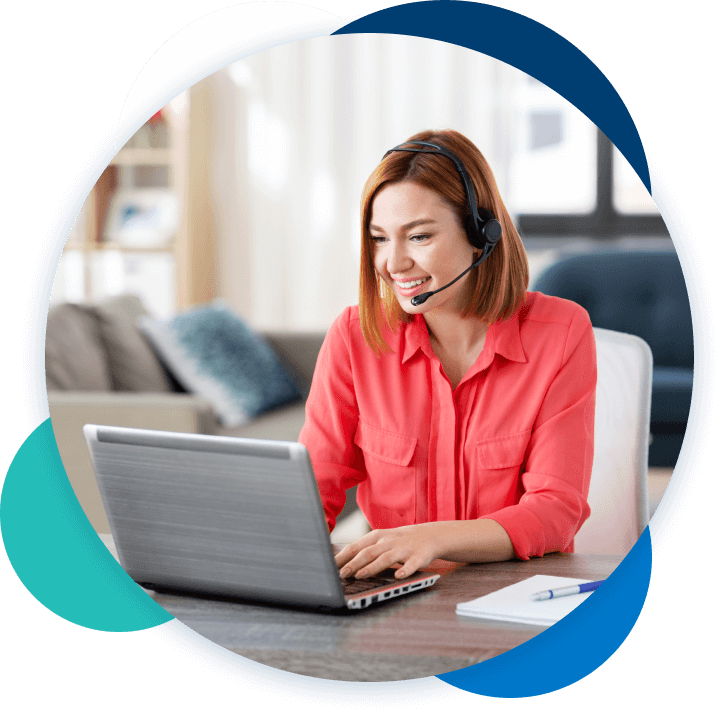 Start improving your customer experience today!