Customer service matters now more than ever. And with ever-evolving circumstances to contend with, brands must rethink best practices and build new strategies to deliver the best service possible.
When customer service falls short, it can have devastating effects — 93% of UK consumers have switched business in the last year due to a negative experience. But when done right, your outsourced customer service choices can pay dividends — one truly great experience will convert 71% into brand ambassadors.
To succeed in today's competitive landscape, you must take your customer service choices and strategy seriously — which is why choosing the right customer service outsourcing company is critical.
To help, we've compiled a comprehensive list of this year's best customer service outsourcing companies. Our focus is on customer contact solutions that are multichannel – so, those making the cut are more than just call centre outsourcing companies.
Ready to compare the best customer service outsourcing companies today? Let's go!
Suggested reading: Learn how the right partner can help you manage costs and improve outcomes with our eBook on Managing Customer Service Costs!
---
What is customer service outsourcing?
Customer service outsourcing is achieved by going through a quality-driven decision process to access specialists who understand customer service trends, increase customer retention rates and reduce costs.  There are many providers that offer these benefits, however, with so many options on the market, narrowing your choices down can be a challenge.
Odondo
Let's start with our company. Odondo is a UK-based, outsourced customer service provider with a distributed, pay-as-you-go approach to scalable, omnichannel customer service delivery. We take pride in having re-imagined the traditional outsourced customer service model, providing a high-quality, flexible and cost-efficient solution.
Service offerings
High-quality agents – Because our distributed service model allows for remote working and flexibility, we attract a range of high-quality agents who aren't restricted by geography or personal circumstances — they're typically more experienced and educated to a higher degree. We don't operate a shared service model, so agents work for a single brand and are matched based on their experience.
Flexibility – Our clients benefit from unlimited flexibility as they can scale services up and down to match demand. This is particularly useful for businesses that experience seasonal surges — for instance, the eCommerce space during the Christmas period or travel companies during the summer holiday season.
Low costs – Odondo's pay-as-you-go outsourced call centre pricing means no fixed-term contracts and you'll only ever pay for what you use. The ability to create a bespoke customer service model where you choose which outsourced customer support services you use and in what quantities means you can precisely control your budget on a monthly basis. Furthermore, our distributed model means the overheads attached to traditional contact centres don't apply to us, and as such, these costs are not passed down to you.
Pros:
Quality, UK-based agents available 24/7, who will learn the specifics of your business, with multilingual options available
Flexible model, with full control over spending, no fixed-term contracts and the ability to scale resources up or down
Will work as a fully outsourced function, or support existing in-house teams
Best for medium-sized businesses in areas like eCommerce, but the flexibility and scalability make Odondo a good fit for businesses of all sizes
Cons:
Odondo may not be the best option for companies looking for a one-size-fits-all approach to outsourced customer service, or those seeking agents to provide highly specialised product support, such as biotech businesses
---
---
---
---
Foundever
Global company Foundever started in France in 1994, combining with Sitel Group, before adding the services of Sykes Enterprises in 2021. Its expansion through acquisition means it maintains a multilingual presence in 45 nations.
Service offerings:
Multilingual, distributed agents – Foundever has hubs across the UK, EU and USA, providing support services in 27 languages and even different accents, with a diverse team of 5,000 customer service staff in the UK alone.
A flexible platform – Their pool of callers can work from any company-approved location – including the metaverse. This flexibility allows them to offer business continuity, with someone able to answer your call in your language, 24 hours a day.
Multichannel communications – Agents are prepared to handle phone, email, chat, social channel, smartphones and more. However, the majority of their UK services are voice-based.
Enhanced interaction analysis – Foundever provide AI services that process calls, and give feedback on the customer's experience.
Pros:
Agents from a number of geographic locations
Provision in multiple accents and languages
Forward-thinking, with Web3 and AI extendability
Flexible and scalable
Cons:
Their focus is increasingly shifting from outsourced call centre services to facilitating digital transformation journeys
Set up to focus on delivering for large, multinational businesses – not necessarily smaller ones
---
Suggested reading: In-house vs Outsourcing Customer Service: What's Better for Your Business?
---
Ascensos
Ascensos is a boutique contact centre with a focus on enhancing the customer experience.
Service offerings:
Omnichannel customer solutions – Ascensos provide seamless customer care to customers across their journeys, through voice, social, text, web chat, video chat and more.
Multilingual customer service capabilities – They deliver pan-European, multilingual customer engagement with the goal of providing world-class support to your company's worldwide marketplace.
Customer insights and analytics – Ascensos draws data at scale from multiple sources to create insights that businesses can use to deliver improved results and meet their objectives.
Bespoke services and outcomes – They offer bespoke solutions to meet each individual client's needs.
Pros:
Multilingual capabilities make it a good fit for brands with a diverse, global client base
Provides bespoke services
Provides customer service across various channels
Cons:
A mix of home-based workers and traditional contact centre workers might not make Ascensos the best choice for brands looking to benefit from an entirely home-based team
---
TELUS International
TELUS International's Digital Solutions sub-brand was augmented by the addition of fast-growing Irish CX company VoxPro in 2020. It provides multilingual customer and technical support solutions.
Service offerings:
Multilingual customer support agents – Through combining the technology behind VoxPro and the European footprint of Competence Call Center (both acquired in 2020), TELUS can now provide support via email, phone and chat to customers around the world in over 50 languages.
Integrated DX and CX – As well as contact centre outsourcing, the customer experience support channels TELUS provide can be extended to digital support, including AI.
Proprietary chatbot – The TELUS International Assistant chatbot enables brands to enhance their CX operations with AI-assisted audio, text, image and video responses. Its training data for NLP can offer support for speakers of over 500 languages.
Pros:
Technology offerings, such as Virtual Assistant support, can enhance customer experience and lower costs
Multilingual support is a plus for pan-European and global brands
Most client accounts are connected with a leader trained in Six Sigma approaches to transformation and execution
Cons:
Their speciality is within the gaming and media industry
---
LiveOps
LiveOps is a cloud-based contact centre headquartered in Arizona, USA.
Service offerings:
A virtual flex model – LiveOps' distributed workforce of independent contractors is a good alternative to the traditional call centre. They understand that quality underpins customer satisfaction – their average agent has 15 years of professional experience.
Flexible pricing model – Billed costs are calculated on a per-minute basis.
Omnichannel customer service – LiveOps agents are available to connect with customers via telephone, email or online chat.
Disaster recovery support – Services can be scaled up quickly in the case of unexpected demand.
Quality assurance – LiveOps' quality assurance team scores every agent interaction to ensure a great customer experience.
Pros:
Flexible cost models make sense for many businesses
Focus on building an experienced workforce and consistent quality assurance can help businesses maintain peace of mind
Cons:
Agents are all US-based, which might not be the right fit for European brands
---
UpCall
UpCall focuses on engaging and converting leads through phone, email and text conversations.
Service offerings:
Sales and lead nurturing capabilities – A team of professional, US-based Upcallers perform sales calls, lead generation and market research on your brand's behalf.
Analytics – Intuitive software allows brands to monitor the results of the calls and make future improvements.
Flexible pricing – A flexible pricing model starting at $1,000, with plans from basic to enterprise, with premium support and onboarding add-ons available.
Pros:
Potentially a smart choice for SaaS and other service-based industries that are looking for assistance with nurturing leads
Flexible pricing model
Provides analytics
Cons:
Not suitable for brands looking for traditional customer service functions in addition to sales support capabilities
A US-based brand which may not be ideal for European companies
---
Arise
Arise is a US-based platform with over 25-years in the industry.
Service offerings:
Quick to deploy customer service – The Arise Platform provides fast access to work-from-home customer service agents based in the US, Canada and the UK. They certify their agents, who typically have college-level education and professional experience, with over 70,000 service partners ready to be a part of your team in 4 weeks.
Scalability – They offer on-demand support for unplanned volume spikes, ramping up as much as 400% to meet demand. The platform also supports planned flex for annual seasonal spikes.
Enhanced security – They utilise a tiered security approach, studying best practices, compliance standards and regulatory requirements to enhance their security as technology evolves.
Omnichannel support – Arise agents can provide services via phone, text, email, live chat and social media.
Pros:
A large number of experienced, work-from-home agents
Flexible services that can scale up or down depending on the need
Provides omnichannel support
Cons:
Because they are US-based, they may not understand the European market as well
---
Sensée
Sensée has been an outsourcing partner for brands in numerous sectors across the UK for the past ten years.
Service offerings:
An omnichannel services team – The team consists of over 1,000, fully home-based, UK service agents who are available 24 hours a day to assist customers via call, email, chat, text or social media. Workers are on full employment contracts, not zero-hour or 'gig' contracts.
Single-brand focus – Advisors work for a single brand, which enables them to get to know more about the products and services and provide expert answers to customer inquiries.
ISO accredited – Sensée has been approved by the Financial Conduct Authority to provide financial services.
Pros:
A 'boutique' and ethical customer service outfit, with a focus on delivering optimal customer service
Potentially a smart choice for medium-sized businesses and those within the financial industry (such as credit card companies)
Cons:
Might not be a good fit for small companies or those with more complex needs
---
Teleperformance
Teleperformance is an omnichannel contact centre headquartered in France that provides tech support, customer acquisition and care, social media and other services.
Service offerings:
A global customer service workforce – Teleperformance has 410,000 agents serving 170 countries, who speak a combined 300 languages and dialects.
A strong emphasis on omnichannel communication – Agents provide service via phone, email, social media and chat. Teleperformance also offers additional professional services, such as sales support, back-office functions and content moderation.
Focus on analytics – Teleperformance uses analytics to gain insight into customer behaviour and enhance its services.
Pros:
A diverse workforce
Vast language abilities could be a draw for businesses with diverse and global customer bases
Provides omnichannel support
Cons:
Might not be the right fit for companies seeking a more personalised approach
---
Working Solutions
Working Solutions provides customer service representatives from across the US and Canada with a focus on client culture.
Service offerings:
Multichannel CX – Working Solutions' on-demand agents offer professional service and support, personalising care to revolve around customers' issues through email, chat, video, social and phone.
Sales expertise – They also offer tailored business-growth solutions to maximise the impact of communications channels.
Analytics – Working Solutions focuses on measuring performance — agent performance is monitored and improved through a proprietary portal.
Pros:
Might be suitable for service providers with specific or sensitive requirements (existing clients include a care home locator service and a major tutoring chain)
Provides analytics capabilities
Provides customer service across various channels
Cons:
Geared toward big businesses, so might not be the right fit for medium or smaller-sized brands
Representatives are US and Canada-based so again may not be the right solution for a European brand
---
Capita
Capita delivers multichannel customer engagement services, focusing on the telecommunications, retail and utility sectors.
Service offerings:
Seamless multichannel customer experiences – Capita's agents engage in over 100 million multichannel conversations per year from UK-based call centres.
Customer experience transformation – Based on behavioural science principles, Capita helps clients transform the broader customer journey. They've developed customer service personas to work across different digital channels, such as SmartAgent for WhatsApp, webchat and text messaging.
Remediation, collections services and complaints management – Capita specialises in these services, particularly for public sector and financial services organisations.
Pros:
Might be the right fit for brands seeking experts in remediation, complaints and collections
Could be a good fit for businesses within their speciality sectors
Can lead conversations through automated solutions
Provides support across multiple channels
Cons:
Probably not the right fit for brands that fall outside of their specialist industries
Brands seeking to benefit from the expertise and flexibility of a totally remote workforce might not be the right fit
---
Serco
Serco is a UK-based company that operates in public sectors, including health, transport, immigration, justice, defence and citizens services.
Service offerings:
UK-based customer service centres – 2,000 customer service agents offer 24/7 support.
Deals with confidential and secure data – Serco handles nearly 10 million calls per year on behalf of government agencies.
Pros:
Offers 24/7 support
A diverse workforce
Experienced in providing services for the public sector, including leading the NHS Test and Trace contact scheme
Cons:
Less likely to provide a good fit for organisations outside of the public sector
Human-focused with little emphasis on technology
---
Ventrica
Ventrica is a UK-based customer contact centre, with staff either working from a central location or home.
Service offerings:
Inbound and outbound calls – Ventrica has both a 24/7 inbound centre and an outbound call centre so that they can provide both customer service and lead nurturing functions.
Carefully selected customer agents – Ventrica seeks the best 'brand advocates' by assessing staff for their suitability, personality and enthusiasm for the products or services. They supplement their assessment and onboarding processes with ongoing training specific to your brand.
Social media management – Ventrica bills itself as 'socially savvy', meaning they focus heavily on managing customer interactions and complaints on all major social media platforms.
Pros:
Might be a wise choice for those seeking a more personalised approach
Focus on social media is a plus for digital-first brands
Cons:
Its focus on social media may not provide the personalised customer service needed to provide a seamless customer experience
---
Supportyourapp
Supportyourapp was founded in Kyiv, Ukraine in 2010, since then going global, with a new head office in Wilmington, USA.
Service Offerings:
Amazon customer support – Supportyourapp provides full-service Amazon Seller support, from Amazon Messages and feedback responses to product listings.
Inbound and outbound call centres – Supportyourapp offers both inbound customer service and outbound lead nurturing, for over 250 companies working in SaaS and other industries.
Social media support – A team of dedicated professionals will engage with your audience, answer and react to messages and comments, moderate comments and help grow follower numbers.
Variable pricing models – Pricing depends on your needs, but all plans include 24/7 email support and your own team of professionals.
Pros:
Pricing is flexible
Provides support on various social media platforms
Guarantee compliance with security standards including ISO and PCi's DSS
Cons:
Its knowledge base does not yet extend to the full range of smart tech tools, such as AI conversation analysis, offered by others on this list
Established outside the UK and US, support is less likely to match the accent and demographics of your callers
Rising above the competition
Choosing the right provider can be a challenge, but we hope this list of the best customer service outsourcing companies has helped you gain some insight into the industry and what is on offer.
Ultimately, it's about finding the right long-term fit for your business and goals — and often this means seeking a partner who provides scalable, agile services, as well as keeping up with customer service trends. At Odondo, we strongly believe in offering total flexibility to all of our clients, meaning you can scale contracts up and down on demand and only pay for what you use. We're just as flexible about matching customer needs — we are committed to learning how to communicate on your behalf and providing friendly, knowledgeable agents with the most appropriate backgrounds.
Contract flexibility + Agent flexibility = One of the most agile customer service packages on the market.
What is Customer Service Outsourcing?
Customer service outsourcing is achieved by going through a quality-driven decision process to access specialists who understand customer service trends, increase customer retention rates and reduce costs.
Is Customer Service Outsourcing the Same as Offshore Customer Service?
No! Although these terms are often considered interchangeable, they are actually very different. You can have in-house offshore operations and outsourced onshore partnerships.

Fundamentally, customer service outsourcing is about delegating business functions in order to streamline internal operations and take advantage of specialisation and economies of scale.
What Should You Look For in a Customer Service Outsourcing Provider?
Scalability, flexibility, cost-efficiency and high-quality agents.
Odondo has been recognised by DesignRush as one of their Top Call Center Companies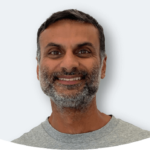 Aamir Baloch
Aamir is one of the Co-Founders at Odondo, where he obsesses over the details to deliver a strong and compelling proposition for each of his clients.
Prior to Odondo, he was CTO at one of the UK's largest price comparison websites, with contact centres in the UK and India. In his spare time, he loves reading, politics, tennis, and playing the piano (badly).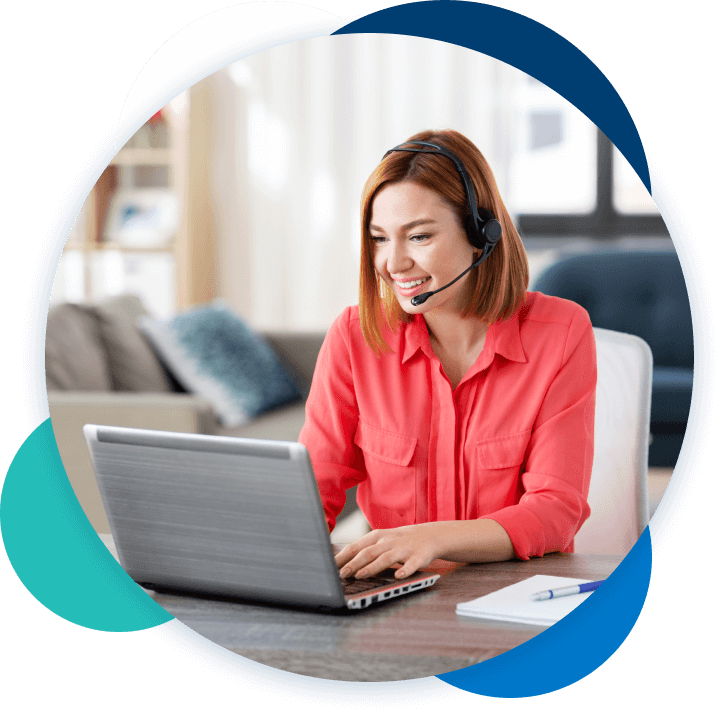 Start improving your customer experience today!