Overflow call answering services are transformative. When you're experiencing a deluge of incoming calls, it can be a struggle to stay afloat. But – regardless of the source of your high call volume – that interest will always be an opportunity.
The problem is having a team in place to respond without investing in in-house resources that you don't need year-round.
That's exactly what the right overflow call answering service can efficiently deliver.
Here, we're going to walk you through what to look for in an overflow call answering service to get the outcome you need.
Call overflow answering services have to be flexible to be valuable
The whole point in investing in overflow capabilities is flexible access to additional resources. That means:
How many callers you require to meet your demand at any time
When you want them to work
Where they call from
If you don't have flexibility, you might as well hire additional in-house staff. When finding a partner, you need to look beyond base-line cost estimates and ask yourself:
How am I being charged? True overflow capacity charges you for the time you are using. If you have known base-line overflow requirements, it might make sense to lock yourself into a limited contract. But you won't get the on-demand resources you need in a cost-effective way if you can't flexibly scale up access to agents.
Can I easily increase my access to agents? A key benefit of a pay-as-you-use model is that it allows you to access a pool of agents as you need them. However, you need to make sure that your billing flexibility actually aligns with a plan to onboard and access as many agents as you need at any time.
Is it 24/7? Picking a provider who can support you with 24/7/365 customer support overflow is vital for companies who want to guarantee that someone will always be available to give customers access to the knowledge and services they need.
Your specific requirements matter. For example, we know that almost 40% of eCommerce seasonal sales are returned during peak season.1 Your sales record can give you a basis for future planning, but don't forget that something like an unexpected supply chain crisis can escalate into a customer service crisis. A good overflow call answering service should help you plan for success and react quickly to incidents.
Overflow call answering services have to maintain quality
There is no room for a drop in quality between your in-house customer support team and those you outsource. 50% of consumers are willing to switch to a competitor after one bad customer service experience.2 So, just think about how many prospective customers you will lose if they struggle to get questions answered.
When looking for an overflow call answering service, you need to investigate:
Agent experience: Experience is important to success. Agents with longer track records, higher average age, backgrounds specific to your industry and more can all deliver better outcomes. Talk to your provider about their ability to align you with the right people, and make sure they can provide specific answers. Overflow call answering services that adopt a work-from-home policy have been shown to attract and retain the best talent, with WFH now the preferred option for 70% of employees.3
Training agents: In order for you to rely on your agents to provide the quality you need, your partner needs to facilitate a smooth onboarding process for your agents. Ideally, this will look a lot like the training you put your own team through, including your tech stack and tone of voice. You should look for a partner who understands this. Check out this Hyperice case study to see how this can work well.
Agent locations: Outsourcing does not need to mean offshoring, despite its competitiveness when it comes to customer service outsourcing pricing. Established call service providers can offer access to a wealth of agents who are seeking remote work opportunities. An ability to connect callers with onshore agents grants you a competitive advantage. 65% of British people report that they find non-British accents hard to understand.4 A mutually flexible agreement that allows you to call on onshore overflow capacity at moments of peak interest is an ideal outcome.
Whatever stage they're at on their journey with you, from first contact to post-sales, it's critical that any customer interaction is consistently high quality. The best providers will connect callers to your representatives distributed throughout their home region, ideally providing capacity to deal with omnichannel enquiries – meaning that everything incoming, from calls to online chat, gets reliably responded to.
You need a partner that can work with your in-house team
Your overflow call answering service should be a scalable extension of your team, and not thought of as a separate add-on. This comes back to quality, but it's also about effective coordination. Ask your partner how they approach:
Different levels of service: There's a divide between more advanced queries and more basic ones. Your outsourced partner should deal with them all. However, all overflow capabilities are better suited to first-level enquiries, which they need to be able to rapidly and easily escalate to your most experienced in-house staff as and when required.
The platforms you use in-house: When your partners connect your customers to your in-house experts, a smooth transition is essential. Further, you need to ensure quality control and visibility over all calls, not just those answered by your in-house team. The only way this can work is if everyone is using the same CMS and your partner understands the importance of preventing silos.
Channel coordination: The ways in which your customers want to connect with your CS agents are varied, so you need to be flexible in responding to them. Phone support, chatbots, email answering, and more all need to work together as a single solution. 86% of customers expect an agent to have full context over all information they've provided you on a different channel.5
You should think of the process of choosing your overflow call answering service as extending your team's existing strengths, rather than buying a separate service for a particular period of time. Choose a partner with the proven ability to build a hybrid and scalable system that integrates with what you have already.
You can increase your flexibility with the right partner
Overflow call answering services allow you to grow in the long term, by providing immediate scalability, excellent customer service, and an understanding of what your customers need from you – but only if you pick the right partner.
You need an experienced partner who understands the importance of managing quality, training and onboarding, and who has a track record of providing pay-as-you-use support for organisations like yours.
We built Odondo to provide a responsive contact centre with omnichannel capabilities. We can connect you with the best overflow agents for your business, as and when you need them. To discover how, get your customer service outsourcing quote today.
1 How to prepare your distribution centre for e-commerce peak seasons – BEUMER Group
2 31 customer service statistics you need to know | Zendesk
3 Survey Reveals Majority of W31 customer service statistics you need to knoworkers Would Rather Work from Home | EHS Today
4 Businesses to Focus on Brand Voice as Consumers Reject Regional Accents – Chief Executive Officer
5 https://www.gladly.com/reports/2020-customer-expectations-report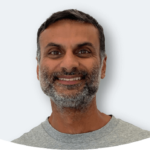 Aamir Baloch
Aamir is one of the Co-Founders at Odondo, where he obsesses over the details to deliver a strong and compelling proposition for each of his clients.
Prior to Odondo, he was CTO at one of the UK's largest price comparison websites, with contact centres in the UK and India. In his spare time, he loves reading, politics, tennis, and playing the piano (badly).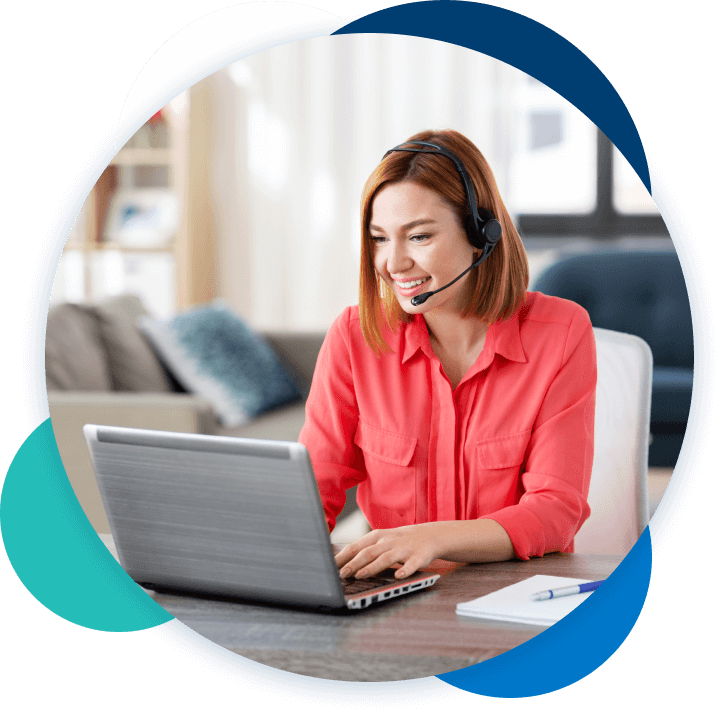 Start improving your customer experience today!