Today, customer service is continuing to play a crucial role in business growth. It has become a differentiating element with a direct impact on business outcomes. Up to 78% of customers will change their buying decisions depending on the quality of your customer experience.
As this realisation continues to be explosive and impactful, brands have found themselves investing heavily in customer support. In 2020, up to 74% of customer experience (CX) leaders expected to increase their budgets. While it's advisable to view this as an investment rather than a cost, it can be costly to maintain in-house CX operations during off-peak seasons.
As such, CX leaders should strive to find the right balance between quality customer service and cost efficiencies. This is possible through:
Embracing on-demand support
Working with high-quality external service providers
Meeting customer expectations at every stage
Today, customers have many expectations: they want personalised experiences and quick responses to their issues. More importantly, they won't stand long wait times. This puts brands under pressure to deliver quality CX without breaking the bank.
Keep on reading to learn how to deliver a cost-effective customer service solution for your business.
Looking for a cost-effective customer service solution that scales with demand? ?
Embrace on-demand support
With the seasonality of customer demands, it's increasingly important for brands to embrace on-demand customer support. Prior to 2020, brands were already investing in remote teams to achieve flexibility and accessibility of customer service. The 2020 health crisis accelerated many customer service trends, this being one of them, as brands raced to respond to the social-distancing rules.
Basically, on-demand support provides access to quality customer service agents whenever the need arises. This means you can tap into remote talent pools to supplement your in-house team or run a full CX function. Consequently, this provides the flexibility to scale your operations up or down, depending on the existing customer service demands.
An efficient way of accessing on-demand support is by working with an outsourced partner like Odondo. The right service provider can make it possible for CX managers to fully outsource their customer service. Such a partnership provides value for businesses that experience seasonal sales — it allows managers to plan accordingly for off-peak and peak seasons to ensure a consistent quality of service all year round.
Suggested reading: eCommerce customer service outsourcing — A breakdown of considerations before choosing a flexible, on-demand outsourcer.
Ensure quality providers
The idea of cutting costs has made most brands opt for offshore services in countries like India and the Philippines. While it's true that their services are cheap, a few issues tend to arise, such as poor CX quality, language barriers, and technological challenges.
Such challenges are counter-productive to any cost-saving benefits of offshore services. After all, quality reductions in customer service ultimately result in your customers turning to your competitors. Up to 92% of customers will stop buying from a business after three poor experiences.
This underscores the importance of working with quality customer service providers. The trick is to outsource an onshore service. Onshore services tend to be significantly higher in terms of quality, as they provide dedicated teams with relevant experience for your project.
Suggested reading: Customer Service Outsourcing Pricing — A guide for 2021 on the different types of Outsourced call center pricing.
At Odondo, we understand the value of quality customer service in today's competitive and dynamic business landscape. As such, we strive to deliver on-demand access to quality customer service by:
Onshoring and dedication to quality – We carefully select agents depending on their experience and each client's needs and provide campaign, or brand-specific training to ensure optimal quality.
Distributed call centres – Our Work From Home (WFH) model provides cost-effective access to distributed customer service, with no overheads.
Cost-effective – We don't believe in fixed-term contracts and have a pay-as-you-use model. You only ever pay for the agents that are working, and never for the spare capacity we have ready to go should you want to scale up quickly.
As we've just touched upon, onshore customer services that support distributed models help to cut the cost of poor customer service . You no longer need to rent more office space or worry about building an in-house team, which can get expensive. They provide an efficient way to set up and train your remote agents whenever you need them.
Suggested reading: In-house vs Outsourcing Customer Service — our blog details the differences of each to help you figure out what's better for your business.
Prioritise based on customer expectations
It's easy to address customer issues when you know their expectations, which differ based on individual customer experiences and pre-existing knowledge. The modern customer is even more complicated, thanks to today's connected world and easy access to information.
Customers want multi-channel experiences, proactive service, and personalised interactions. Up to 76% of customers expect brands to know their needs and expectations. Also, 84% of customers want to be treated like a person, not a number.
If you pay attention to such statistics, you can see how customer expectations can be all over the place. Yet, it's still vital for brands to prioritise such expectations and adequately meet them. Bear in mind that customer-centric businesses are 60% more profitable than those that are not. You can achieve this by:
Offering multichannel support: Brands need to offer support via different channels, such as social media, calls, texts, and live chat. This is particularly important since Millennials prefer social media and texts, while Baby Boomers prefer calls. It's all about serving the right audiences with the right type of customer support.
Providing self-service options: Some requests don't need the attention of agents. You can provide chatbots, product manuals, and knowledge bases to help with such queries, allowing you to free resources for more complicated issues.
Delivering a responsive service: Customers don't like waiting for long to get a response or get connected to an agent. For example, 66% of millennials expect real-time responses from business — make sure your service is responsive.
Brands need to anticipate their customer needs and optimise their processes to deliver timely and consistent solutions. This is possible by understanding your customer demographics, such as age, location, education, gender, job role, marital status, etc. This kind of information makes it simple to segment customers for personalised customer experiences.
Even as you strive to deliver quality customer services, it's vital to note that nothing replaces human customer service. At the end of the day, most customers will prefer calling to get fast responses to urgent issues. As such, it's vital to provide quality and consistent phone support. Be sure to work with skilled, professional, and empathetic agents to provide great customer experiences.
Building valuable outcomes for customers and business
While cost is an important factor in running any business, you shouldn't sacrifice customer service to attain your profit goals. Today, customer service is the new battlefront for business success and growth — it provides a competitive edge for customer-centric businesses.
If you truly want to cut costs, then it's best to outsource to an onshore customer service partner, as retention will always be a more cost-effective strategy. When it comes to onshoring, Odondo makes an ideal partner for a variety of reasons. We believe that the traditional customer service model is broken. For that reason, we have re-imagined and re-invented customer service to provide a cost-effective solution that supports business growth. We offer:
A pay-as-you-use model – You only pay for what you use, meaning you're not tied to any fixed-term contracts. This gives you the flexibility of scaling up or down, whilst saving you money.
High-quality agents – Our WFH model attracts agents with industry-specific knowledge and language skills for a seamless omnichannel experience. We will match relevant agent experience to each client's requirements.
Customised training – We strive to adapt to any client's needs, depending on the requirements of their campaigns. We work with your team to ensure your selected agents are fully trained to complete your project.
Distributed support – Our WFH model saves you the cost of running a typical customer service department. Customer query volumes are usually inconsistent, and a distributed model provides the flexibility of adapting to changes in demand and means you don't have to commit to unnecessary costs.
In your quest to deliver the best experiences, bear in mind that you could achieve the same results or even better when you work with outsourced partners. Plus, outsourcing lets you free up resources and invest them in other areas of your business to support growth. So, consider making outsourced services part of your customer service strategy to reduce your CX management costs. If you need help, be sure to contact us today. We'll be more than happy to support your goals.
Bobby Devins
Bobby spent 11 years as an Investment Banker before going on to co-found his own e-commerce start-up, where Customer Service was one of the core functions that fell under his remit.
He has spent the past 9 years in and around the start-up space, most recently co-founding Odondo with the aim of reimagining the delivery of Customer Service. Bobby has pursued a very traditional career path for someone who ultimately aspires to be a hardcore gangsta rapper.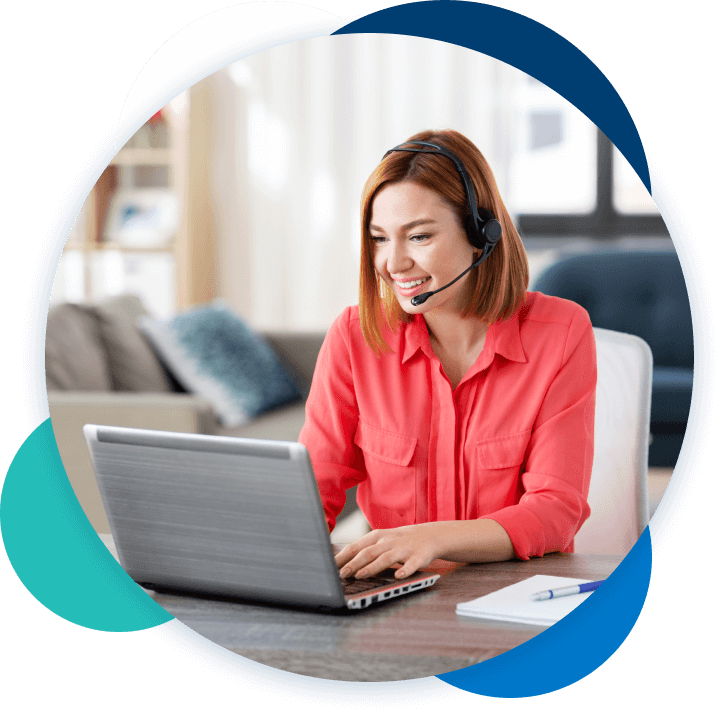 Start improving your customer experience today!