The stakes for a successful customer onboarding are high. Which is why anyone representing you needs to give the right impression.
Getting customer support right is vital for maintaining long term customer relationships and for turning customer churn into customer loyalty. Research shows that over 50% of customers will take action after one bad CS experience: from telling family and friends, to never using the company again.1
On the other hand, 77% of customers view good customer support as critical for loyalty and future business.2
Companies often bring in outsourced customer service solutions to save costs. While bringing in well-trained agents will help with that, they can do so much more. Our experience shows that getting it right can actually support your business growth.
Here, we will look at the 5 tips we've embraced at Odondo to make customer support onboarding work, and walk you through how we deployed them with Arbor Education.
Suggested reading: Our report on The State of Customer Service will help you understand the major options to choose from when it comes to considering an outsourcing partner.
Tip 1: Keep it scalable
Your customer service capacity needs to match demand. If it doesn't, you're either not answering customers, or you're spending money on resources that you're not using.
This means that your outsourcing partner has to allow you to change how many agents you have working with you throughout the course of your contract – scaling up and down to match demand. A high quality flexible partner provides specialised, well-trained agents ready to go whenever call overflow services are needed.
It's helpful, when possible, if you can anticipate likely pinch points for your call centre agents. For example, if you need additional eCommerce support agents, the peak moments for your business are probably mapped out months in advance.
But this isn't always the case. Dealing with a customer service crisis or navigating an external event impacting your industry can lead to dramatic increases in call volumes.
The solution is to always stay ready. Through partnering with a customer support provider who trains additional callers right from the start of your collaboration, you can then add callers to your team as soon as you need them. That's real-time responsiveness.
How it works in practice
Odondo provides customer support services for Arbor Education, who provide MIS (management information services) systems to over 4,000 educational institutions across the UK.
Arbor have a well-established pinch point: the start of the academic year. They needed customer support agents capable of resolving a high volume of queries relating to their MIS, and they knew this in advance. This helped us to recruit and train a pool of experienced agents, providing Arbor with key callers when they needed them most.
We trained additional agents, as part of our initial agreement, to be ready to deploy. They were able to join the team when required for the next expansion point – Arbor's introduction of their MIS Scholarpack for primary schools.
"Odondo were able to quickly source, train and deploy high-quality agents, specific to our needs, who could go beyond traditional customer support. Because of that, we were able to successfully onboard new schools and grow our business" – Arbor Education
Tip 2: Provide self-service options
There are a range of contact points along the customer journey, including:
Phone calls
Live chat
Social media
Webform submissions
Email
75% of your customers expect consistency across all of these channels.3 An easy, cost-efficient way of ensuring this is by creating a bank of responses, which customers can access without speaking directly to agents. These 'self-service' options reduce the calls and tickets your agents need to deal with – meaning fewer agents. They can include:
Automated webchat
Password reset tools
Onboarding documents hosted on product pages for your most complex products
Knowledge bases, such as FAQ pages, or drop-down Q&A sections within your pages
These solutions can feel impersonal, leading to a temptation to remove them from customer view. But research shows that customers actually prefer knowledge bases over all other self-service channels, with answers accessible without them having to expend any effort to actually contact you.4 Which means that you should make them easy to find and use, freeing up your agents' time. That way, self-service becomes the most efficient customer service tool for both you and your customers.
How it works in practice
At Arbor, they added chat support to their website to enable effective signposting to appropriate knowledge. Through connecting site visitors with the answers they need automatically, they freed up customer support agents for the most complicated enquiries.
Automated responses are fantastic time-savers, but they also need to allow your customers to raise issues with the right people when a self-service response is insufficient.
Suggested reading: Delve into exactly how customer expectations shift across platforms, with our exploration of the Different Types of Customer Service: And When They Matter Most.
Tip 3: Turn your agents into experts before they start
Self-service options are helpful for addressing and resolving common questions. But there are always going to be cases where having a person on the other end of the phone will be better – especially if that's what your customers will be looking for.
We know that customers – especially older people – prefer to use the phone to get in touch.5 93% of customers engaging support agents will do so by calling at some stage.6 The call can come at the point of conversion, or to resolve a product enquiry. Whatever the question, your customer support agents need to be experts as soon as they pick up their first call.
Your partner should make sure that your customer support onboarding involves connecting your existing and experienced support team with your new agents. A great partner will oversee that connection – and reduce the need for your experts to remain involved in the process, managing it going forward, and saving your people time.
Industry awareness is also a key part of the knowledge transfer here. Your service provider needs to understand what your customer will expect your agent to know when they start. This is why we train a pool of agents in advance, including taking them through any accreditation process required by our customers.
How it works in practice
The agents we connected with Arbor's customers were all trained in Arbor's MIS, which involved taking the same exams Arbor require their in-house agents to pass. We recognised that Arbor's existing agents were the best experts to support with passing on their key messaging to their new, distributed team – and so we involved them throughout the onboarding process. This involved more people in the room at the start, but in the long term, meant we had the expertise to manage training in a lean way moving forward.
Suggested reading: Find out how Odondo can get you set up in as little as 48 hours.
Tip 4: Know your customer: reduce the load on your team
Inbound calls commonly require businesses to deal with sensitive information.
This might mean carrying out fairly routine Know Your Customer (KYC) checks, often in the form of ID verification and address checks.
Or, they could involve handling secure and sensitive documents. Doing this in-house might be preferred, because you then have oversight of the connections involved, and can be assured of their resilience.
But if you can procure a partner you can trust to field simple enquiries round the clock, you can reduce the load on your internal team. Distributed call centres help with this. Using agents situated outside of a physical call centre means you can leverage the increased flexibility that comes with working from home.
An excellent customer support partner can also provide omnichannel support, with calls, live chat, emails and web form submissions all connected to a central customer relationship management (CRM) database. One you can see. They'll also train your agents to handle personal and confidential information in a way that inspires confidence in your customers.
If your partner has a track record of success in dealing with confidential information, your experienced in-house customer success team can be freed up to focus on sales or any other work you need them to be getting on with.
How it works in practice
A key function of the Arbor customer service team was ensuring schools, and their data managers, could run reports. The process required working round-the-clock with sensitive student data. Our strategy for supporting Arbor's growth involved promoting self-service solutions to routine enquiries, so that agents were available to deal with the more complex calls and documentation in the depth they required.
Suggested reading: Find out how Odondo's customer onboarding services can make your company's workflow more efficient.
Tip 5: Guarantee round-the-clock support
The main reason we consider outsourcing to be the best customer service model is that it allows you to flexibly access quality.
We've discussed how scalability and self-service enable you to respond flexibly to demand, and the importance of focusing your agents' attention on the most complex questions. But you also need to be looking for a customer support partner that can provide 24/7 support.
You can achieve this with the consistent quality provided by a specialist onshore call support partner. The remote working revolution has increased the availability of experienced, skilled callers in the UK, with agents now able to control their own working hours, including those who are retired, have disabilities, and are working at home with families. Partner with a provider that can leverage the newly flexible workforce.
How it works in practice
At the start of the school year, our client Arbor had a large quantity of calls related to the intricacies of service features.
24/7 is impossible with the traditional call centre, but we could provide them continual support around their pinch points, thanks to our large pool of onshore distributed agents.
Choose an experienced partner for the smoothest support onboarding
Excellent customer support means scalability, so that you have exactly the resources you need to match your incoming contact volume, in real-time. And no more than that.
To successfully scale your support, your expertise needs to be translated through your agents, and owned by your partners.
Choose an experienced provider who has demonstrated that they can facilitate growth, and improve your customer experience as they do it.
To find out how we'd do this for your business, get your customer service outsourcing quote today.
1 7 Examples of Bad Customer Service Experience (And How to Fix Them)
2 31 customer service statistics you need to know
4 Customer Service Trends: How Operations Become… | Forrester
5 Different Types of Customer Service: And When They Matter Most
6 107 Customer Service Statistics and Facts You Shouldn't Ignore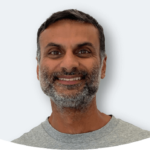 Aamir Baloch
Aamir is one of the Co-Founders at Odondo, where he obsesses over the details to deliver a strong and compelling proposition for each of his clients.
Prior to Odondo, he was CTO at one of the UK's largest price comparison websites, with contact centres in the UK and India. In his spare time, he loves reading, politics, tennis, and playing the piano (badly).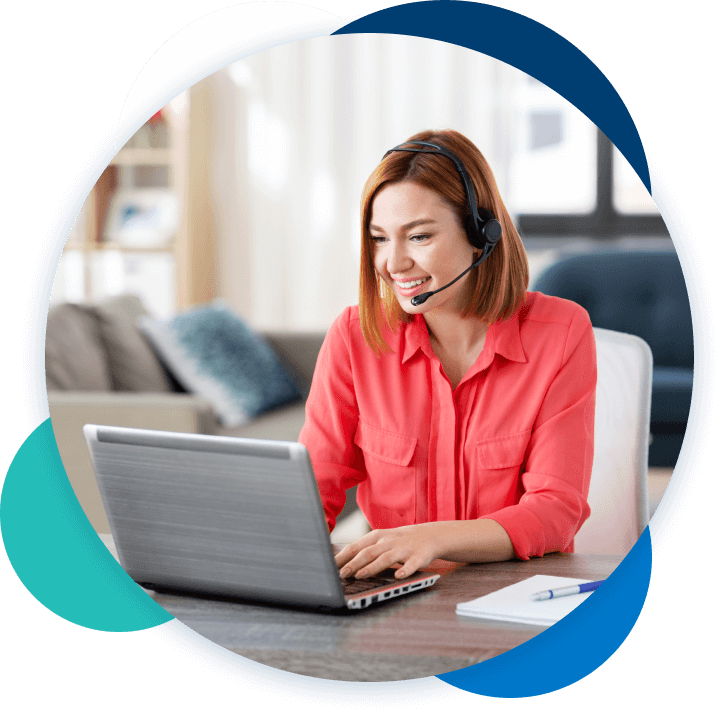 Start improving your customer experience today!