Quality customer service is both expected and a competitive differentiator. Of surveyed consumers, 91% would refuse to do business with a brand again because of a bad customer service experience. Yet 86% of UK consumers "expect good" and wouldn't pay "more" to get it.
Brands need cost-effective ways to implement customer service outcomes without negatively impacting pricing. That means prioritising the right channels and aligning your resources with customer priorities.
Whether or not you are building a CS function, or want to reform an existing system, this article will help you analyse your business and customers in order to reach the right conclusion. Let's get started.
Suggested reading: For an in-depth guide to exceeding consumer expectations through customer service, check out our post on eCommerce customer service outsourcing.
Step 1: Address your customers
You have to start by understanding what your customers want and need. You can do this in three different ways:
1. Analyse your product/service



Then make informed decisions about what kind of support will most likely be needed. Ask questions like:
What volume of customer service calls do you expect?

How frequently have customer service responses escalated from automated to in-person support?
Does your need for customer support fluctuate regularly? How often/how much?
Do you need to provide technical support?

Is 24-7 support essential or a 'nice to have'?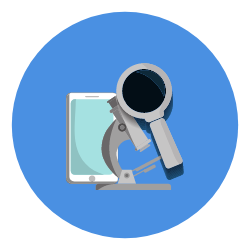 2. Research broad customer trends



Then align your customer service practices to them. Some critical points to note:
71% of customers expect consistent experiences and no repetition — they don't want to talk to multiple agents, they expect consistent answers between agents, and want information provided to a chatbot relayed to an agent who takes over.

59% want personalised experiences, even prioritising being treated individually over the speed of resolution.

Not being able to understand a customer service agent is rated as the most frustrating part of a customer service experience.
3. Survey your current customers



Find out specifically how you can best serve their needs. Consider asking:
What are your top three priorities when seeking customer service?

What is your preferred channel of customer service communication?
What are the primary issues you have needed customer support to resolve?

What does good customer service look like to you?
You can't get more accurate information than speaking directly with your own customers. However, it's always good to benchmark those surveys against wider public opinion.
Click here to talk to an expert about implementing your customer service strategy >>
Step 2: Blueprint your growth trajectory
A successful customer service strategy needs to grow with your business — without creating bottlenecks of redundancies. As we will get to, this is a primary reason to consider strategic partnerships over in-house solutions.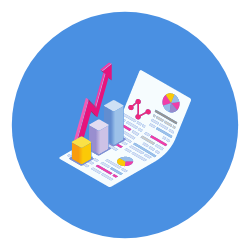 Either way, consider the following:
How scalable is your product?


For example, a self-service SaaS product has a far greater rapid growth potential than a bespoke service — your CS scalability needs to reflect that.

Are you planning international expansion?


International growth not only creates new customers, it can create new language requirements that you will need to accommodate.

Are all of your products and services the same?


Different products and services may need different kinds of support, and your growth trajectory may not evenly include all of them. Make sure to align your type of customer service capabilities accordingly.

How variable is your growth trajectory?


Growth isn't always consistent, and the need for customer service isn't evenly distributed across the lifetime of a customer. Make sure you align your capabilities with these projections.
For large established businesses, reforming your customer service function to match customer demands is a more exact science — you can look at where you are and align outcomes with your customer needs. For smaller businesses, agility and flexibility are key to strategic success.
Step 3: Build an end-to-end customer experience
Customer service doesn't begin and end with reactive problem-solving. The best customer service is the prevention of problems in the first place. Although important, 'customer service' is really only one element of 'customer experience' — and thinking about that end-to-end journey is critical to optimising your customer service outcomes.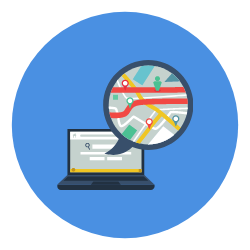 Think about the following:
First contact


Do customers first contact your business through digital channels or in-person conversations? — Either way, make sure that experience is positive, informative and 'frictionless'.

Customer onboarding


Provide new customers with detailed information — both setting the right expectations and allowing customers to resolve minor problems on their own.

FAQ pages


You want to create online resources that allow customers to acquire self-service information on-demand.

Accessibility


Make sure that it's easy to find your customer service contact options.

Quality products and services


The better your product or service, the less likely it is that problems will arise in the first place. This is a great starting place for a customer service strategy.

Proactive outreach


When updating products or services, make sure to reach out to existing customers and provide them with updated information. Similarly, if an issue becomes apparent, make sure you're in a position to proactively resolve that problem for all customers.
Follow up
Check up on serious issues and make sure that they were resolved.
Customers want good outcomes — not good customer service. The more you're able to integrate customer service principles across all aspects of your business, the better the results.
Step 4: Invest in options and talent
Once a problem has occurred, quality customer service comes down to solving problems quickly via the right channel. But there is wide variation regarding the most preferred channel of communication: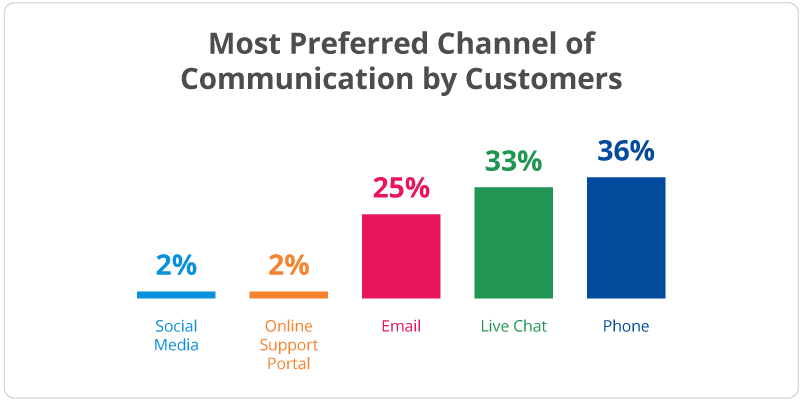 Customers seem evenly divided between preferring phone calls, live chat and email. You need to have all three options easily available. However, it is worth noting that this research pretty decidedly shows that customers prefer access to agents over automated responses. This is supported by other surveys revealing that 98% of customers find interactive voice response (IVR) systems so frustrating that they try to skip them.
With that said, some automated services (e.g. chatbots) can provide immediate feedback and help resolve minor issues while customers are waiting to hear from a representative. Flexibility and options are good. But you should prioritise getting customers in front of high-quality agents as quickly as possible.
Distributed customer support
Accessing enough quality customer service agents is hard. One of the trends in customer service is to watch in 2021 is the end of the traditional call centre.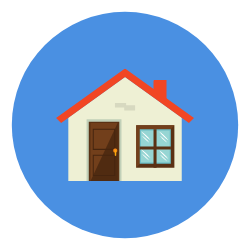 Accelerated by social distancing, but already well underway, digital communication technology has allowed call centre workers to join the distributed workforce — working from home on flexible hours. We strongly believe that this will become the dominant method of supplying customer service and support for three following reasons:
Improved flexibility for workers


Working from home improves quality of life, increasing retention rates and improving the desirability of the position.

Access to better agents


Flexibility widens the type of individuals open to working in customer service — stay at home parents, people with disabilities, retirees, etc. Distributed support centres have a higher average age of employees, more university graduates, and better customer support outcomes.

Reduced overheads


Removing the need to rent office space and support infrastructure reduces the costs of managing a distributed support network. Distributed support centres can pay staff more (again, making it easier to get quality agents), while still keeping costs down.
Building and managing a distributed team takes work and planning. You need to put in place systems to manage, train, and monitor remote staff — and overcome security risks inherent to WFH environments. Strategic partnerships can help you build the right system and/or outsource the entire process. Which brings us to Step 5…
Step 5: Consider the value of outsourcing
When building an in-house customer service team, you effectively have to duplicate the work that outsourced customer service agencies have already done. There are reasons to keep your customer service operation in-house, but outsourcing can get overlooked for the wrong reasons.
Outsourcing vs offshoring
An "offshore call centre" might be what comes to mind when thinking about outsourced customer service. But this isn't the only option, and these terms are not synonymous. Just so we're clear:
Offshoring is the practice of moving business functions to another country. It can be done using outsourced contractors — however, offshoring can also describe in-house operations moved overseas. Generally speaking, offshoring is undertaken to capitalise on lower wages in a foreign country and is accompanied by a decrease in quality.
Outsourcing is the practice of forming strategic partnerships with specialist providers. It can be done either with onshore or offshore partners, and can be motivated by cost, quality, and flexibility.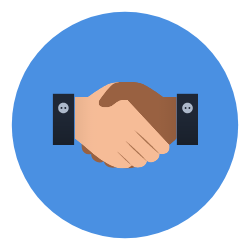 Reasons that outsourcing works
Outsourcing brings flexibility, expertise and options. It allows you to access a full-service, always-on customer service function, without having to actually build and maintain that capability. Instead, you pay for what you need, when you need it.
Fundamentally, outsourcing brings two things to the table that in-house operations cannot:
Economies of scale


Savings are made when you increase the level of production. For example, you may want to provide 24-7 support and access to technically trained agents. However, you may not always need that technical expertise, and very few of your support calls may actually come through in the middle of the night. Outsourced partners can provide you with on-demand access to more niche skills and support — without having to pay for them all of the time.

Specialisation


Expertise is developed through dedication and practice. Outsourced specialists focus on one thing — in this case, customer service. You, on the other hand, need to think about running your actual business. By engaging in partnerships, you can focus on what you do best, and leave your outsourced customer service partner do the same.
You can either fully outsource your customer service, or build a hybrid model in which higher-volume customer service functions are outsourced, while a smaller (and specialised) customer service team is retained in-house.
How to pick a strategic partner
To be entirely honest, we (Odondo) are an outsourced customer service provider. So the easiest way to get started is simple — check out our contact page and get in touch. But there are a few key things to keep in mind when looking for an outsourced customer service partner:
Distributed vs traditional workforce 
As we've already mentioned, we strongly believe in the value of a distributed workforce. If you want access to the best agents at the best price, look for customer service partners who provide their agents with the freedom to work from home.
Onshore vs offshore customer service 
Again, if you want access to the best agents who understand how to communicate with your customers, look for customer service providers that keep their staff onshore.

Contract flexibility


Outsourcing is far more valuable if you simply pay for what you use. Particularly for businesses with variable customer service needs, look for a CS partner willing to let you dial your contract up and down to match monthly/daily demands.

Budget control


Contract flexibility offers the ability to control your budget. Make sure that your ability to dial-up and dial-down services is reflected in billing. For a more in-depth breakdown, why not check out our customer service outsourcing pricing guide?

Options


You want a customer service partner able to supply you with omnichannel support and 24-7 access. Even if you don't want all of those options today, you might want them tomorrow.

Security


Your customer service partners need robust data security procedures in place. Make sure that any partner is willing to walk you through how they will keep your data safe.

A willingness to learn your specifics


The best partners operate as an extension of your business. You want a customer service agency that can learn your company (in-and-out), mirror the language and tone of your customers, and deliver quality outcomes.
Lastly, you want strategic partners who are accountable and transparent. They need to be clear about what they deliver and demonstrate success. Make sure you are provided with straightforward SLAs and regular review periods.
Step 6: Track key CS metrics and KPIs
Success needs to be measured. Whether you build a customer service function in-house or not, it's important to track the right KPIs.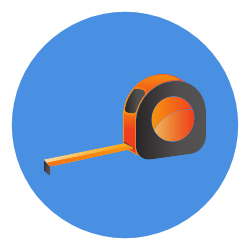 Key metrics worth measuring include:
First response time


33% of customers feel positively about a company simply because of a fast response. Measuring how long it takes to respond to customer enquiries is a solid starting point.
First call resolution
72% of customers state that having to explain their problem more than once is poor customer service. Resolving as many issues as possible on that first call should be a critical goal for your customer service teams.

Average time in queues


Most customers aren't willing to wait more than 2 minutes in a queue, and 13% state that "no hold time is acceptable". The average time spent waiting to speak to a customer service agent is less than 18 seconds — however, this does vary between industries.

Average abandonment rate


The industry average is about 12%, but you should look to do better. An increasing abandonment rate is often an indicator that your average queue time is too long.

Service activities/ticket escalation


You want to be able to measure what types of customer service you are offering, and how customers engage with your support. Fundamentally, you want to be able to answer questions like:
Where do customer service engagements begin (chatbots vs agents)?

What percentage of customer service engagements escalate through multiple channels, and in what order?
Customer satisfaction score (CSAT) and net promoter score (NPS)
Both CSAT and NPS scores are common ways of benchmarking your overall customer service success. In both instances, gathering this data requires surveying your customers and asking them about their experience and likelihood to recommend your brand. Undertaking these surveys should be part of your regular review periods.
Creating systems of accountability
Beyond simple metrics, you need the ability to attribute success and monitor specific actions. Only by being able to look at how specific agents are performing can you really improve your outcomes. Make sure that you monitor calls, get agents to submit reports, and check in regularly on how your teams are performing.
If partnering with an outsourced agency, they will do a lot of this for you. However, you should keep an eye out for transparency. For example, do they provide you with the ability to listen in on logged calls, or look directly at KPI reports? The more information a strategic partner is willing to provide you, the better — even if you only check in on the details occasionally.
In Summary: Customer service is a growth strategy
Customer service isn't simply a box to tick. It's an integral part of a successful customer service model and pervades elements of your business strategy that go beyond reactive customer care. Everything from your products/services to onboarding and website design should have an element of customer service baked-in.
Customers will reward you for good outcomes. 80% of customers will recommend a company after a good customer service experience, and 40% will share that story on social media. If done right, customer service can turn a bad experience into active customer advocacy.
There is a revolution occurring in customer service best practices. A lot of this has been outlined here — a distributed workforce, strategic partnerships and onshore expertise. For more details, check out our free eBook, A New Approach to Customer Service.
Customer service partners will help you perfect the right customer service strategy for your business and flawlessly execute that plan. It's not something you should leave up to chance, and it's an area where details matter. No matter how you build your team, get planning and good luck!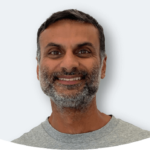 Aamir Baloch
Aamir is one of the Co-Founders at Odondo, where he obsesses over the details to deliver a strong and compelling proposition for each of his clients.
Prior to Odondo, he was CTO at one of the UK's largest price comparison websites, with contact centres in the UK and India. In his spare time, he loves reading, politics, tennis, and playing the piano (badly).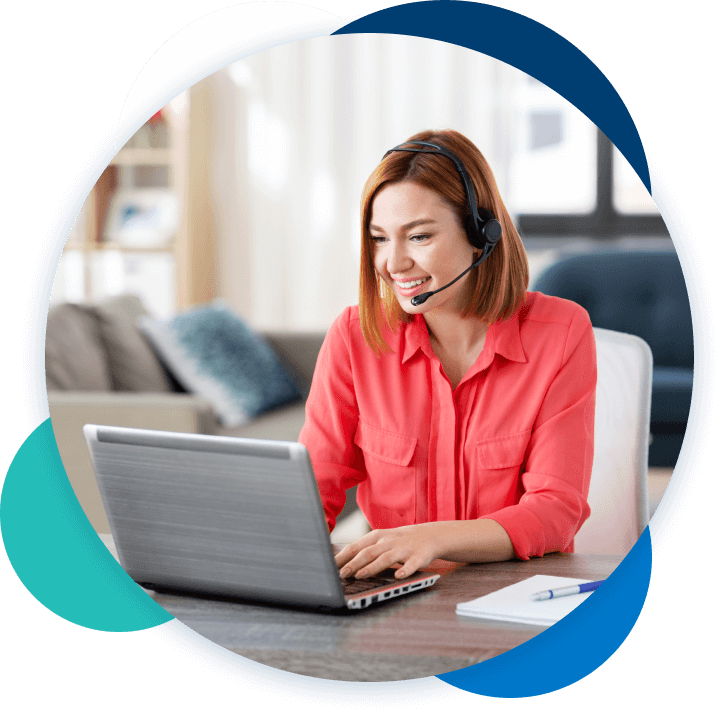 Start improving your customer experience today!