Overflow call management is your ability to deal with call volumes beyond your usual capacity.
In customer service, consistency is key. 75% of customers desire consistency in responses, regardless of the channel they use to communicate with you.1
To remain reliable, your business must be equipped to deal with lurking threats, as well as opportunities on the horizon. The most cost-efficient way to guarantee a no-downtime call handling service, prepared to respond to both high and low call volumes, is to secure a pool of overflow call agents.
If you're interested in overflow call management, you will likely already have some customer service support in your organisation – even if it's just you. The best way to leverage the expertise of your existing customer success team is to add trained agents to your existing service, as and when you need them.
This blog will talk you through how to access the right overflow agents at the right moments, with proof of how they've supported the growth of our clients in the past.
Dealing with a customer service crisis
In a customer service crisis, you need to be able to add capacity. Fast.
When unpredictable circumstances impact your service delivery – from technology failures to supply chain disruption – your call volumes can escalate rapidly. This can result in 'overflow calls' – incoming contact that you can't answer, because you don't have enough available call handlers.
78% of customers will forgive a mistake and will continue doing business with you – but that's if they can get through to you.2 Is your call centre equipped to deal with a sudden doubling of the volume of calls? And are your handlers trained in dealing with difficult calls in a sensitive way?
When a deluge of calls comes in, you need three things in place in your contact centre:
Clear and consistent messaging
Agents who are experienced in responding sensitively
A central overview of everything going on across the board
Were you to have this capacity spare in your call centre at all times, you would be wasting money and resources in off-peak periods. This is where the agility of the distributed call centre comes in handy.
Rather than having a call centre in-house full of callers who are usually underutilised, a distributed model means your contact agents work remotely. And because of the flexibility this offers your agents, you are able to access experienced callers, attracted by the possibility of working from home at times that suit them.
If you had to bring these people into an office and train them up as full-time employees, their cost effectiveness would fall, as would the attraction of the role to them. Fortunately, customer service partners who specialise in training overflow callers for you can manage the recruitment, training and even the offboarding aspects of distributed caller management for you. In as little as 48 hours.
Further reading: If this is something you're experiencing, consult our full guide, 6 Steps for Dealing with a Customer Service Crisis.
Navigating unexpected external events
External events can create both significant disruption, and new opportunities, for your business.
The most obvious example is the COVID-19 pandemic. But unexpected customer service demand can also arise from regional events, such as natural disasters, and changes in your sector, such as new industry regulations.
It's really important to have risk management plans in place. Something stored centrally, and easy for your telephone answering team to access. The best customer service model involves having these ready to roll, if you want to be able to respond in a way that reflects your organisational values, and retains the customers you have relationships with. When you onboard overflow agents, having these plans in place means that your customer service outsourcing provider can get them up to speed, whatever you're responding to.
Successful overflow call management means not just answering every call in a crisis – it means being able to quickly share a thorough plan, using a responsible service provider as your conduit.
Further reading: Read our eBook The State of Customer Service to find out how customer service teams responded to the opportunities and challenges presented by the COVID-19 pandemic, using distributed call centres to turn unprecedented customer hold times into fresh growth.
Coping with increased demand and new products
One business that positioned itself well for growth during the pandemic was Cotswold Company.
They experienced a rapid increase in furniture sales in the early stages of the pandemic, which meant they had to handle call volumes far higher than any they'd previously experienced, or anticipated.
Cotswold Co brought in Odondo, to help them quickly scale up to meet new demand for pre-sales support, delivery and fulfilment queries, and returns.
As Tom Evans, Cotswolds Co's Head of Customer Experience and Contact Centre, recalls, "We didn't know if this surge in sales would last. We didn't want to build an in-house team, or lock ourselves into a 12-month contract."
Odondo's ability to quickly scale up or down overflow provision for Cotswold meant they didn't need to pay for callers they weren't using, and they didn't have to navigate ending relationships with full-time direct employees.
The core team of four agents was scaled up to a peak of 38, before being reduced in size – demonstrating how great overflow call management gives you the agility needed to remain efficient, no matter how your products are performing.
Anticipating pinch points
Keeping up with your customers doesn't have to mean starting on the back foot.
A proactive approach to matching your customers' needs will benefit significantly from leveraging the modern pool of home workers – with the latest ONS statistics reporting at least some degree of hybridity being the norm for 44% of UK workers.3
Retail and eCommerce businesses are well aware of seasonal pinch points, and can benefit from researching customer service outsourcing pricing well in advance of events like Black Friday.
In education, Odondo supported Arbor Education with the expansion of their school data management system, with anticipated increased volume around the start of the academic year. We were able to train up agents in advance of an influx of detailed requests from school data managers, with time in advance to train and certify our overflow agents, using the same examination materials that Arbor's in-house agents used.
Given the ease with which you can adjust your overflow call answering capacity, it's never too early to establish a relationship with your preferred partner.
Further reading: Delve into how Odondo agents facilitated the successful launch of Arbor's ScholarPack in our Arbor case study.
Get the right overflow call management for all seasons
Odondo enables reliability in both unexpected and anticipated moments by providing additional bolt-on capacity.
We use experienced call agents – outsourced, but not offshore – to make sure every call gets answered well, and you retain an overview of all your messaging across all your channels.
To find out how Odondo's overflow call management can be ready to support you in all stages of your business, contact us to get a quote.
1 107 Customer Service Statistics and Facts You Shouldn't Ignore
2 40 Customer Service Stats to Know in 2022
3 Characteristics of homeworkers, Great Britain: September 2022 to January 2023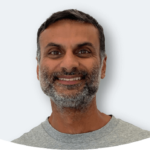 Aamir Baloch
Aamir is one of the Co-Founders at Odondo, where he obsesses over the details to deliver a strong and compelling proposition for each of his clients.
Prior to Odondo, he was CTO at one of the UK's largest price comparison websites, with contact centres in the UK and India. In his spare time, he loves reading, politics, tennis, and playing the piano (badly).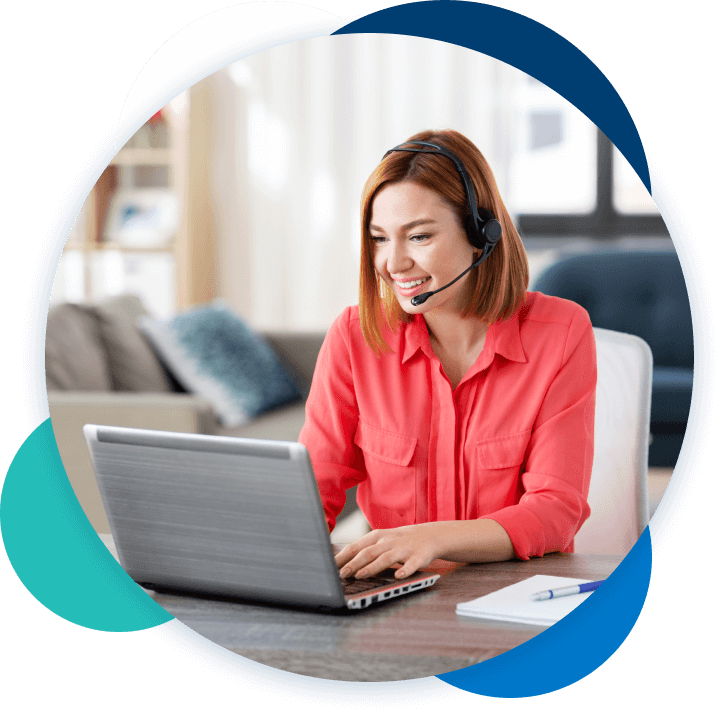 Start improving your customer experience today!