You know customer experience is a crucial part of customer retention. Yet you might not know how to do it in a way that differentiates you. Now more than ever, a differentiated customer experience strategy can mean the difference between a thriving business with happy customers and a struggling business constantly battling with customer loyalty.
The good thing is that you don't have to invest in an in-house customer service function to get consistently positive results. Solutions like Odondo's help you outsource the customer service experience without having to sacrifice quality. It's all in the six fundamental pillars you can rely on— much like we do— to deliver specialised quality.
Pillar #1: Devise a customer experience goal
Bad customer experience management leads to billions in collective losses every year. What's more, 66% of B2B and 52% of B2C customers stopped buying after a single bad customer service interaction. Detrimental outcomes like these can be mitigated by taking the first step of devising a goal that's reached through a solid customer experience strategy.
In other words, you need to have a metric to measure your performance by. For instance, are you looking for strategies to improve customer satisfaction? Increase customer retention? Or maybe you're primarily trying to drive customer acquisition.
Devising a customer experience goal can largely be determined by where you're currently falling behind or which area you're receiving the most negative customer feedback in. Before devising an effective customer goal, you first need to listen to and understand the needs of your customers — let's take a look at how you can do that now…
Pillar #2: Listen to and understand your customers
When you get buy-in, customers are paying for the whole experience, not just a singular product. Listening to and understanding your customers ultimately lets you catch on to the pain points they're experiencing, which might not always match up with what you were originally trying to address.
Reviews: Considering feedback through reviews can be one of the ways you can uncover how your brand is perceived.
Surveys: They can give you a glimpse into invaluable positive and negative feedback from your existing customer base.
Social media: It can help uncover real-time customer sentiments that you might not be aware of.
At the crossroads of all these data points, you'll be able to create more accurate buyer personas. In short, the more you familiarise yourself with your customers, the more data-informed your experience strategy will be.
Pillar #3: Make things simple and seamless
It's no secret that customers love simplicity. The less they have to do to get what they want, the better and more satisfying the overall experience becomes. It's all about making the journey from the first customer touch point and beyond as seamless as possible.
Thankfully, there's no shortage of ways to capitalise on simplicity. You can:
Make information readily available: If customers have to work to find information they might give up and go elsewhere.
Streamline the checkout process: The less clicks or repeated basketing a customer has to get through to finalise their purchase the better. This is how to reduce customer churn.
Reduce wait times: Waiting breeds impatience, and impatience breeds looking for better alternatives. The result is decreased customer loyalty.
Use informed agents: If your agents can't answer questions effectively and quickly, it lets your customers down. They're expecting your agents to know the answer to their most pressing concerns.
Pro tip: To deploy simplicity seamlessly you need access to flexibility, which is where Odondo shines regardless of whether you primarily take care of the customer experience through the phone or through chat support. Odondo works with high-quality agents that are specially trained to emulate your brand in a way that only generates positive customer experiences. We'll even let you create a customised package that only includes access to the customer service agents you need and none of the ones you don't. Learn about Odondo pricing here.  
Pillar #4: Use the technology at your disposal
Technology and an improved customer experience strategy go hand in hand. If your competitors are working to improve their technology, you can't afford to falter in this area and lag behind.
It can pay off to stay up to date with the tech required to improve your website or mobile experience. Although, it's equally important to invest in up-to-date technology that improves your customer service strategy.
Adopting new technologies almost always means the simultaneous adoption of better processes. For Odondo, that comes in the form of offering pay-as-you-go access to customer service agents.
Pillar #5: Make it personal
With the advancement of technology comes the in-built customer expectation of a more personalised experience. Making things personal is one of the best ways to strengthen the trusting bond between your brand and your customers while you differentiate yourself by not being just another faceless business.
How can you nurture and implement a more personal customer experience that breeds customer satisfaction? There are plenty of ways to approach brand personalisation, some of them can be as simple as:
Personalised messaging throughout the customer journey
Recommendations based off previous purchases
A live chat support widget that's easily accessible
Working with customer service agents that have industry know-how for more positive and helpful interactions
A lot of what you can do to make the customer experience personal leans on the cost-effective adoption of technology that can help you deploy a more personal customer experience at scale. However, implementing a customer service experience that'll further your personalisation agenda depends on finding the right quality agents to make it a reality.
Pillar #6: Prioritise effective customer service solutions
Now let's get a little more specific and talk about customer service — our favorite way to augment the customer experience. There are steps you can take that, once embodied, transform your customer service strategy from bad or satisfactory to great. These can be things like:
Deploy high quality agents: Customer service outsourcing doesn't have to be synonymous with offshoring — which itself is often associated with lower quality customer service. We utilise an on-shore distributed agent-model that identifies and attracts customer service talent, allowing them to work from home (which in turn, affords access to a wider range of agents that are not able to work in the traditional office-block sense — such as, stay-at-home parents, retirees, those with disabilities)
Offer omnichannel support: Provide your customers with a variety of ways to get in touch with you — from phone to live chat. When you become more accessible to them, they feel more heard, respected and supported through their customer journey — increasing customer satisfaction and retention.
Prioritise scalability: You can't always predict demand, and you also can't afford to not meet demand in seasonal spikes. Deploying an outsourced model (like Odondo's) means you have the freedom and flexibility to scale your function up or down, immediately, to meet demand whenever you need to. So your customers will never miss out on the support they need and you won't have to worry about massive overheads — simply pay for what you use!
The problem might be that you don't have the know-how, the time, or the resources to create this experience in-house. However, Odondo delivers in all three ways — high-quality agents, omnichannel support and scalability & flexibility — without taxing quality.
How? By its distributed customer service approach to service agents and omnichannel support offerings. You can scale up or down to access agents on-demand, which minimises the costs that can come with outsourcing. Our agents learn to communicate like you, whether that's by matching customer demographics, or by providing you with agents of specific technical or industry expertise.
Odondo can be your customer support champion
The customer service experience is the point of contact between you and your customers that cannot be skipped over. But also, it doesn't have to cost you a big chunk of your budget, once you land on a reliable relationship with a provider like Odondo that can work with you to strategically enhance how you manage your customer support needs.
On-shore outsourcing, what Odondo thrives on, is a quality-driven decision to access specialists while reducing costs. Odondo uses a distributed customer experience model, which means our customer support specialists work from home.
Our flexibility reels in better customer service agents who wouldn't traditionally work in a call centre. With the onset of COVID during the last year, our highly flexible decentralised customer service model has only thrived. It goes on to show that improving quality while increasing efficiency is possible as far as the customer experience is concerned.
Get in touch with us to learn more about how you can access the flexibility of our customer service specialists to enhance your customer experience strategy — and get a free quote!
Bobby Devins
Bobby spent 11 years as an Investment Banker before going on to co-found his own e-commerce start-up, where Customer Service was one of the core functions that fell under his remit.
He has spent the past 9 years in and around the start-up space, most recently co-founding Odondo with the aim of reimagining the delivery of Customer Service. Bobby has pursued a very traditional career path for someone who ultimately aspires to be a hardcore gangsta rapper.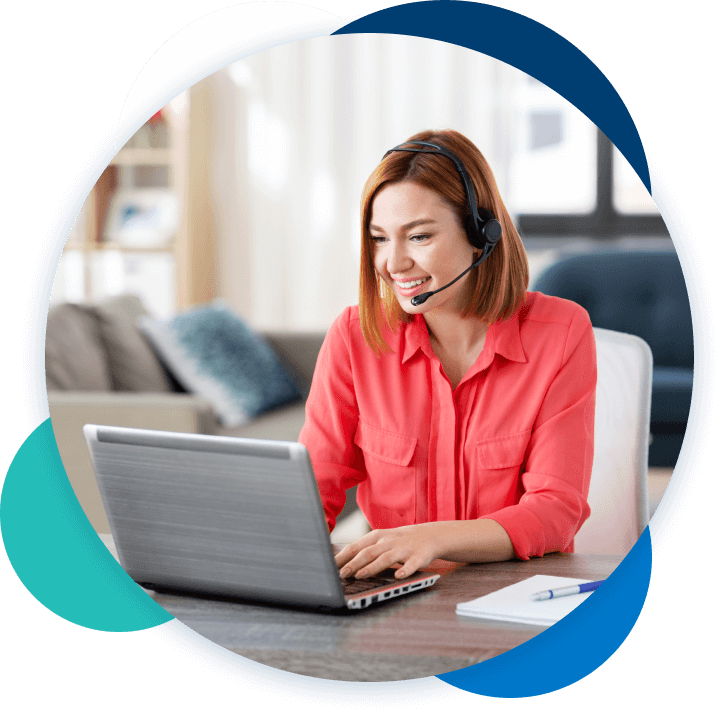 Start improving your customer experience today!