It's no secret that poor customer service costs businesses — about $75 billion annually to be exact.
33% of customers will consider switching to a competitor after just one instance of poor customer service. On the flip side, if a customer's problem is resolved on the first call, only 1% will consider moving to a competitor.1
But how can businesses ensure that they give the latter and not the former? What if one doesn't have the resources to provide the kind of service that reduces customer churn?.
This is where help desk outsourcing comes in.
Call centre and help desk outsourcing has proven to be so effective that spending on outsourced services in the global market has seen huge shifts, from $27.1 billion in 2022 to a projected $55.5 billion by the end of 2029.2
Companies not jumping on the managed help desk train are missing out on a huge opportunity to gain a competitive advantage. In this article, we're going to explain why.
How does outsourcing actually work?
The primary aim of outsourcing is to gain access to a level of functionality that you can't replicate in-house.
However, there are several factors to consider when looking into help desk outsourcing:
Goals: The first step in assessing the need for outsourcing is to analyse your business expectations, objectives and goals. Once you have those clearly defined, you can check them against what customer service outsourcing companies are offering to make sure the service you're buying matches up with them.
Provider alignment: To make sure that a potential outsourcing partner provides the kind of service that fulfils your need, you'll need to spend some time researching their services to find the best fit for your business.
Security: Since you'll almost certainly be allowing a 3rd party to access customer information, you'll also need to take the legal and security risks into account, especially the legal ramifications of potential data security breaches under data security laws such as GDPR.
Brand protection: Customer service outsourcing, in particular, requires that businesses make sure that any external call centre is expressing your brand values and specific tone of voice. The best way to do this is to establish clear brand voice and tone guidelines for the outsourcing partner so that the agent behaves like a member of your team and is embedded in your company values.
Once you've found the outsourcing service that works for you, you need to allow plenty of time in advance for implementation and training, as well as have plans in place to deal with any initial teething problems.
Pro tip: Want to learn more about adopting outsourced customer support? Check out our handy how to outsource customer service guide for more information.
Why would you outsource your customer service?
The most obvious benefit of help desk outsourcing is that it allows you to accept volumes of calls that you otherwise wouldn't be able to field, which decreases queue times for customers.
The benefits don't stop there, however. Compared to in-house facilities, outsourced call centres and help desks are:
Cost-effective: Outsourcing allows you to improve your customer service without the added costs of hiring and training new staff and building out new call centres. It also reduces the administrative and maintenance burden you have to deal with, so your business can boast being a cost-effective customer service function.
Improved resolution time: You can triage simple customer service requests so that your technical in-house agents are available to resolve the more complex issues. By outsourcing you can free up the time of your in-house staff, knowing that your customers are being appropriately taken care of by exceptional frontline support staff from your outsourcing partner.
Improved quality and standardisation of service: Instead of an ad hoc approach to customer service, outsourced call centres provide dedicated agents with an unparalleled capacity to handle any and all frontline support queries. Their expertise and proficiency in customer support can quickly and significantly improve the overall quality of your customer service function.
Scalable to meet demand: As you might expect, companies who provide dedicated customer service outsourcing solutions have access to large and distributed talent pools that can provide a scalable response to rising demand, usually on a 24-hours basis.
Flexible customer service support: An outsourcing partner should support you where you need, and leave you to master what you can on your own — you shouldn't be boxed in by strict plans or premiums. The right partner will work with you to build a solution that suits you, not one that tries to upsell unnecessarily.
What features to look for in your outsourced partner
Choosing the right partner for your needs is vital, and while the specifics will change with each business, there are some common features to look out for:
Do they cover the channels your customers use? Just over half of all consumers, on average, use three to five different communication channels to contact customer service and you need an outsourcing partner who can handle all of those channels.3
Do they offer quality agents? Agent quality is inextricably linked to the quality of your customer service, so establishing that your potential outsourcing partner provides quality agents is paramount. Look up reviews and social media platforms to get an idea of what kind of service you can expect.
Onshore or Offshore outsourcing? Outsourcing doesn't have to mean offshoring., i In fact, many outsourced call centres operate on an onshore distributed model, with many high-quality agents working from their own living rooms! This only widens the pool of talent that your outsourcing service is able to incorporate.
Do they provide flexible solutions? One of the primary advantages of outsourcing is that dedicated call centres have access to a larger talent pool so that they can scale up or down as needed. Ask what their numbers are and how quickly agents can be onboarded and offboarded in the case of an emergency.
A good outsourcing partner should also support you where you need, and leave you to master what you can on your own — you shouldn't be boxed in by strict plans or premiums. Partners should build solutions specific to your needs and business, and shouldn't upsell unnecessarily.
Odondo can help you grow as a business
Help desk outsourcing is essential in 2023 and will continue to be so well into the future.
It is crucial for companies to leverage the benefits discussed in this article so that they can focus on developing their business, rather than focusing on reducing customer churn.
At Odondo, our mission is to offer organisations something more than traditional call centre outsourcing:
On-demand flexibility and scalability made possible by a wide and experienced talent pool.
Agents who can be trained and deployed within 48 hours of request.
Pay-as-you-go contracts that mean you'll never have to pay for unused services.
To find out more about how we can revolutionise your approach to customer services, contact us today!
Odondo has been recognised by DesignRush as one of their Top Call Center Companies
---
188 Call Centre Statistics You Must Read 2020/2021
2Market Size: Just How Big Is the Call Center Industry?
388 Call Center Statistics You Must Read: 2021 Data Analysis & Market Share – Financesonline.com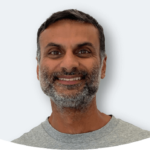 Aamir Baloch
Aamir is one of the Co-Founders at Odondo, where he obsesses over the details to deliver a strong and compelling proposition for each of his clients.
Prior to Odondo, he was CTO at one of the UK's largest price comparison websites, with contact centres in the UK and India. In his spare time, he loves reading, politics, tennis, and playing the piano (badly).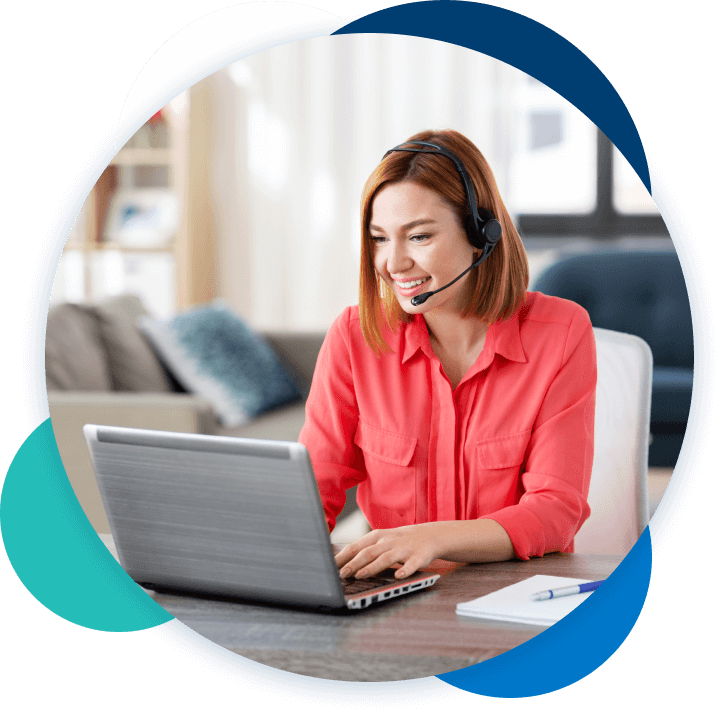 Start improving your customer experience today!