Outsourced customer support services result gaining flexibility, low costs, and quality service. It's also about having the ability to sail smoothly through those seasonal cycles, such as Christmas, and scaling up or down as needed. Embracing agile models is one of the top customer service trends, and outsourcing provides a solution to this.
Up to 70% of businesses consider customer service outsourcing to cut down their costs. Regardless of your reason, it's important to partner with a reliable and professional outsourced customer service provider. You want a partner that you can rely on when you need help most. As such, you should be able to:
Identify the reason for outsourcing
Ensure the provider has experience in your desired channels
Verify that the provider has high-quality agents
Make sure the provider's model supports your needs
In this post, we'll take you through the essential steps of choosing the right provider. Whatever your motivation or company size, this process will definitely make it effortless to find your ideal partner.
Step 1: Establish your motivation for outsourcing
According to Deloitte's 2020 global outsourcing survey, companies consider outsourcing for several reasons, including:
Cost reduction – 70%
Flexibility – 40%
Speed to market – 20%
Access to tools and processes – 15%
Agility – 15%
Apart from the above objectives, companies outsource to improve customer experience, scale, faster, and achieve a competitive advantage.
Outsourcing is a significant decision, so you need to think about it before working with a third-party service. Of course, reasons vary, but make sure you're able to measure the impact of partnering with an outsourced service provider.
For some businesses, outsourcing allows them to handle unpredictable customer requests and call volumes when the in-house customer service function can no longer keep up with demand. They may lack the capacity and budget to scale up as needed.
Your team may also need extra CS agents to handle the increased volumes without making long-term investments, such as new office space, extensive training, and HR costs. Services that connect you with professional agents exist. A good example is Odondo's work-from-home (WFH) model, which provides cost-effective access to high-quality agents, on-demand.
You can use our guide to eCommerce customer service outsourcing for key considerations, but whatever your goals, make them clear and ensure your team understands the long-term benefits of outsourcing. Bear in mind that all you want is happy customers, so be sure to find a provider that can guarantee agents with relevant industry experience, channel flexibility, and quick responses.
Step 2: Ensure the provider covers the channels your customers use
Today, offering multichannel support is a necessity in customer service. You can take your pick: email, phone, live chat, social media, and SMS. Ultimately, you should offer a mix of your customers' preferred channels.
Based on research by TalkDesk, the most preferred channels of communication break down as:
Phone: 36% of customers
Live chat: 33% of customers
Email: 25% of customers
Online support portal: 5% of customers
Social media: 2% of customers
Subsequently, you should find a provider that can deliver the channel flexibility you want for your customers. Phone calls, live chat, and email are the dominant options for customers — 52% of millennials prefer live chat while baby boomers opt for calls when reaching out to CS teams.
A good provider should deliver an optimal experience in different channels. Their agents should be knowledgeable enough to adapt to your needs and create excellent customer experiences across various channels.
Even more importantly, the provider must offer an omnichannel experience. Nine out of ten customers want this experience, particularly when moving between different channels. They don't want to keep repeating themselves whenever they use another medium. The right provider should have tools that connect your preferred channels for easy access to customer data and past conversations.
Bear in mind that 51% of companies use at least eight channels to connect with their customers. The ideal service provider should deliver seamless and consistent experiences across these channels, regardless of the agents customers are interacting with throughout their journey.
Step 3: Check for knowledgeable, accessible agents
While technology is a vital component in delivering quality customer experiences, it's not sufficient alone — customers want to connect with high-quality, professional, and empathetic agents. Ideally, access to high-quality agents is among the top considerations when searching for the right provider.
The provider must guarantee knowledgeable agents who can quickly learn your product to ensure professional customer service. Technology options, such as chatbots and interactive experiences, offer adequate front-line support, but most customers want to talk to human agents. Take note of the following:
With these stats in mind, the importance of working with quality agents can't be overemphasised. Ensure you find a provider that delivers access to trained and experienced agents. It's even better if the provider uses a distributed work model, which provides workplace flexibility to ensure business agility and reduce overheads.
Following the COVID-19 pandemic, CS interactions became more complex, demanding higher-level skill sets to address the evolving customer needs. For example, CallCare, an outsourced call centre, experienced an overwhelming surge in call volume from 300,000 calls a month to one million during the lockdown. It also reported a 37% upsurge in demand during the crisis compared to the same period last year.
Handling such call volumes and demands needs a team of skilled agents to ensure consistent experiences. You need agents that can identify pain points, deliver quick responses, and use technology tools to solve customer problems. The agents should also empathise with customers' situations — empathy should be woven into the fabric of every interaction instead of offering it situationally.
Step 4: Consider offshore vs onshore
While outsourcing offers numerous benefits, it also presents the risk of poor CS experiences, particularly if you choose the wrong provider. This is usually the case when a business outsources offshore. In such cases, businesses are generally attracted to the very low costs in markets like India and the Philippines.
Offshoring also comes with other challenges, such as data security and communication challenges, due to language and cultural barriers and technology differences. While cost is a vital consideration, it's not sensible to sacrifice quality customer service for cost-savings — your customers should be your priority!
Instead, you should choose an onshore outsourced provider to ensure quality. In fact, many companies are bringing back their call centres from offshore to meet their customer demands. Onshoring is associated with best-in-class customer experiences as contact centres invest in automation, analytics, and multichannel tools to improve service delivery.
Pro tip: If you're cost-driven, working with an onshore outsourced provider that offers a distributed work model is even better. You get easy access to quality agents as well as cost efficiency. Check out our guide on customer service outsourcing pricing for a full breakdown of the different customer service types and the pricing.
Step 5: Keep costs manageable with flexibility
Flexibility in customer service means the ability to adjust to different situations without impacting the quality of your CS experiences. On its own, this ability is a differentiating factor — it supports business continuity regardless of any situation.
As such, opting for bespoke, pay-as-you-go models delivers such flexibility for your business. Providers like Odondo can create customised plans that allow you to only pay for what you use, and you can scale up and down as needed. This means your costs are controllable and manageable — you don't need to keep resources that you don't need during off-peak seasons.
For example, WFH models provide flexible engagement with agents — you can deploy agents as quickly as possible when demand surges and you can scale down as the market slows. This is possible without overhead costs, such as rent, utilities, maintenance, and office supplies.
Distributed models also don't lock you in contracts — you only pay for what you use. You can even take a hybrid approach with a provider like Odondo as you can maintain an in-house function while still working alongside outsourced agents. This approach provides the flexibility and quality you want for customer service.
Suggested reading: Our guide to customer service outsourcing pricing is a great place to start to better understand cost considerations.
Step 6: Think about customer service as a growth strategy
Today's customer service goes far beyond everyday interactions. The ever-changing business landscape and consumer behaviours pile pressure on CS functions. Even with the increasing CS demands, your team shouldn't snap — instead, you should refine and redefine your processes to capitalise on alternative models and enabling technologies.
Outsourcing is one of the practical solutions for improving customer experiences. However, it only delivers the right results when you choose the right provider. The provider must offer:
High-quality, knowledgeable and accessible agents
Service flexibility that offers the ability to scale as needed
Budget control for predictable and manageable costs
Your customers are your priority, so you should strive to provide quality customer experiences. Bear in mind that customer-centric businesses are 60% more profitable than those that are not. Also, 96% of customers believe that customer service is vital in determining their loyalty to any brand.
So, it's critical to find a partner that shares your values and goals for customer service when outsourcing. Onshore customer service providers like Odondo can deliver bespoke customer service that your specific business needs, allowing you to focus on growing your business.
Read our free eBook to find out more about adopting 'A New Approach to Customer Service', and understand how to gain quality outcomes today.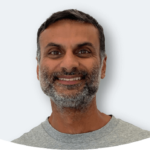 Aamir Baloch
Aamir is one of the Co-Founders at Odondo, where he obsesses over the details to deliver a strong and compelling proposition for each of his clients.
Prior to Odondo, he was CTO at one of the UK's largest price comparison websites, with contact centres in the UK and India. In his spare time, he loves reading, politics, tennis, and playing the piano (badly).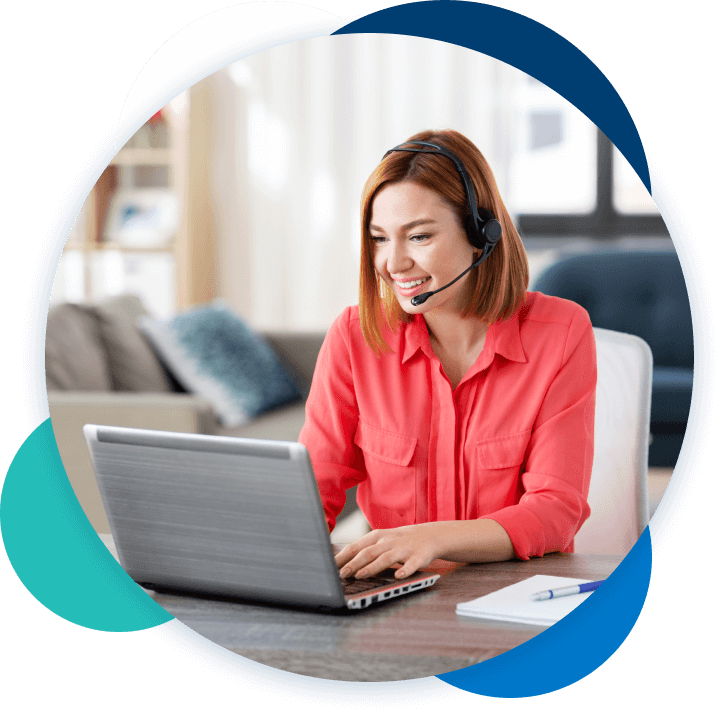 Start improving your customer experience today!