Self-service has been a huge talking point in the customer service world for several years now — and yet, the conversation around it hasn't slowed. The ability to reduce wait times and lessen customer support workloads are some of the main value-adds of self service. But many businesses are still sceptical about incorporating it into their customer service strategies, because of fears like: 
The risk of escalating tech/maintenance costs
The potential loss of customer satisfaction
Harm to brand loyalty
The fact that 61% of consumers still prefer phone calls also highlights a gap between imagined service expectations and genuine customer desires. Overlooking this could lead to inefficient customer service that fails to meet modern expectations — and even requirements.
Here, we'll address these concerns by asking (and answering) the question: do customers prefer self-service? And what does a switch towards self-service-led solutions look like?
---
---
The 'self-service boom'
Customer self-service was an inevitable result of consumers and businesses both going online. Website FAQs are a long-standing online essential. Forums have also been around since the early days of the internet.
Yet, as we enter a so-called 'self-service boom' that sees 67% of customers preferring self-service solutions, the role of these long-standing technologies is changing.
It would be easy to blame globally impactful events like hybrid working and resulting changes in customer behaviour for the current self-service focus. Certainly, the cutbacks of bricks-and-mortar shopping played a large part in bringing self-service solutions to the forefront. But let's look at some of the more specific factors that contributed to the rise of self-service:
Online shopping: Online sales (which now make up as many as 26.5% of overall retail sales) can increase the distance between brands and their consumers. But self-service has helped solve a lot of common

customer service issues in eCommerce

, making seamless deliveries and support possible.
Speed and efficiency: Customers are constantly looking for efficiency when buying from businesses. By removing wait times, self-service solutions provide much-needed speed and smooth service delivery.
Hyper-connectivity: The hyper-connectivity of the modern world means consumers expect immediate answers to their questions. Self-service options like live chat support have been key in seeing that through.
Budgetary restrictions: Global online sales have sent service demand soaring. Using physical support agents alone to address that means stretching budgets. Self-service offers an affordable, scalable alternative to the problem.
Self-service is always going to be used to some extent. However, businesses need to be wary of changing entire models based on a boom that could still just be a passing trend in customer service. 
With that said, should you make the shift? And if so, how much should self-service inform your service strategy?
---
Should you make the shift to self-service?
The solutions and savings possible with self-service vary depending on company size, capacity, sector, and forecasted demand. Deciding whether or not to make this shift requires an in-depth understanding of what self-service offers.
A good starting point would be to consider the broader pros and cons of self-service… let's dive in.
The pros of self-service
The ease that self-service brings to buyers in short time frames is undeniable. 63% of customers under 35 now seek online self-service solutions rather than picking up the phone.
Investing into the extensive knowledge bases necessary for self-service is far more cost-effective than development and training across help centres that no one ends up using. By focusing on self-service efficiency, brands can easily meet consumers on their preferred channels, at a time and speed that suits them.
With self-serving as a habit, it's far easier to harness brand loyalty and increased satisfaction from even simple service offerings.
Last year alone, brands focused on expanding across digital avenues that included:
Chat (47%)
Website access (44%)
Search options (42%)
These broad-reaching self-service focuses make simplified solutions accessible across platforms. And, with a well-formed knowledge base to build from, they couldn't be easier to get right.
The cons of self-service
Some businesses' resistance to self-service isn't without cause. Gaps between the appetite for self-service and satisfaction with current offerings are a particular cause for concern. According to a recent report from CXMToday:
81% of consumers want more self-service options, however…
Only 15% of consumers said they were highly satisfied with the tools provided to them today.
And businesses believe 53% of consumers are very satisfied with their self-service.
Bridging this gap is the main obstacle to self-service's viability. Brands that don't realise such a gap exists are perpetually unable to meet the full scope of customer expectations. This causes untold damage to the user experience, especially in light of key problems with self-service as it stands, including:
Struggling to solve queries: When self-serve knowledge bases are lacking, customers may struggle to answer even simple queries themselves. Even quality self-service solutions often struggle with complex queries, leading to customers feeling unheard.
Downgrading human support: By spending on self-service, businesses inevitably downgrade human support. When support teams are difficult to reach, brands fail to cater to customers who still prefer to speak to someone directly.
Making more work for customers: Consumers seeking service solutions have likely already been inconvenienced. Self-service that requires them to take more steps to solve a problem can increase that inconvenience, downgrading their overall customer experience.
Update requirements: Unlike adaptable human agents, self-service requires regular upgrades and attention. As well as being costly, the time that this takes could lead to inefficient solutions that let customers down in the interim.
---
---
What do customers really prefer?
As we've covered, a lot of customers want self-service solutions. But they specifically want solutions that are personalised, optimised, and flexible to their needs. Addressing this requires finding a balance between self-service and high-quality support by human agents. Outsourcing is the perfect compromise.
Without requiring the upfront spending that's driving companies to self-service in the first place, high-quality outsourcing partners can provide the best of both worlds. That's because the benefits of outsourcing often overlap with the benefits of self-service, including:
Affordability: Pay-as-you-go outsourcing of onshore service support agents is every bit as affordable as self-service.
Faster service: Scalable outsourced service solutions can limit wait call times and simplify customer journeys in ways self-service aims to do but can't always achieve.
On-demand availability: Providing on-demand service makes it possible for you to address the needs of your customers regardless of where they are, and when they have a problem. Otherwise, customers who live overseas/tend to shop late in the day may settle for self-service options.
The experienced handling of service focuses like live chat and automated ticketing also enables outsourced agents to seamlessly oversee transitions from self-service to human-led solutions. This side-by-side approach would be difficult to achieve seamlessly in-house. Yet, it could be the best way to meet consumers where they are.
Suggested reading: Outsourcing is regularly misunderstood. But it's evolved to become a true mainstay in customer service. Read our guide on Customer Service Outsourcing to learn more.
---
---
Develop your customer service capabilities today
Customers want self-service. But modern consumers who still favour personalisation and ease of use require more than fully self-service solutions currently offer. Outsourcing that provides many of the same benefits is the perfect compromise.
Odondo's agile onshore customer service solutions offer a full range of service benefits, including:
Affordable, pay-as-you-go pricing
On-demand customer support
Expertly trained agents that can adapt to your business
Seamlessly scalable, flexible solutions
Our high-quality agents are also well-versed in working with in-house teams. And they can work alongside any existing self-service solutions to meet consumer expectations, while still keeping service simple.
To see how we can supercharge your self-service offerings, get in touch for a no-obligation quote today. 
---
1 Research suggests phone calls preferred for customer service
2 14 stats that make the case for self-service in 2022
3 E-commerce in the UK: statistics & facts
4 How self-service can revolutionise customer satisfaction
5 81% of consumers say they want more self-service options
Bobby Devins
Bobby spent 11 years as an Investment Banker before going on to co-found his own e-commerce start-up, where Customer Service was one of the core functions that fell under his remit.
He has spent the past 9 years in and around the start-up space, most recently co-founding Odondo with the aim of reimagining the delivery of Customer Service. Bobby has pursued a very traditional career path for someone who ultimately aspires to be a hardcore gangsta rapper.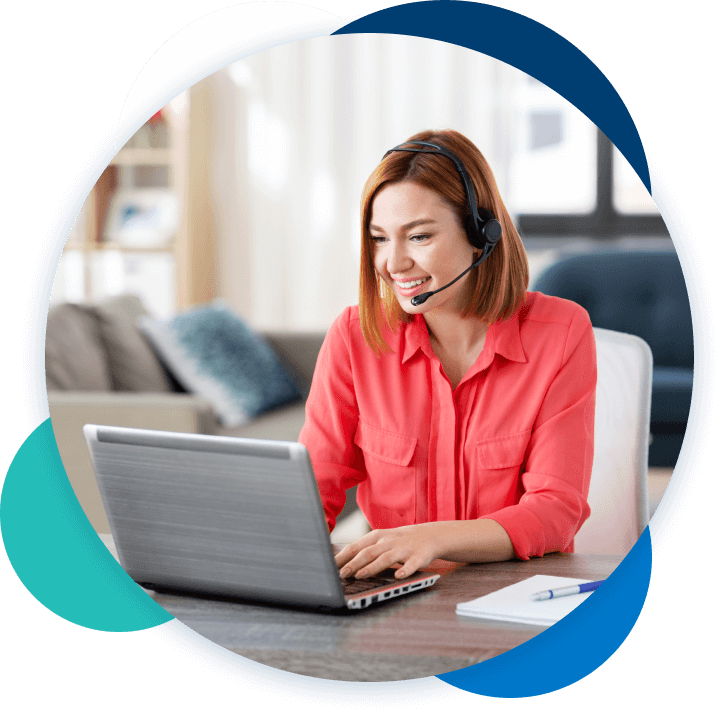 Start improving your customer experience today!