"The greatest danger in times of turbulence is not the turbulence — it is to act with yesterday's logic." — Peter Drucker
COVID-19 changed almost everything. But a lot of those changes are simply the acceleration of trends already underway. When you look at how social distancing has impacted customer service functions, this (broadly) holds true.
But on a more fundamental level, lockdown presented an opportunity to reassess what is working (and what is not), and trial new ways to improve outcomes. One thing that we can recognise is the continued importance of customer service and the opportunity the current situation presents for building deeper relationships with our customers.
Like it or not, our businesses are defined by their customer service:
86% have stopped buying from a brand because of a bad customer service experience

77%

are likely to recommend a company after a positive one.
Within customer service, there has always been the need to balance cost, quality, delivery and flexibility. But technology is providing ways to optimise along multiple parameters at once. We are going to look at four defining trends that will drive a new era in customer service delivery — defined by higher quality and lower cost. A new normal can benefit both customers and businesses. Let's get started.
Trend 1: Distributed customer service
Social distancing has made the traditional call centre a liability. But the practice of gathering together your customer service representatives in a single room was already on the way out. Allowing customer service agents to work-from-home brings a number of significant benefits:
Better agents: People prefer to work-from-home. Telecommuting not only gives you your pick of agents, it lets you hire professionals who might not otherwise work in a call centre. Customer service operations that have taken this approach have representatives with a higher average age, more university graduates and more industry experience.
Lower costs: Removing office overheads reduces costs. The money that was spent on rent of office amenities can be saved or put back into hiring better agents.    
A distributed approach to the call centre also improves flexibility, allowing organisations to more easily match the right agents to specific customers and queries — but we will get back to this.
Why this is important to customers:
To solve a problem, customers want to speak to qualified, real people, no matter which channel the customer chooses. Even if they'd rather talk to that person through a live-chat portal, they still want access to knowledgeable and personable representatives. Distributed customer service (when done right) makes this easier to achieve.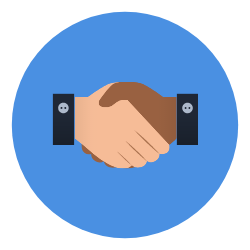 How this is being done:
Businesses are outsourcing to distributed specialists. The question of whether to keep customer service functions in-house or outsourcing them is important. However, the management challenges of distributed teams adds to the benefit of partnering with specialists. Outsourced flexibility also complements the flexibility of WFH policies.    
Mixing and matching the solution. The distributed customer service centre does not have to be adopted "wholesale" to be effective. Some maintain a traditional in-house call centre and grow the operation using a distributed model. Others build particular specialised capabilities within a distributed model while retaining a traditional call centre for more standard services. This "mix and match" approach can also be applied to how businesses approach outsourcing.
Trend 2: Onshore outsourcing
Companies are bringing customer service back onshore. This trend reflects brands' need to take customer service more seriously and not treat it as a simple cost-of-sale. In 2019, the demand for quality customer service and the trend for onshore contact centres was already growing.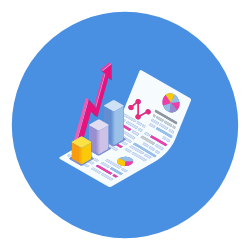 For example:
In the US, an estimated 164 contact centres opened or expanded, creating 58,575 jobs.
In the UK, both BT and Vodafone have been in the news for bringing customer contact centres back to the UK.
While both BT and Vodafone are using internal teams, others are looking at outsourcing the entire customer service function. Outsourcing and offshoring have traditionally been linked. But they're not the same thing, and it's worthwhile separating the question of outsourcing vs offshoring.
Offshoring: Defined by moving a business process to another country, offshoring can be done in-house or using outsourced partners. The main goal of offshoring was to capitalise on cheaper labour markets, and it generally came with a decrease in quality.
Outsourcing: Defined by the formation of strategic partnerships, outsourcing can be "onshore" or "offshore" and undertaken for any number of reasons — including an increase in quality, cost control, and improved flexibility.
Why this is important to customers:
Not being able to communicate effectively is rated as the most frustrating part of an offshore customer service experience. Language barriers are a big part of this.
Customers want the ability to engage on multiple channels and receive one smooth and consistent experience — they want "omnichannel".
How this is being done:
Companies are being selective in how they outsource. By partnering with outsource providers that offer onshore customer service, an offshore team can be brought back onshore without having to build an entirely new function.
Companies are embracing distributed call centres. Onshoring has been partially enabled by the first trend on our list. The cost reductions delivered by removing office overheads mitigates some of the expense of an onshore operation — allowing for improvements to service quality that don't break the bank.
Companies are setting up omnichannel processes and systems. Although an onshore contact centre is not necessarily "omnichannel", it does help enable an omnichannel strategy by keeping components of that strategy communicating and aligned.
Trend 3: On-demand flexibility
Customer service demand is not easy to forecast. Businesses need services that can be scaled up or down as needed. Moreover, the ability to dial-up or dial-down the number of agents based on demand, and the ability to align the right agent (with the right skill sets) with the right customers, can dramatically improve quality while reducing costs.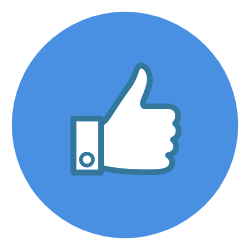 Why this is important to customers:
Quick response times and 24/7 support. While not as critical for every business, customers want access to customer service when they need it.
Customers want outcomes tailored to their specific needs. Customers want to be matched quickly and directly to the person who can help them with their specific problem.
How this is being done:
Outsourcing and distributed customer service. Fundamentally, "on-demand" means outsourcing. However, this trend also has to do with the types of service agreements that customer service outsourcing partners have on offer. Distributed customer service creates flexibility that allows customer service providers to deliver true on-demand flexibility within SoWs.
Matching the right agents to the right jobs. Some outsourcing partners take flexibly matching agents with customers very seriously. For example, matching customer demographics, or providing agents with a specific industry knowledge, technical background, or language skills to match specific campaigns.
Creation of a flexible framework matching differing customer priorities. By looking at your specific customers, it's possible to hone in on a more specific set of requirements. Although this can be implemented in several ways, by finding the right outsourced customer service partners this can be delivered within a truly flexible framework.
Trend 4: Augmenting agents — not replacing them
Technology is not replacing customer service representatives — it's there to support and improve what they do. What customer service teams need are omnichannel options and the ability to share information between those channels seamlessly.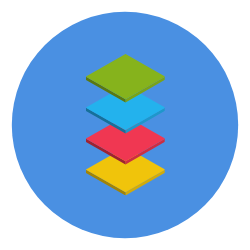 Phone calls, live chat and email are all dominant choices for customers, and have to form the backbone of your customer service capabilities. But these preferences will change with customer need and the age and tech knowledge of each customer segment. For example, the growth of conferencing services such as Zoom during the pandemic will leave us with a much larger number of customers open to a customer service video chat.
And let's not forget about the 55% of millennials who value the instant response capabilities of a chatbot — and the possible 30% cost-savings that AI-driven automation would be able to deliver to customer support.
Why this is important to customers:
Customers are not uniform in their communication preferences. They don't expect every problem to be resolved in the same way.
Technology alone can be a barrier. For example, 98% of customers find

interactive voice response

(IVR) systems so frustrating that they try to skip them.
How this is being done:
Segmenting customer service options. Identifying the type of customer query earlier makes it easier to respond to issues quickly and with the right level of detail.  It also provides a clear path for ticket escalation and clear channels for information flows.
Providing relevant information in the right format. Providing useful information enables customers to solve minor issues and properly engage with the product/service. Manuals, FAQ pages, explainer videos and more are all easily accessible online.
Outsourcing and distributed call centres. Again, the flexibility provided by these two options makes it easier to create a streamlined flow of information, even matching customers with the same agent across every point of contact along their customer service journey.  
Going with the flow
Post-COVID businesses must operate as dynamic, growing entities that can learn and adapt over time. This requires both a customer-focused strategy and a healthy work environment.
That means ensuring the customer service strategy you build provides quality support for your customers and can adapt to the wider changing circumstances. Businesses need to learn from current COVID-19 experiences, and to counter "yesterday's customer service logic" in order to go above and beyond for customers.
If you want to better understand these new customer service trends involving a distributed workforce and onshore contact centres that are tailored to your business, our free eBook, A New Approach to Customer Service, explore them in more detail.
Bobby Devins
Bobby spent 11 years as an Investment Banker before going on to co-found his own e-commerce start-up, where Customer Service was one of the core functions that fell under his remit.
He has spent the past 9 years in and around the start-up space, most recently co-founding Odondo with the aim of reimagining the delivery of Customer Service. Bobby has pursued a very traditional career path for someone who ultimately aspires to be a hardcore gangsta rapper.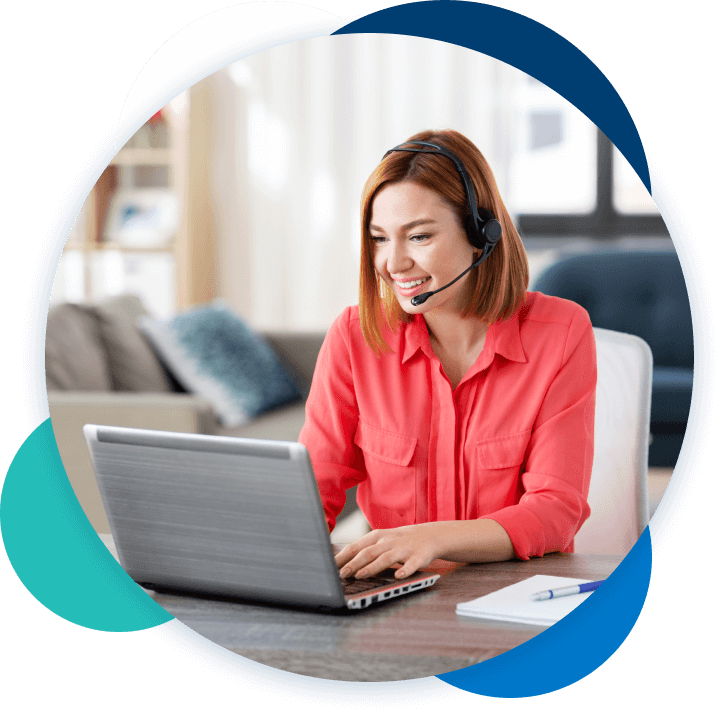 Start improving your customer experience today!