Good customer experience is crucial, but it's not always simple to understand how to achieve that. However, with businesses that focus on improving customer experience reporting as much as an 80% increase in revenue, it's something to take seriously. 1
So, how can you avoid customer service issues in eCommerce? This article will detail four different approaches that will help you stand out, increase customer retention and enhance your online business by improving customer engagement. Let's begin.
Strategy #1: Value feedback and reviews
Engaging with customers fundamentally comes down to providing them the things that they want. One of the ways to improve eCommerce customer service is by having the right feedback systems in place where companies can evolve according to their buyers' demands.
Businesses should implement systems to ensure customer feedback is captured easily. A frictionless feedback system can make a strong impression on customers and lead to increased brand recognition and loyalty. For example, you can collect feedback by:
Using feedback forms and customer reviews: Supplying your customers with opportunities to leave feedback during their journey is an excellent way to identify which area of your business needs improvement and focus. Feedback forms can be set up before, during and after the checkout process. Offering customer reviews can assist in providing credibility and trust in what you currently offer.
Piggybacking on great customer service: Great customer service is vital to any eCommerce success. As a business, this provides a good opportunity to collect information and feedback from customers about challenges they have faced, feeding that information back into improving customer experiences.
Pro tip: Putting feedback to good use isn't just about having mechanisms in place to collect that information. It is important to put into practice the feedback you are receiving and make changes where necessary. There is no point collecting information and then not taking action. It is vital to make full use of the feedback you are receiving in order to improve.
Strategy #2: Create easy information access
Most people like feeling that they have control over their own lives. Creating easy access to self-service information works for both you and customers. It appropriately sets expectations, minimises confusion and reduces the burden on more direct forms of customer service like call centres and live chat.
Essentially, if you're able to make your website and product listings easy to understand and informative and genuine, you will improve customer experiences and limit customer dissatisfaction. Make sure to include things like:
Shipping dates: When will I receive this product? How will I receive this product?
Return info: What if I feel uncomfortable with this product? How do I show you I don't like it?
Size guides: How will I know if this is for me?
Set up/use instructions: How do I use this product and make sure it's working correctly?
Clear pictures: What does this product actually look like and how big is it?
Consider FAQ pages, videos, blogs and more — all of which can help customers make sure that they are buying the right thing, and then help them get the most out of that product after purchase. This information should be easily accessible online. You can also follow up with emails after purchase. It also has to do with the customer service you provide. Make sure that customers have live chat and email options, but can equally jump on a call and not have to repeat everything all over again.
Pro tip: Consider breaking down the types of information you provide into "quick fixes" and more complicated answers. This will help users find the right type of information. Then, ensure that they're updated regularly, and reviews are answered by staff.
Strategy #3: Effectively (and efficiently) mediate unsatisfied customers
Fast and effective resolution of issues is central to positive customer engagement. Nothing is more frustrating to a customer when they are having to wait for the service that you are supposed to be providing, or the available options at that time are unsatisfactory. Two-thirds of people say that they are only willing to wait on hold for two minutes or less, and 13% say no wait time is acceptable.2
What's more, 40% of customers want better trained customer service reps.3 If you can't deliver on these expectations, you damage customer engagement. Here are a few things to keep in mind that will help:
You need customer service options: 55% of customers would prefer to speak with a human on the phone rather than using digital channels. But a nearly equal 54% would choose a chatbot if it could save them ten minutes.4 What's more, preference between channels is widely different depending on age and other demographic variables. Optimise experiences by letting customers choose the path that's right for them. Check out our report — The State of Customer Service — if you want to learn more.
Bring it back around to self-service: The previous strategy about easy access to information can help you deliver on this strategy as well. The more self-service information you provide to customers, the lower volume of direct calls and chats you will need to manage. This will make it easier top
Outsource your customer service, in part or in full: Effective customer service outsourcing provides flexible access to customer services agents. This means that a spike in demand from your customers can easily be met with more customer service resources, and wait times can remain the same. This can be achieved either by fully outsourcing your customer service, or partially outsourcing so that you have access to those resources when they are needed.
Pro tip: If you do look to a customer service outsourcing partner for help, make sure that they provide flexible access to resources on-demand — in addition to providing high-quality agents. Not all do, and it undermines the critical value they can add to creating a positive customer engagement strategy. Check out our blog on how to outsource customer service if you want to learn more.
Strategy #4: Personalise their experience
One of the ways to improve customer satisfaction is to make your customer feel special and feel like what we are doing for them is not generic, and tailored to their needs and information. There are various strategies that can be used to guarantee that your service feels personalised to your customer. Here are a few examples on how to improve and personalise a customer's experience:
Collecting data: Allowing easy access to information by agents is crucial for good customer service. Those agents who have and use the context of previous conversations ensure customers feel valued and remembered each time they return.
Providing channel options: Different audiences have different preferences for how they engage with businesses. In today's age of customer service, it is important to provide more than just telephone service to your customers. Adding live chat services, chat bots, an email inbox, and opening up your DMs on social media are all useful ways to give your customers options.
Recognising and rewarding loyalty: Retaining existing customers is incredibly important. Adding incentives such as repeat offers, return discounts, refer a friend, birthday discounts, or even loyalty tier options are all great methods in giving a customer that extra incentive to return and feel valued. A win-win.
Using collected data to personalise communication: Preventing monotonous exchanges with your audience improves trust, and familiarity and will make the individual you are communicating with feel important. Using strategies such as addressing customers by names, giving personalised recommendations, and asking questions about previous interactions will make the communication feel natural and unscripted with the service still being provided. You can also use this information to generate feedback on how a customer wishes to be communicated with, ensuring that this is the primary method of communication. Which will make your customer feel listened to, strengthening the relationship between you and them. Adding mobile-first conversations through the use of messaging apps like WhatsApp and social media for ease and approachability for the modern customer..
Pro tip: Outsourcing customer service can offer confidence that your customers are interacting with expertly trained, competent and experienced team members every step of the way. They should implement the above strategies to tailor the customer's experience to the individual, adding value to the communication.
Remember: Customer Engagement is about providing value to your customers
Succeeding with customer engagement through the strategies highlighted above can only result in excellent customer experience and service.
It can be overwhelming trying to perfect your customer experience, which is why using feedback effectively, providing multiple channels of communication, personalising interaction and allowing your customer to reach out in a way comfortable to them only adds value to yourself and the customer's experience. Outsourcing customer experience with Odondo can help and increase the satisfaction and quality of customer engagement, making for a positive experience for both the customers and the business.
Great customer service is critical to maintaining positive customer relationships, particularly in the context of online experiences which can distance customers from you. Offering quick access to quality agents is critical, and outsourced customer service support is a fundamental part of making that possible – even during periods of spiked demand.
Get in touch with us at Odondo if you want to learn more about the benefits of outsourced customer service, we can set up in as soon as 48 hours!
---
1 36 Customer Experience Statistics You Should Know In 2021
2 How Long Is Too Long On Hold
3 I Just Want To Talk To A Human!
Bobby Devins
Bobby spent 11 years as an Investment Banker before going on to co-found his own e-commerce start-up, where Customer Service was one of the core functions that fell under his remit.
He has spent the past 9 years in and around the start-up space, most recently co-founding Odondo with the aim of reimagining the delivery of Customer Service. Bobby has pursued a very traditional career path for someone who ultimately aspires to be a hardcore gangsta rapper.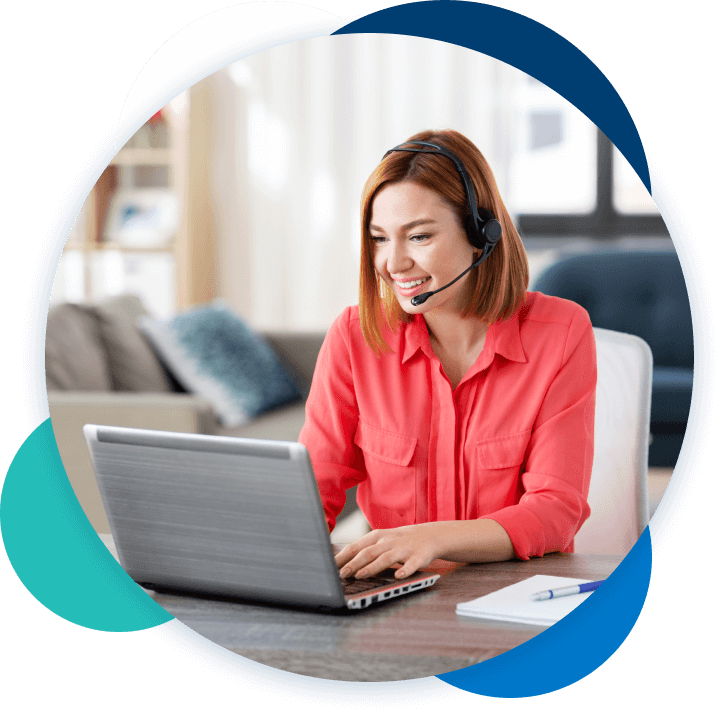 Start improving your customer experience today!