Outsourcing your customer service is a major decision, but it can pay off in a big way. Increasingly, customers are demanding a higher level of care, with 16% even willing to spend more on a company that provides outstanding customer service. Getting it right can also help with customer retention and loyalty — 93% of consumers are likely to make repeat purchases with brands that offer exceptional service.
In all of this, the human touch is essential, even if customer service trends point towards higher adoption of technology. After all, 68% of consumers reported that the customer service representative was key to a recent positive customer service experience, and 62% further attribute this to the rep's knowledge or resourcefulness. But it's not always possible to deliver a consistently high level of service in-house.
Outsourcing some or all of your customer service functions is a brilliant way to provide customers with the outstanding, knowledgeable, efficient representatives they demand while simultaneously reducing overall costs and saving resources. Remember, help deck outsourcing is not the same as offshoring. While offshoring is often solely a way to save money, outsourcing to domestic partners is very much a quality-driven decision.
Ready to learn more about the companies that can help you derive the most value from your customer service? In this article, we'll take an in-depth look at three of the major players in the industry, explaining what they have to offer and who would benefit most from their services. Let's get started!
But first, have you downloaded our eBook: A New Approach to Customer Service? It's full of tips, tricks and strategies for offering an agile customer service model using remote workers. It's free to download here.
---
Odondo
We'll start with our own company, Odondo. We offer our clients a distributed approach to scalable, omnichannel customer service delivery. Our agents are based in the UK, and we pride ourselves on our quality of execution and flexibility.
Services Odondo provides:
24-7 support – Our customer support teams work 24 hours a day, seven days a week, so someone will always be on-hand to provide high-quality service to your customers. Of course, you only pay for the service when it's necessary and when you want it.
Omnichannel options – Today's customers demand more than multi-channel communications — they need seamless, omnichannel options with a consistent experience across channels. After all, 72% of customers say it leads to a negative customer service experience when they have to explain their problem more than once. With our full-service spectrum, you can have on-demand access to every customer service channel you need (call, chat, email, social, etc.) with the assurance that customers will be looked after throughout the entirety of their journey.
Bespoke plans – We are dedicated to learning the specifics of your business and interacting with your customers just as an in-house team would. We can also create a bespoke service offering to match your exact needs or help develop or support your in-house customer service team.
Pay-as-you-use Pricing – Not only do we offer bespoke plans that fit your needs, with Odondo, you only pay for what you use. This means know you're not over-paying for a service you aren't using — instead, you can scale up and down as needed during different seasons or depending on consumer demand, saving costs while still providing quality service.
How Odondo offers flexibility:
Better agents using a distributed model – Our diverse, UK-based agents have different language abilities, demographic profiles, technical/industry backgrounds and more. We have rigorous recruitment criteria and provide ongoing training for our representatives.

Odondo does not operate traditional call centres. We use a distributed model, which means that all of our reps work from home. This enables flexibility and allows us to hire the very best agents, regardless of their geographic location or personal circumstances. What does this mean for your business? Our reps have a higher average age, a higher level of education and more professional experience than traditional call centre reps. All of this translates to agents who can better represent your brand to customers. Remote workers are also more efficient, a claim that is backed up by numerous studies.
Ability to scale as needed – In today's world, most businesses don't have static needs. For many businesses, certain seasons are naturally busier than others. And all businesses must be prepared for when the unexpected happens, causing surges. We understand the importance of a partner that can meet these demands, which is why we offer unlimited flexibility to scale services up and down as needed.
Budget control to keep costs low – On the same note, we allow you to choose which services you purchase and in what quantities so that you can maintain full, exact control over your budget every month. This budgetary flexibility — along with the natural overhead-reducing benefits of outsourcing customer service — makes Odondo a cost-effective solution for most businesses.
What Odondo doesn't provide:
A blanket solution – Because our service is highly flexible and customisable, we're probably not the best choice for brands seeking a one-size-fits-all, instant-fit approach to customer service outsourcing.
Who would benefit from Odondo?
Businesses with a focus on providing a quality customer service while keeping costs low
Organisations with specific customer service needs, e.g. with unusual agent requirements
Businesses who need a high degree of flexibility, for example, those who need to easily scale up and down depending on demand
eCommerce brands (check out our eCommerce customer service outsourcing guide for further insight into what you should consider before selecting a provider)
Organisations seeking support or back-up for existing in-house services
---
Sitel
The next company, Sitel, is one of the largest US-based outsourcing companies. In addition to customer service, they offer sales and technical support and business process outsourcing.
Services Sitel provides:
Customer analytics and consulting services – Sitel offers a wide range of services, including analytics and consulting services to help understand consumer behaviour. This helps further strategic decision making to improve the overall customer experience.
End-to-end customer experience services – Sitel's flexible solution features complete cloud capability. It's designed to simplify the delivery of CX services, such as performance management, live chat, email and calls. Sitel is focused on boosting efficiency and effectiveness while also improving customer satisfaction.
Technological assistance – To augment the capabilities of their human agents, Sitel offers chatbots, automation and interactive voice response functions. Sitel also deploys an AI-enabled data & analytics platform, which they use to continually fine-tune and improve their approach.
Consulting services – In addition to basic customer service functions, Sitel's team of experts offer customer experience (CX) consulting, process optimisation consulting and data consulting.
How Sitel offers flexibility:
Diverse, experienced agents – Sitel boasts 90,000 agents across 29 countries. Their agents speak a combined 50 languages, which could be a plus for businesses looking for flexibility in terms of geographic reach.
A distributed workforce – Sitel's distributed model enables greater flexibility.
It's designed to scale – Sitel's solution is tailored to meet clients' current needs and can be scaled up to meet future needs.
What Sitel doesn't provide
Truly bespoke options – Although they do offer flexibility in terms of scale, Sitel is better set up to serve big businesses than smaller or medium sized ones.
A human-centred approach – While Sitel does have a large number of global agents working across time-zones, their focus is primarily on the use of technology in customer service. Technology can supplement human customer service, but it cannot always replace it. This could be worth thinking about for brands seeking a more personalised approach.
Who would benefit from Sitel
Enterprise
Large eCommerce businesses
Businesses looking to lean into tech and away from human customer service
---
Sensee
The third company we'll look at, UK-based Sensee, has served as an outsourcing partner for recognisable brands in numerous sectors for the past decade.
Services Sensee provides:
Omnichannel customer service – Sensee's team of over 700 UK-based agents are available 24/7 to assist customers with enquiries via call, email, live chat, text and social media.
A highly personal approach – Advisors work for a single-brand, which enables them to know more about the products and services and help more with customer enquiries.
ISO accreditation – Sensee is approved by the Financial Conduct Authority to provide financial services.
How Sensee offers flexibility
Using knowledgeable agents – Sensee's agents are dedicated to one brand, so they are more knowledgeable about them and can better help customers.
Distributed workforce – Sensee asserts that their home-based advisors have more skills and experience.
Some scalability – Sensee offers disaster recovery and business continuity services that can be used as back-up when your in-house advisors or contact centres are unavailable. They also offer peak management services to help businesses cope with busy periods and additional enquiries.
What Sensee doesn't provide
Ability to scale up in a big way – Sensee is a great option if you have customer service needs that fit within their service offerings. However, if you need to scale up in a big or unique way, they may not provide the bespoke options that fit your exact needs.
Who would benefit from Sensee
Small businesses
Organisations in the financial, healthcare and retail sectors
Companies seeking back-up for existing in-house services
---
Outsourcing the right way with Odondo
As you've probably gathered, all three of the service companies on our list provide a distributed workforce, high-quality agents and some degree of scalability. However, what sets a great partner apart from good ones is flexibility.
Flexibility is about so much more than just scalability — although we do offer that too, allowing our clients to scale contracts up or down on-demand so that you only pay for what you use. To us, flexibility is also about matching your customers' needs by learning to communicate seamlessly on behalf of your business. It's about choosing precisely the right agents to represent you. It's about combining agent flexibility with contract flexibility to offer one of the most agile service packages available.
It's probably clear by now that we're not a 'take-it-or-leave-it' solution for outsourced customer support — in fact, we're the opposite. We're here to meet you wherever you are, with whatever need you may have. For instance, with our on-demand flexibility, we can:
Help start-ups that require assistance with building a high-growth outsourced support team
Operate in conjunction with existing in-house teams or traditional call centres
Assist large businesses that need overflow outsourced customer support services
Help a company on-shore an existing offshore customer service centre
Want to learn more about how we can go above and beyond to meet your needs? Feel free to get in touch!
Bobby Devins
Bobby spent 11 years as an Investment Banker before going on to co-found his own e-commerce start-up, where Customer Service was one of the core functions that fell under his remit.
He has spent the past 9 years in and around the start-up space, most recently co-founding Odondo with the aim of reimagining the delivery of Customer Service. Bobby has pursued a very traditional career path for someone who ultimately aspires to be a hardcore gangsta rapper.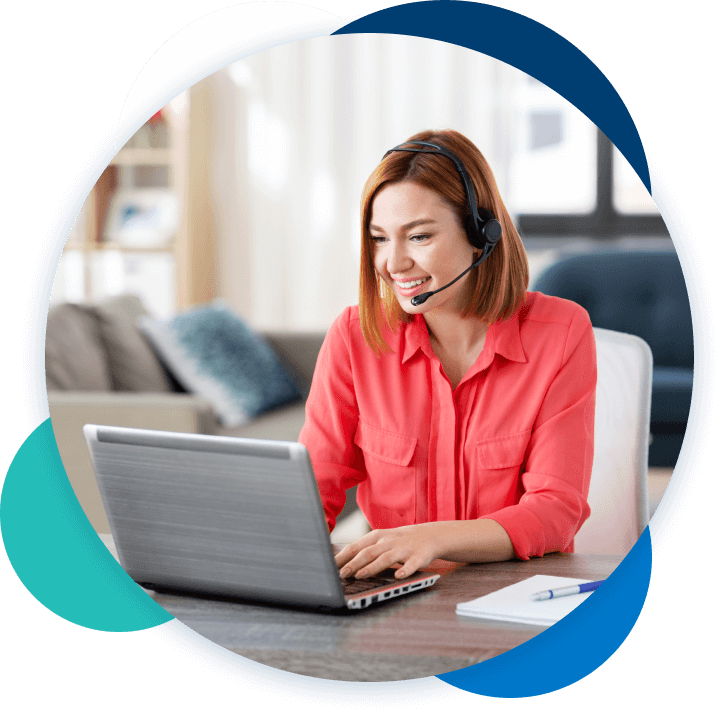 Start improving your customer experience today!