The face of customer service has changed significantly over the last decade. This is driven largely by developments in customer service (CS) technology, however, there have also been changes in working models and attitudes too.
The only thing that has remained consistent in customer service is its central mission: to make the customer's experience with issues as frictionless as possible.
According to Forbes' 'The State of CX in 2023' report, almost 50% of customers now believe that customer service is more important than price. What's more, 82% of customers say that great service increases their trust in a company.1
Customer service can be used as a method for retaining customers, differentiating yourself from competitors, and selling more of your products and solutions. That means a high standard of service is no longer a bonus, but a customer expectation.
In this article, we'll explain what modern customer service looks like and how you can achieve it in your business.
Suggested reading: Read our free eBook, 'A New Approach to Customer Service', to learn more about the crucial elements of customer service to master in 2023.
1. Flexible to demand
When you consider traditional customer service teams, you might think of call centres with hundreds of customer representatives responding to calls on a 9-5 basis. Historically, businesses were faced with three key options:
Hire, train and manage an internal customer service team. This requires significant resources and time, and is only feasible for medium-large growing businesses.
Work with an offshore customer service outsourcing company that allows you to establish a customer support team at a low cost. However, agents might face language barriers and will not have a good understanding of your business's values, products or services.
Work with an onshore contact centre to scale your services at a high quality, but potentially also at a high cost.
It's clear to see why customer service was considered a 'cost centre'. Businesses had to either over or under-provision their services, and would either face low customer satisfaction or high customer care costs.
It's safe to say that modern customer service looks quite different.
Outsourced service providers allow businesses to scale their CS according to demand, so that when demand increases during times such as seasonal retail events, the level of support also increases. A few providers can even scale back their CS provision within a matter of days, giving businesses ultimate flexibility.
A streamlined customer support onboarding process ensures customer enquiries are answered quickly and accurately.
2. An omnichannel approach
Modern customer service is all about convenience, with customers wanting to be able to choose when, how and where they reach out to a business.
88% of customers report that convenience is important to where they do business, while 53% said they would pay more if they knew they would get a more convenient service.2 By thus improving the omnichannel customer experience, your business opens the door to:
Increasing customer acquisition
Improving customer satisfaction
And subsequently boosting your reputation
The best way to increase convenience is to provide omnichannel support.
This is where agents are available via phone, messages, live chat and more — and even better if these services are available 24/7.
Note: It's important to emphasise that, while the world is turning towards different communication methods, phone support remains essential. After all, 86% of consumers state that it is important or very important to them that they could contact a real person when communicating with a business.3
So yes, modern customer service involves providing email, live chat, and social media customer support. But answering questions over the phone still remains crucial to CS in 2023.
---
---
3. It drives revenue
In an age of instant communication and hyper-connectivity, social proof is everything. Customers are willing and excited to share their experiences online, meaning that good customer service is essential to brand longevity — and growth.
Brands that are accessible, communicative and supportive of their customers are likely to garner new customers and positive social media reviews.
And that's not the only way in which modern customer service helps to drive ROI. Modern outsourced service models have much lower costs than traditional in-house customer services. These would previously require:
Agent training
Purchasing new technology
Hiring new customer service agents
Overprovisioning to ensure that demand was met
Thanks to the growth of distributed, onshore outsourcing models, these costs are now eliminated. Businesses can be matched to industry-expert agents, who only require a single training session to get to know your business and the message you want to be passing on to customers. And because agents have a high level of expertise, the costs associated with dissatisfied customers are significantly reduced.
As Gartner's recent Customer Service Prediction indicates, business growth and the elimination of CS inefficiencies will only become more important over the next year.4
Pro tip: Read our article, 'The Best Customer Service Outsourcing Companies in 2023', to learn more about which outsourced provider is the best fit for your business.
4. It's feedback-driven
Getting customer feedback is simpler than it ever has been. Many CS platforms provide analytical tools and ways for customers to review their experience. At just the click of a button, you can get information on:
Customer satisfaction scores (CSAT)
Agent performance
Suggestions for improvement
And more.
While this is a good thing in many respects, customers will expect you to take action and deliver better results immediately. Modern customer service is all about being able to flexibly learn from and implement feedback from consumers to keep them coming back. This is vital considering that 60% of consumers will defect after just one bad customer experience.5
So what can you do to improve your customer service for 2023? The best way is with a customer service outsourcing model that uses agents who are experienced in your industry and can take on feedback directly.
Odondo offers high-quality outsourced CS, provided by a range of agents based around the UK. Our team is able to provide expert guidance and support, helping you to implement changes to your CS delivery and approach according to customer feedback.
Want to see how an outsourced CS model can simplify and elevate your business? Visit our 'How It Works' page to learn more.
5. It's distributed
We've talked a little bit about distributed working models and their importance in modern customer service. But what do really mean by the term 'distributed model'?
Distributed model = Agents are based across remote locations and are accessed via an outsourced service provider.
While they've been around for at least a decade, distributed work models became much more popular during the recent pandemic as more call centre agents began to work from home. The distributed structure allows businesses to outsource agents from around the country, selecting them from a wider and more diverse pool of talent.
Note: Distributed models shouldn't be confused with 'offshoring models', which is when agents are based internationally and not in the business's home country.
Modern customer services that utilise a distributed model will enjoy the following benefits:
A higher standard of customer service: Distributed models can connect you with experienced agents from a range of locations.
Agents matched to the business: Enabling you to present a unified brand voice across different channels.
Higher profit margins: You can eliminate the costs associated with having an in-house customer service team/overheads when working with a call centre.
Increased scalability: With the right provider, you can scale your customer service with demand.
In our hyper-connected world, having siloed customer service centres is both inefficient and costly. Flexible contract models and distributed teams — like those provided by Odondo — allow businesses to improve their agility and deliver a higher standard of care.
Suggested reading: Read our article, 'In-house vs Outsourcing Customer Service: What's Better for Your Business?', to learn more about the different approaches towards CS.
---
---
Key takeaways
Modern customer service is all about increasing efficiency and embracing the benefits of today's interconnected digital world. By doing so, businesses can expect to:
Improve customer success and experiences
Differentiate from competitors
Reduce overall CS costs
To recap, these are the five core points you should keep in mind:
CS should be flexible — both in terms of price and functionality
You should use multiple communication channels
CS can be a revenue driver rather than a cost centre
Your CS function should be responsive to feedback
Distributed working models allow you to source high-quality talent more easily.
Build your modern customer service team today
Whether you already have an established customer service team or are looking to develop one, customer service outsourcing can help.
Odondo offers on-demand customer support services that connect you with your best-fit agents. Our distributed team works from across the UK, and includes agents specialising in health and beauty, travel, utilities, finance and more.
With Odondo, you can provide excellent customer support without having to worry about expensive fixed-term contracts or hiring costs.
Get a no-obligation quote to start building your modern customer service today.
1  Unlock The Secrets To Exceptional Customer Service: 5 Key Findings From The 2023 State Of CX Report
2  Unlock The Secrets To Exceptional Customer Service: 5 Key Findings From The 2023 State Of CX Report
3  Importance of human customer service USA 2022 | Statista
4 Top Customer Service Trends and Priorities To Watch In 2023
5 2023: The year of customer service-led growth – Zendesk UK
Bobby Devins
Bobby spent 11 years as an Investment Banker before going on to co-found his own e-commerce start-up, where Customer Service was one of the core functions that fell under his remit.
He has spent the past 9 years in and around the start-up space, most recently co-founding Odondo with the aim of reimagining the delivery of Customer Service. Bobby has pursued a very traditional career path for someone who ultimately aspires to be a hardcore gangsta rapper.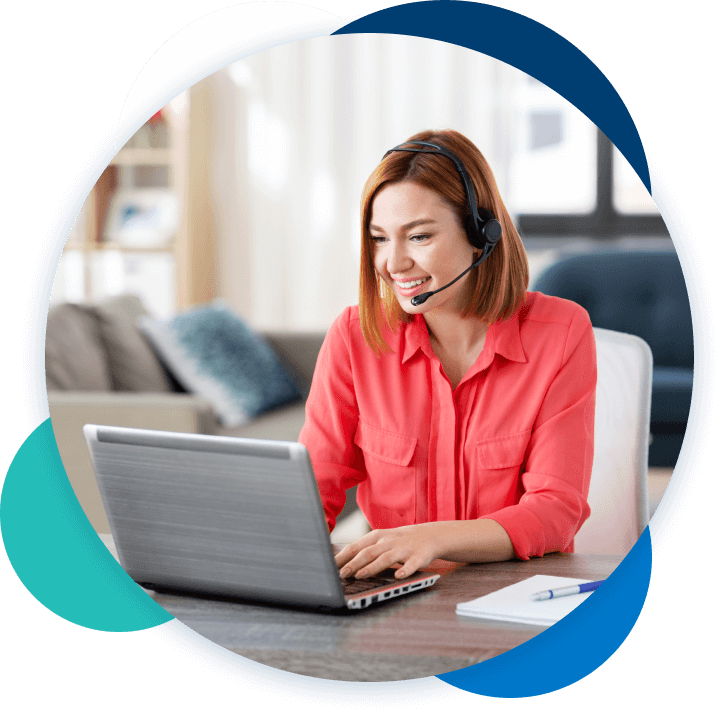 Start improving your customer experience today!