There was once a time when customer service was largely limited to one-on-one phone calls. However, 65%1 of people now have higher customer service expectations. As a result, legacy offerings are increasingly making way for 24/7 channels alongside accessibility across social media and other platforms.
Companies are currently enjoying revenue increases as high as 80%2 off the back of efforts to enhance the customer experience they can offer. That's one of the reasons for the increasing focus businesses are placing on their customer service efforts. And that requires a great customer service team.
In this article, we will consider how you can make improvements to your customer service strategy and team to take advantage of the benefits an exceptional customer service function has to offer.
Let's dive straight into the first one.
#1: Clear communication
Customer service that branches into numerous areas requires the real-time sharing of objectives that align key principles like approaches, strategies, and outcomes regardless of the channels across which service is offered.
Regular and clearly communicated updates on things like tone of voice and contact points are fundamental in an ever-changing customer landscape. This requires the right software and the construction of a customer service team that communicates effectively to provide the best experiences possible.
#2: Recruit well
Good customer service requires individuals who can stay calm, collected, and personable in a challenging customer-facing role. On top of that, you also need a service team that can seamlessly operate as a whole.
In an omnichannel system, in particular, bad recruitment can lead to issues such as delays, negative feedback, and a string of other undesirable outcomes. Robust and effective recruitment is therefore fundamental to the effectiveness of overall service and relies on prioritising customer service skills, including:
Self-control
Willingness
Commitment
Patience
Communication
#3: Invest in training
The ongoing support provided by regular and reliable training, that touches on everything from relevant platforms to conflict resolution policies, can help team members feel supported and motivated in their roles.
A clear training focus on how to handle challenges like omnichannel service is especially crucial for the seamless resolution of customer complaints and queries. Effective training can significantly improve service outcomes and ensure happier, better-rounded service teams in the long run.
#4: Reward and incentivise
The quality of customer service your team provides will inevitably decrease if there is no motivation to go the extra mile. The targeted use of rewards and incentives across your team provides an effective and simple way to overcome that.
There are several ways you can look to incentivise customer service teams and thereby ensure that output remains consistently high. These include:
Regular opportunities to earn extra holiday
Away days
Prizes
These are relatively small outlays, but they can make a huge difference to customer service outcomes and your business's overall profitability and success.
#5: Embrace omnichannel customer service
Traditional service routes like personal email and phone calls are still crucial to delivering high-quality outcomes. However, customer service that accounts for the full scope of modern requirements must cater to platforms such as website live chat and social media, which 67% of consumers favour.3
To ensure customer service teams are able to meet modern consumer expectations, it's essential to implement a wide-reaching service and ensure its quality via:
Clear multi-channel guidance and service policies
Channel alignments
Simplified sharing of cross-channel data
#6: Seek customer feedback
Customer feedback delivered via testimonials, online reviews, and other resources can help recommend your brand to others. It can also provide a clear and unbiased insight into where improvements are required to drive success moving forward.
Sending feedback requests via either surveys immediately after service, or through email and text message prompts, is a great way to help get clear correlations across required areas of improvement.
This approach can help businesses pinpoint performance gaps that might otherwise go unidentified. For example, poor service manner, lengthy delays, or unnecessary cross-channel complications that require immediate action can be resolved proactively.
#7: Extract insights from data
Data-based insights provide a crucial foundation for forming positive customer relationships. Remarkably, organisations using relevant information are 19 times more likely4 to be profitable. That's because effective analysis of data can improve service by making it possible to:
Identify trends in customer service: Data highlighting increasingly popular service channels and future priorities like automation makes it possible to implement modern service solutions that are one step ahead. 
Fuel decisions: Data that identifies everything from effective routes of service to problem areas can simplify complex service decisions to better enable responsive, efficient solutions.
Personalise experiences: Comprehensive consumer profiles mean that data also enables hyper-personalised service experiences based on everything from previous activity to content consumption and more.
#8: Focus on personalisation
Personalised service is also worth prioritising in its own right thanks to benefits it can lead to. This includes improved customer relationships, lasting customer loyalty, and the generally seamless service offerings now expected as standard.
Data extraction plays a key role here, but consistent personalisation is also a training priority. Team members should be versed in the efficient use of a wide range of personalisation techniques, including:
Personal greetings
Data use and segmentation
Tailored solutions across channels
#9: Distributed customer service
Top-performing customer service teams need to be able to express empathy and patience to build trusting customer relationships. Businesses can make this a reality by using a distributed customer service approach.
A customer service model allows representatives to work from home, enhancing flexibility and facilitating a more diverse workforce that includes stay at home parents, retirees, or people with disabilities who could otherwise struggle in an office environment.
Agents in distributed teams tend to be older and have a higher level of education, including university graduates. This allows businesses to utilise expertise and knowledge within customer service teams that might otherwise be difficult to obtain.
#10: Consider an outsourced approach
Growing pressures on customer service to evolve can leave in-house teams struggling to satisfy customers. By providing cost-effective scalability to meet demand, outsourcing to high-quality agents can provide the solution.
Remember, outsourcing customer service can take many forms. You'll need to choose between:
Offshore outsourcing: This approach is often aimed at capitalising on lower labour costs abroad and, generally speaking, is accompanied by a depreciation in quality and oversight.
Onshore outsourcing: Such as Help desk outsourcing. This is an approach motivated by quality and flexibility, and looks to take advantage of specialisation and economies of scale in order to offer on-demand customer service expertise.
The onshore approach is the obvious winner, making it possible to tap into ready-made teams and maintain customer satisfaction without incurring significant in-house costs. What's more, knowledgeable onshore teams that evolve within the modern customer service landscape ensure that your customers get the service they need even as demand and expectations evolve.
Meet demand and provide a quality service with Odondo
Well-trained, adaptable customer service teams are vital in an age where customer service can no longer be treated as an afterthought. Unfortunately, high costs and lengthy implementation processes leave the desired improvements out of reach for many.
As a result, we are now seeing a number of companies tapping into high-quality alternatives. That's where new models, like Odondo's pay-as-you-go, distributed customer service outsourcing come in.
Our scalable solutions provide high-quality, distributed agents that are hand-picked to take care of customer service improvements so that you don't have to worry. This, alongside the ability to always remain at the forefront of omnichannel service and evolving consumer needs, is the most significant improvement you could hope to see from your customer service team.
What's more, our focus on rapid deployments means that you can start enjoying those benefits in no time. Simply request a quote from us today to get started.
---
1The State of Customer Service in 2021
236 Astonishing Customer Experience Statistics for 2022
3Social Media Customer Service Statistics and Trends
416 Statistics Showing Data's Influence on Customer Experience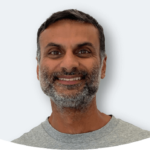 Aamir Baloch
Aamir is one of the Co-Founders at Odondo, where he obsesses over the details to deliver a strong and compelling proposition for each of his clients.
Prior to Odondo, he was CTO at one of the UK's largest price comparison websites, with contact centres in the UK and India. In his spare time, he loves reading, politics, tennis, and playing the piano (badly).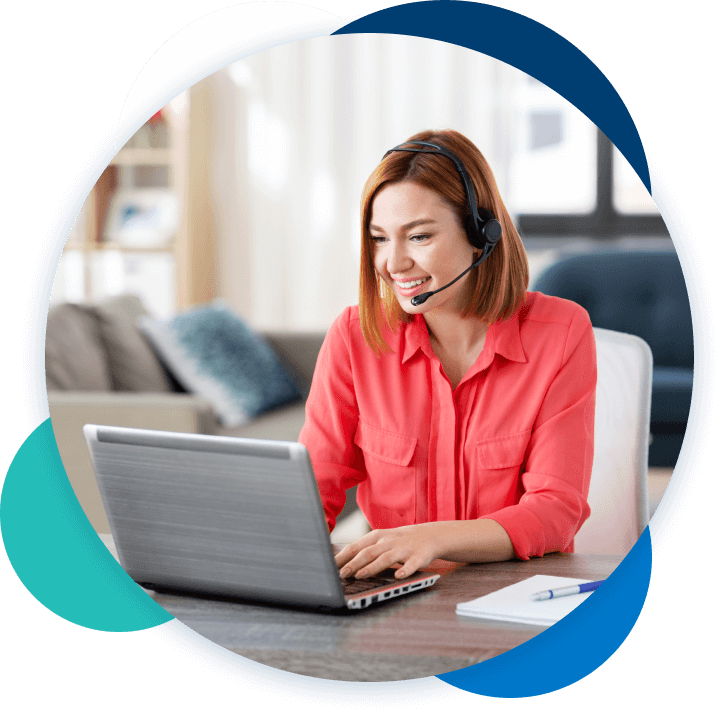 Start improving your customer experience today!