Great customer service (CS) is a given for any successful business. 70% of shoppers have made their buying decisions based on the quality of a company's CS. 81% also report that a positive CS experience increases their chances of making another purchase from the same store.1
Delivering effective CS is never more important than during the Golden Quarter (GQ). As the home to key retail events like Black Friday and pre-Christmas sales, the GQ is the prime time to build greater customer loyalty and greater revenue that carries throughout the entire year — not just within those three months.
But with higher demand comes higher pressure to deliver. Your competitors are all thinking about how they can get the biggest slice of the pie. And customers are more liable to just go to a different store if they're not getting the expert CS they're expecting.
You need to develop a CS strategy strong enough to manage fluxes in demand with as little disruption as possible. This is where the direct-to-consumer (D2C) business model comes in.
By removing the need for middlemen, going D2C makes it far easier to understand what consumers want and react well to. With that said, the kind of independence you get out of operating through a D2C model can make it difficult to deliver the flawless CS your customers are expecting.
In this article, we'll go over the most effective ways you can achieve great D2C customer service throughout the GQ and beyond. Let's get going!
Suggested reading: Maintaining your profits and expenses during explosive times like the Golden Quarter isn't easy… but our guide on Managing Customer Service Costs can certainly help.
---
---
What is the D2C model?
Businesses under the D2C model retain complete control of their products without the need for intermediaries like other large retailers or marketplaces. You're likely hearing more about it because it's recently seen a huge rise in popularity, with D2C profit margins rising from an average of £96 billion to £120 billion in the past three years alone.2
That growth has a lot to do with the lower costs and faster turnarounds associated with operating on a D2C model. Most businesses also like the fact that it represents a removal of the usual barriers that tend to come between a seller and a buyer.
With complete transparency across the entire customer journey, D2C brands can provide more tailor-made customer experiences. That includes developing a customer service strategy that's more based on direct feedback and specific consumer needs — granting you greater loyalty, trust, and word-of-mouth recommendations.
Why is D2C customer service during the Golden Quarter important?
Retailers have long relied on GQ profits to pull through the difficult post-Christmas period. However, a drop in sales volumes across last year's GQ period shows that traditional retail is in trouble.3
Big businesses are constantly acquiring and adjusting to address these concerns. For D2C brands with smaller scale capabilities, your sales are going to depend on offering high-quality, personalised CS that immediately creates a positive impression.
Even in tighter economic conditions, improved customer service in D2C sales can help bring:
Stronger brand identity: A CS strategy that demonstrates your business' ethics, message, and goals goes hand-in-hand with building a memorable brand identity — one that sets you apart from the competition and fosters a closer relationship with your customers.
Better services for your customers: Customers want to buy from businesses that truly deliver them the best experience possible. That means offering:

Speedy, responsive services.
Comprehensive solutions to their problems.
An omnichannel approach that can suit any channel they use to communicate with your business.

Personalised approaches: A huge part of effective CS is catering to your customers' specific wants and needs. That includes providing case-by-case handling, resolutions, and special discounts.
What you need for effective D2C customer service
Personalised, brand-specific CS isn't a nice-to-have: it's a must-have in the D2C customer experience. Here's what's required to offer great D2C customer service:
1. A flexible approach
The GQ is characterised by spikes in demand. A flexible approach to CS that can grow at a moment's notice is the only way to avoid wait times or performance setbacks. Without third-party delivery or manufacturing to refer customers to when things go wrong, D2C brands need to make sure that they're always available to answer questions or solve problems.
The problem is that in-house training costs and temporary salaries can be a damper on GQ profits.
But by working with a reliable customer service outsourcing partner, it's far easier to accommodate a flexible service model to handle demand increases. Outsourcing that provides pay-as-you-go access to high-quality agents makes it simple to scale service up as soon as demand requires.
This can help deliver on GQ expectations, including:
24-hour support
Frictionless experiences
Immediate solutions
Omnichannel availability
When demand dies down, it's then easy to resort to usual CS functions without the need for constant in-house monitoring, or potentially costly service overflows.
2. Omnichannel support
The modern shopper uses an average of nine touchpoints when engaging with a brand. While 80% of customers still rank phone interactions as their preferred CS channel, there's an ever-evolving need for omnichannel support.4
For D2C brands, omnichannel support that spans from social media to call centre interactions can provide a full spectrum of customer data. This enhanced understanding can make way for:
Personalised CS resolutions
Streamlined agent workflows
Flawless consumer journeys
Faster enquiry handling
Omnichannel solutions that increase brand visibility can also result in higher levels of traffic, which can be easily handled by D2C brands that are maintaining a flexible, direct line of support with buyers.
Suggested resource: Read our handy guide to find out more about what goes into effective customer service outsourcing!
3. Pay-as-you-scale services
Marketing and advertising budgets typically increase to ensure a competitive edge during the GQ. Despite the potential of high ROIs across these three months, this increased spending should be offset with savings in other areas.
Cutting CS budgets during the busiest retail period will end up bringing a lot more damage than profits. By instead seeking a pay-as-you scale support model, your D2C business will be better able to meet demand while keeping costs low.
The flexible outsourcing of all or some of your customer service agents this GQ provides an affordable alternative to fixed in-house solutions. By paying for the specific number of agents you need rather than for a set period, you make it easier to provide demand when it's needed, and to ensure savings when it's not.
4. Using technology (to an extent!)
Consumers now expect a first response to CS queries in as little as 48 seconds.5 AI solutions like chatbots and intelligent virtual assistants (IVAs) are imperative to making that happen. During high GQ demand, there's a particular appeal to AI solutions that can easily sift through service wait lines.
But you also need to be cautious of relying too heavily on technology, otherwise you risk:
Reduced personalisation
Delayed/ineffective responses to customer queries (especially in busy periods like the GQ)
Higher tech maintenance costs
While the usefulness of AI and other CS automation technologies is unquestionable, it shouldn't be your main investment during the GQ.
Automations like chatbots should operate alongside a human-first response team. This enables the immediate interactions that modern buyers expect, as well as human handling that's more likely to result in the personal, frictionless service that's important to D2C success.
5. Adaptive agents
Customer feedback provides growth opportunities year-round. During the GQ, feedback that gives D2C brands a direct line to consumer opinions makes it possible to:
Upgrade your products and/or services
And understand what your customers want
Each of these benefits can secure a better long-term ROI. And they're all reliant on adaptive agents who can either take feedback onboard or pass it onto core management.
When brands visibly act upon consumer feedback, it only enhances customer trust. Adapting service and operations to meet consumer requests can also lead to some of the most notable growth year-on-year. So, you should always be looking for ways to improve how your business approaches CS to effectively serve your customers and see profit boosts all year round.
Get a competitive edge this Golden Quarter
Getting customer service right is at the core of D2C's success. Despite inevitable demand increases this GQ, the D2C strategy outlined in this article will make responsive, personalised service easier to offer.
By outsourcing with the right service agents, you can get a headstart on implementing all of the helpful strategies we've just outlined.
At Odondo, we offer pay-as-you-use, scalable service solutions to fit any D2C business. With high-quality agents that are selected specifically for your campaign and industry, you retain full control while we take care of excess service needs as required.
With service that you can scale up or down as necessary, we'll help you meet even the highest peaks in GQ demand. Giving your customers reduced wait times, high levels of satisfaction, and your business the improved bottom line you need to succeed.
Get ahead of this Golden Quarter by requesting a quote today.
1 10 customer service statistics
2 Direct-to-consumer sales by manufacturers in the United Kingdom in 2020 and 2023
3 After the end of the golden quarter, what's next for retail?
4 100 customer experience stats for 2023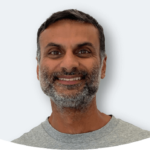 Aamir Baloch
Aamir is one of the Co-Founders at Odondo, where he obsesses over the details to deliver a strong and compelling proposition for each of his clients.
Prior to Odondo, he was CTO at one of the UK's largest price comparison websites, with contact centres in the UK and India. In his spare time, he loves reading, politics, tennis, and playing the piano (badly).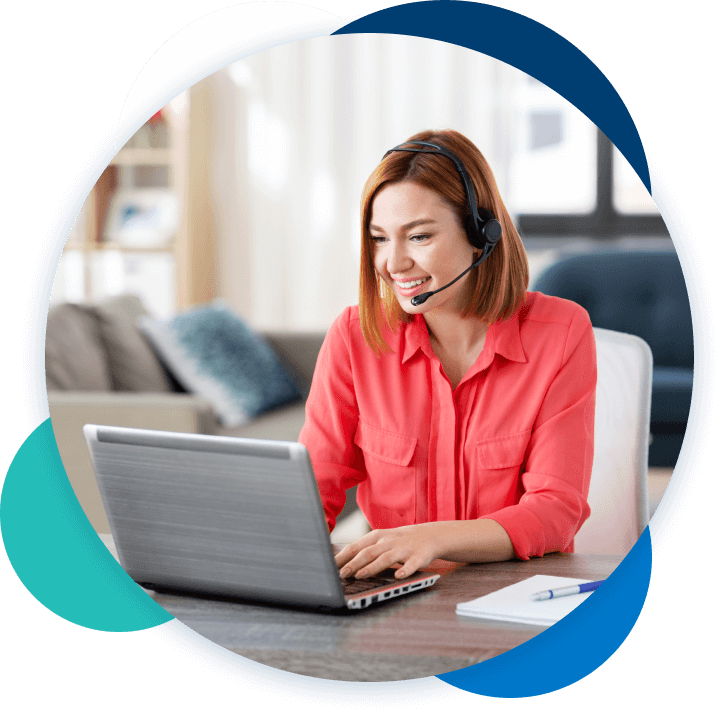 Start improving your customer experience today!