Demand for high-quality customer service is increasing.
In the last year alone, support requests grew by 14%.1 Customer service teams are under significant pressure, having to deal with more customer queries in shorter periods of time. And while businesses have been on top of growing their self-service offerings and expanding their customer care teams, there's still more that needs to be done.
The UK Customer Satisfaction Index's January 2023 report showed that customer satisfaction decreased by 0.7 points over the course of just 6 months — some of this can be attributed to external or irrelevant factors, but a large portion of it will be decided by customer support and complaints handling processes.2
The verdict is clear: businesses need to re-prioritise customer service efficiency (and quality!) in 2023.
In this article, we'll explain what exactly 'efficiency' in customer service means, why it's important, and how you can see it within your organisation.
Suggested reading: Customer service as a whole is going through a transformation — read our Pocket Guide to Customer Service Solutions so that you don't miss out!
What do we mean by customer service efficiency?
Customer service efficiency refers to how streamlined and effective your customer services are. Contrary to popular belief, it's not entirely about making customer interactions faster or happen less often. Rather, it's about guiding customers in a way that will help them solve their problems in the most straightforward way possible.
And CS efficiency can also refer to other key metrics, such as customer satisfaction (CSAT) scores and spend-per-customer.
Ultimately, it's all about you meeting your goals and fostering your customer journeys — whether that's improving customer service ROI, cutting wait times, or reducing pressure on in-house team members.
Why is customer service efficiency important?
In short, customer service efficiency is important because it impacts a whole range of business metrics and results. Getting it wrong could cost your business valuable customers, resources and time. Meanwhile, getting it right could:
Significantly reduce costs by enabling you to process more queries with fewer agents.
Improve customer service experiences by ensuring wait and response times remain low, and the answers customers receive are accurate to their request.
Encourage brand loyalty by improving customer satisfaction and encouraging favourable social proof.
These benefits work together in a positive feedback loop that will gradually increase your productivity and service quality over time.
With 61% of customer care leaders reporting a growth in total calls in 2022 and 58% expecting this to increase further in 2023, there's never been a better time to start prioritising customer service efficiency.3
Could efficiency harm service quality?
This is one of the most common concerns when it comes to CS efficiency — and it's definitely a valid question. After all, surely cutting interaction times and reducing costs will reduce the valuable time spent with each customer?
In reality, this is heavily dependent on how you go about improving the efficiency of your customer support. Some methods could have a negative impact on customers, so it's essential to tread carefully.
Luckily for you, we've compiled a list of the top ways to improve efficiency without compromising on quality. Let's get into it!
---
---
1. Set response time goals
If you have an established customer service team, you likely already have response time goals. These are a crucial stepping stone towards improving your customer service and ensuring discussing pathways are as efficient as possible.
While exact response time goals will vary depending on the complexity of your product or service, you should try and stay at or below the industry averages:
Email queries: Respond within 24 hours.
Phone queries: Respond within 3 minutes.
Message or social media queries: Respond within 1 hour.4
As Ian Macrae, Ofcom's Director of Market Intelligence, recognises: 'they [customers] want to get through to the right person on the phone quickly, and have their complaints dealt with first time'.5 The more efficiently you are able to respond to and resolve a query, the happier your customers will be.
Pro tip: Remember that it may take time to meet your goals. If your averages are currently much higher than the above benchmarks, make sure to choose an achievable target and implement a customer service strategy for improvement.
Of course, all of this is much easier said than done; not all businesses will have the capacity to do this internally.
That's where outsourced customer service comes in…
How outsourced customer service can help
Outsourced customer service allows you to grow your customer service offering without the cost or hassle of training a whole new team of agents in-house. Outsourced support can be divided into two key categories:
Offshore outsourcing: This involves outsourcing your customer service to international contact centres, and is commonly used to provide cheap, large-scale customer support. However, agents are often inexperienced, and language barriers can inhibit interactions with customers.
Onshore outsourcing: This involves outsourcing your customer service to distributed contact centre agents around the UK. It is similarly cost-effective, but generally delivers a much more high-quality, truly efficient service.
An onshore outsourced provider can deliver customer support tailored to your average handling time goals — helping you to answer queries more quickly and to a higher standard.
Suggested reading: Read our article, 'What Makes a Good Outsourced Customer Service Centre?', to learn more about the differences between onshore and offshore outsourcing.
2. Provide self-service
75% of customers find it important for brands to offer a full self-service customer care option.6 And this method of customer service is great for both customers and businesses:
Customers get more flexibility with how they source information, when they interact with your business, and how they resolve their queries.
Businesses can reduce strain on other CS channels, enabling customers to resolve low-level queries themselves while agents focus on more complex cases.
Self-service solutions can get pretty complicated (and, inevitably, expensive). If you're looking to quickly improve customer service efficiency at a low cost, start by adding an 'FAQ' section to your website to cover some of your most common customer inquiries. As your service develops, you can start to add customer portals and more complex self-service offerings.
Note: While some level of self-service is recommended, it's important to remember that it does not replace people-led customer service. Customers value hearing from an actual person, rather than just finding information themselves or speaking to AI 'agents'.
If you don't have the capacity to deliver self-service as well as human customer support, consider working with an outsourced provider. This will enable you to easily scale your support according to demand, reducing customer service costs while ensuring a high level of service.
3. Use experienced agents
Having good customer service agents can seem like an obvious suggestion — but you'd be surprised how often this gets left behind.
Hiring a whole team of customer service providers is costly, and every new hire will require staff training, CS training and software training. 41% of customer care leaders estimate that it takes 3-6 months to train a new employee to deliver customer support, while 20% say it takes even longer.7
In the search for cost-savings and increased efficiency, many businesses will:
Offer basic customer service by internal staff: While your team members will know the business well, they might not be experienced in interacting with customers, and are unlikely to have the technology in place to deliver excellent customer service.
Choose low-quality offshore outsourcing: Yes, offshore outsourcing lets you grow your customer service offering quickly. But this comes at a cost. Customer service representatives won't be informed about you and your business, and, eventually, efficiency will decrease.
Outsourced customer service allows you to get access to highly experienced agents without the associated training and technology costs. It is considered one of the best customer service models thanks to its high scalability and low cost.
Odondo's distributed customer service outsourcing model allows us to provide customers with highly specialised agents with extensive experience in customer support. We match these agents to your business according to their expertise, ensuring that your customers receive the highest level of service possible. Whether you're an eCommerce, travel, health and beauty or financial services business, we have agents suited to you.
Here's how it works:
You will have a discovery call with us to establish your goals and requirements.
We will select the right agents for you and your needs.
Our agents will have a short training session with you to get to know your business better.
Get your customer service started and receive ongoing support from the Odondo team.
4. Embrace omnichannel support
As anyone in the customer service industry will tell you, the days of single-channel support are behind us. Customers now expect to be able to interact with your business across multiple channels, including:
Email
Phone
Live chat
SMS/messaging
Omnichannel customer support can help you improve customer service efficiency by reducing pressure on your core CS channels and distributing queries between different response teams. That allows you to spend more dedicated time with each customer, reducing the likelihood of repeat calls.
And by being highly accessible to your customers, you can also ensure they are able to resolve their query before it escalates and becomes more complex.
Pro tip: Odondo offers outsourced customer support for a range of communication channels, including social media, email and phone calls. Read our article, '5 Ways to Improve Omnichannel Customer Experience', to learn more about delivering efficient omnichannel support.
5. Scale customer service to demand
One of the most common reasons for poor customer service is that a business has experienced a sudden uplift in demand, but doesn't have the team or resources to match it.
This was never more visible than during the COVID-19 pandemic, when many businesses started to receive more queries online and, as a result, average wait and call hold times went up.8 But scalability continues to be an issue even in the post-pandemic landscape, with social media trends making it difficult to predict when demand will spike.
If a customer service model isn't scalable, then you risk overprovisioning agents during slow periods (leading to inefficient costing) and underprovisioning agents during busy periods (leading to unhappy, unserviced customers.)
By growing your customer service team according to demand, you can ensure you are providing the right level of service.
Again, one of the best ways to do this is with customer service outsourcing. This lets you:
Flexibly expand or retract your services according to demand.
Easily review your CS metrics to ensure you are meeting your targets.
Cut CS costs by only supplying the level of service you need.
That means improved cost-efficiency, time efficiency, and customer satisfaction levels.
6. Measure, monitor and improve
A customer service leader's job is never done. Continual monitoring and measurement are crucial to ensuring your efficiency only keeps improving. Make sure to establish early on which metrics you want to prioritise and what outcomes you want to achieve, so that you know if your strategy for improvement is working.
Customer service efficiency is typically measured based on these key metrics:
Average reply times, wait times, and handling times
Customer feedback
Time-to-resolution
Response rates
CSAT scores
Use the raw data from your customer interactions to calculate these metrics and extract valuable insights. While this process can take a significant amount of time, it will improve your efficiency in the long term.
Odondo's agents are able to perform data conversion, extraction and entry as part of our data processing services. That includes extracting information from calls and PDFs and entering it into your chosen system, ensuring you get the insights you need to continue improving. 
---
---
Boost your customer service efficiency with expert, on-demand support
Improving customer service efficiency is not always easy. It can involve making changes across multiple systems and channels, and, more often than not, requires you to expand your CS team. But the importance of customer satisfaction for your business's success means that making these changes is essential.
Customer service outsourcing allows you to optimise the efficiency of your services without having to compromise on the quality of your customer care.
Odondo offers outsourced customer support to businesses in a range of sectors and specialisms. Our experienced agents can help reduce call handling times and streamline the customer journey with expert care and support. Plus, our services are highly flexible — so you can request more or fewer agents according to demand.
Ready to learn more? Speak to one of our experts today.
1 2023 Customer Service Statistics
2 UK Customer Satisfaction Index (UKCSI)
3 The state of customer care in 2022
4 First Response Time (FRT) | KPI example | Geckoboard
5 Numbers up: Best and worst telecoms customer service revealed – Ofcom
6 Top Customer Experience Statistics You Need to Know in 2023
7 The state of customer care in 2022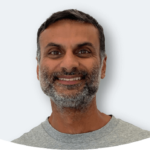 Aamir Baloch
Aamir is one of the Co-Founders at Odondo, where he obsesses over the details to deliver a strong and compelling proposition for each of his clients.
Prior to Odondo, he was CTO at one of the UK's largest price comparison websites, with contact centres in the UK and India. In his spare time, he loves reading, politics, tennis, and playing the piano (badly).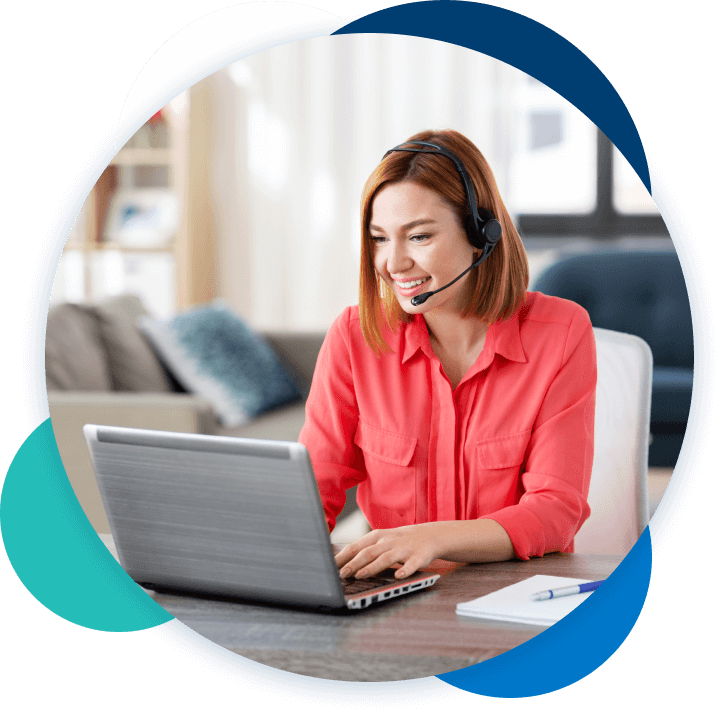 Start improving your customer experience today!