With businesses under constant pressure to save costs, customer services teams will always have to work to a budget. This can feel impossible with large call queues, stuffed inboxes and a stream of webchats. As a result, many businesses sacrifice their customer service departments and the delivery of good customer service to stick to their budget.
However, that's not necessarily a decision you have to make. There are strategies and processes that businesses can implement in order to lower cost of poor customer service while maintaining the highest possible standards.
This article will look at how you can implement a customer service strategy that utilises artificial intelligence (AI), encourages self-service, and helps ensure cost-saving while facilitating a quality service. Let's dive straight in.
Lean into cost-effective channels
Despite the rise in new customer service options preferred by millennials, phone calls are likely to continue to be the primary form of customer interactions for quite some time. That means call centres still need to employ multiple agents, which means expenses can add up quite quickly.
Fortunately, utilising multiple channels can help alleviate the burden and provide a cost-effective customer service solution. Some of the more popular options for customer service we have seen rise in recent times include:
Live Chat:

This method is the preferred way to communicate with millennials.

1

Agents will respond to customers' questions, comments, and concerns through an instant messaging interface. However, this can also be automated, with AI now taking over at least part of these conversations in what is more commonly referred to as a chatbot.

Social Media:

Did you know that 66% of people follow a brand on Facebook? Or that 90% of Instagram users do the same thing? Because of this, brands are likely to receive a fair number of comments from both established and potential customers, with 92% of customers saying they're comfortable calling out poor customer service on social media. Companies are starting to respond, with 34% implementing customer care measures on social media.

2
Social Media Direct Messaging:

Direct messages on social media are an excellent way to handle disputes. Customers are more likely to feel like they're receiving a resolution to their problem, meaning they'll spend more with your company in the future, and solving a problem on social media costs 1/6 what it would in a call centre.

3
Email:

98% of your customer base uses email, which is why it's important to capitalise on this communication method. Email communication not only gives a company a log of the entire communication process, but it also costs significantly less than phone calls.

Video Chatting:

Video chatting with customers may seem futuristic; however, it's growing in popularity in several industries. Video conferencing is estimated to be worth $24.4 billion by 2028.

4

From cars to furniture, video chat can allow agents to assess product damages and show customers products before a purchase.
Leverage the power of AI
Chatbots are the number one method for AI customer service. 67% of customers worldwide used a chatbot in the past year for their customer service needs, and 80% of businesses are projected to have some sort of chatbot by the end of 2022.5
The reason for this level of popularity is the assortment of benefits chatbots can provide, which includes:
Handling of an estimated 80% of routine questions before an agent steps in

6

Saving up to 30% on customer support costs

7

24/7 customer care

Allowing customer support agents to focus on more advanced tasks

Helping the customer support team assist more people

Immediate assistance and response capabilities
Chatbots aren't perfect, of course. They will struggle with overly complicated questions and struggle with misspellings or typos (however, common ones can be added to the system, so the bot does understand them).
Because of these downsides, chatbots are at their most effective when paired with human agents. When a chatbot gets stuck, a human agent can come in to take over in order to ensure customer satisfaction. Other tasks, such as website navigation, can be completed fully by the chatbot.
Encourage self-service with knowledge bases
Did you know that customers prefer knowledge bases like FAQs or kiosks? Not only does this save time on interactions for the customer, but it also reduces the amount of time customer agents need to spend on certain aspects.
Knowledge bases allow customers to resolve their issues, meaning you won't need to use your resources to answer basic questions. As your system changes or improves, you will be able to update these knowledge bases. Or, you might notice that you receive several questions about a few of the same topics. Simply use this customer feedback to add to your FAQ and see inquiries go down for these questions.
In short, your goal is to make an easy to find and use FAQ/knowledge base for customers so you can reduce the number of support tickets coming in and free up agents for other tasks that require urgent attention.
Hire the right agents and train them effectively
Great customer service saves you money, which is why it's important to train your agents as effectively as possible. Well trained agents are more likely to deliver quality customer service, increase customer retention and loyalty, and issue fast and efficient service.
In addition to resolving issues quickly, properly trained agents will reduce the number of callbacks and prevent having to follow up with customers as often.
Properly trained agents are also more likely to stay with the company as well, in part due to a more positive company culture. What does this mean for a company? The average cost of recruiting a new employee is £3,000, while a vacant position takes up, on average, 24 days to fill.9
However, hiring agents can be a headache. Not only is there the cost of hiring the agent, but it's also difficult to find agents who are the right fit for your company and its culture and are therefore likely to stay long term.
Outsource your customer service
The biggest cost of customer service teams are unused agents during quieter times and not enough agents during peak hours — creating a cycle that costs money and leads to customer drop off. This is where outsourcing can help.
While outsourcing hasn't always had the best reputation, things are changing as this approach allows businesses to focus on what matters — their products and services. Furthermore, the significant benefits outsourcing can provide are also helping shift opinion. These include:
Reducing in-house businesses costs
Improve capacity issues
Improve the quality of service
Professional advice and support
A quality outsourcing company will have a number of experienced agents on hand to outsource to businesses on an as-needed basis. This allows your business to scale on-demand — reducing the number of agents during slow times and upscaling during busier hours. The result is lower costs and less agent time going to waste.
However, it is essential to note that outsourcing is about reducing costs, not cutting them entirely. For example, IBM outsourced their customer service agents, reducing customer communication costs by 97%!10 Companies like Odondo cannot eliminate your costs, but they can help you reduce your expenses quickly and easily by providing you with outsourced employees when you need them.
Reduce costs without making quality compromises
Odondo is here to help by providing your business by providing customer support agents when you need them most. By working with us, your business can gain access to:
Distributed Customer Service: Support agents work from home, creating flexibility while allowing high-quality agents to work on demand. A lot of our agents are university-educated, including stay-at-home parents and retirees.
Pay-As-You-Use agents: With Odondo, you'll be able to pay for only what you need rather than overstaffing or understaffing.
No Fixed Contracts: While we think you'll love Odondo, we understand not wanting to make a long-term commitment. With no fixed contracts, you'll be able to work with us as much (or as little) as you need.
Delivering an omnichannel customer experience that helps drive improved business outcomes doesn't have to cripple your budget. If you want to learn more about how Odondo can help your business successfully reduce customer service costs and Outsourced call center pricing while providing an exceptional service, get in touch for a quote today.
---
1 Millennials Prefer Live Chat for Speed and Convenience
2 25 Stunning Social MEdia Customer Service Statistics
3 Social Media Customer Service Statistics and Trends
4 Video Conferencing Market Worth $24.4 Billion by 2028 – Market Size, Share, Forecasts, & Trends Analysis Report with COVID-19 Impact by Meticulous Research®
5 25 Chatbot Stats And Trends Shaping Businesses In 2022
6 Chatbots In Customer Service – Statistics and Trends
7 Chatbots In Customer Service – Statistics and Trends
9 How to Reduce Customer Support Costs for Your Business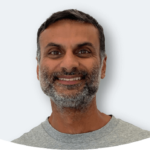 Aamir Baloch
Aamir is one of the Co-Founders at Odondo, where he obsesses over the details to deliver a strong and compelling proposition for each of his clients.
Prior to Odondo, he was CTO at one of the UK's largest price comparison websites, with contact centres in the UK and India. In his spare time, he loves reading, politics, tennis, and playing the piano (badly).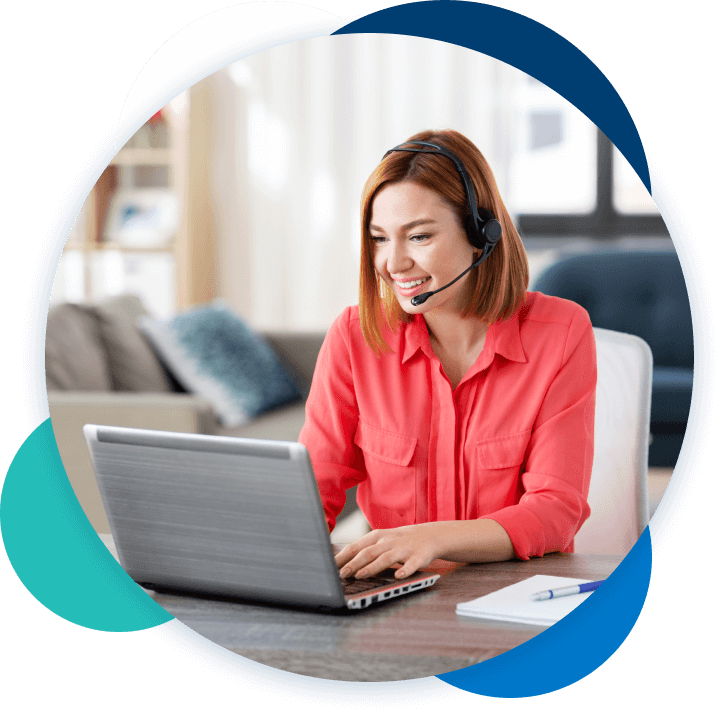 Start improving your customer experience today!