Black Friday is a hugely important day for any eCommerce business. In part due to challenging economic conditions, consumers are looking for deals — with almost 75% of UK consumers in 2022 saying that they will purchase more gifts over Black Friday and Cyber Monday than in previous years.
And 2023 is expected to be more eCommerce-focused than ever before. The 'Black Friday Creep' is seemingly getting bigger each year, with many major retailers even beginning pre-Black Friday sales in October…
But how do you make sure your site is prepared and ready?
In this article, we'll explore three steps you can take to ensure your Black Friday strategy goes smoothly and produces the maximum amount of turnover.
Suggested reading: Read our free eBook, 'Managing Customer Service Costs', to learn more about how you can deliver cost-effective customer service during periods of high demand.
---
Step 1: Understand why & how Black Friday is important for your business
The first step in creating an effective Black Friday eCommerce strategy is to take a deep dive into how and why Black Friday is important for the short and long-term success of your business.
Black Friday is an obvious opportunity to generate more revenue, but it's also a great chance for you to…
Up-and-cross-sell to your customers: People are looking for deals, if you offer a discounted price of a similar product near checkout, they may click 'add-to-bag' at the last minute, giving your products the opportunity to introduce customers to your wider range of products.
Boost brand awareness to potential new customers: More people are actively shopping online than ever, so having an active presence amongst the buzz is vital to creating a brand that engages.
Re-engage lapsed customers with special promotions: There's many reasons for losing customers, not necessarily related to dissatisfaction with your product. In these cases Black Friday is a great way to re-engage customers who already know and love your brand.
Outside of simple revenue generation, the best way to take advantage of Black Friday is to explore wider ways the event can benefit your company and how it aligns with the rest of your marketing strategy.
Refresh your brand reputation
By preparing well in advance of Black Friday, you can also improve customer service efficiency and reform your brand reputation. For example, if a product has been repeatedly complained about for poor quality, you can prepare a product strategy in two ways: 
Promote a different product: There's no point targeting lapsed customers with a product they've specifically complained about to you. Instead prioritise the promotion of products that have repeatedly received positive feedback from customers so you can avoid future complaints, refunds and lengthy resolutions.
If it's fixed, let customers know: Equally, if you've actioned complaints from customers about a specific product — tell them! When customers feel they've been listened to, it engages them with your brand and builds trust. By retargeting lapsed customers with a new and improved product in light of their suggestions they automatically feel an affinity to your brand.
So, by planning ahead, you can ensure you have the resources ready to make Black Friday a success.
---
---
---
Step 2: Take the entire week into consideration
Ironically, Black Friday isn't just about Friday. In order to make the most of the event, businesses should take steps to build anticipation of the whole weekend, and should always be prepared for a significant increase in sales value (and customer service demand) across the entire week, including Cyber Monday.
Not only do stocklists and workforce need to be prepared for massive demand on Black Friday, but actually for the entirety of Cyber Week. This can put quite a bit of strain on your business, and relies on a successful week to cover overheads. What overheads though?
Stock: The last thing you need is for a product with high sales potential to max out on sales while you're still leading up to Black Friday. Ensuring you understand which products perform best and thus which ones to stock up most on, allows you to be prepared to sell as much as customers want — in other words, maximise revenue.
Order processing and packaging: Equally, if you're selling far more than usual, you need the people power to fulfil those orders. This can mean you may need to pull staff from different departments so you can get the correct orders out on time to avoid future problems with unhappy customers.
Tech staff: If your site is bringing in a lot of traffic, it could crash — we know, nightmare! But, it's vital to be prepared for any eventuality so you can avoid downtime and not miss out on sales. That means you need staff that can not only fix the problem, but also more frontline agents to work with customers to identify

customer service issues in eCommerce

and speed up resolution. 
Customer support agents: Similar to the above point, you do just need to have more people on hand to deal with customer service requests. Otherwise, you risk dissuading customers from your site and going elsewhere when they face an issue, have a question or want to complain. When you've got the agent capacity to meet demand, CS issues can be seen as an opportunity to deliver value, not as a threat to your brand (if not, the reverse is true).
Remember, your planning for the next Black Friday should start directly after the current one finishes. The post-event stage of any Black Friday marketing campaign should focus on integrating feedback from customers into your business processes so that next year's Black Friday can hit an even higher note.
---
Step 3: Get your customer support function prepared.
Customer journey visualisation is one pillar of a great customer experience strategy. It involves putting yourself in your customer's shoes to understand how to make their journey more seamless.
Know what anxieties or desires drive your customers to Black Friday shopping. For instance, free two-day shipping can be a huge pull factor for Black Friday buyers, creating a sense of urgency and allowing customers to get their new products as soon as possible.
Likewise, customising experiences to be more specific to each shopper, such as with personalised landing pages, can help to boost customer satisfaction.
When you know the wants of your perfect consumer, it becomes easier to fulfil their needs.
What channels do you currently offer support over?
The best approach to customer support is with omnichannel customer services.
Black Friday is a great time to offer support over social media, given that Black Friday sales events are often announced on Twitter and Facebook, as well as the usual phone, email, and live chat options.
---
Pro tip: It's not always feasible to expect every eCommerce business to have the budget or capacity to offer omnichannel customer service, but that's where eCommerce customer service outsourcing comes in. Partnering with a trusted provider can allow you to meet customer demand without the commitment to massive overheads. 
---
What's your maximum agent capacity?
Black Friday represents a huge increase in traffic over a specific period. Sudden spikes in customer support calls can lead to long queues and impact customer satisfaction if your maximum agent capacity isn't scalable
The ideal solution to this issue is to create a function that is scalable without compromising on quality. Scalable agent capacity allows companies to provide more efficient customer support, which can have a positive impact on sales.
Have you got Black Friday-specific FAQ pages?
One of the defining principles of eCommerce is that the cost of poor customer service is almost always higher than the cost of improving your customer support. If your website isn't clear, customers will go elsewhere. 
The most efficient (with respect to time and money) answer to this problem is to create a dedicated FAQ page for each product or sale.
Adding new questions to the FAQ pages enables you to ensure that customers are receiving up-to-date, accurate information on your products and services.
This can help improve customer satisfaction rates, which will strengthen your brand reputation over time. The more comprehensive these websites are, the fewer calls with simple and obvious answers your customer service agent will have to deal with.
---
---
You're not alone…
If you're concerned about whether you'll be able to implement the kind of customer support function that will allow you to maximise your profit from Black Friday, the good news is that you're not alone. Many businesses are turning to outsourced customer service functions to help them deal with the surge in enquiries that Black Friday is likely to generate.
The best customer support systems are built around a three-tier structure that offers scalability, flexibility, and dependability.
Odondo covers all three of those vital factors and more.

Odondo's unique distributed, on-demand, model gives you access to experienced, high-quality agents on a flexible basis, ensuring you have access to the kind of scalable and dependable customer service cover that can make or break your Black Friday plans. 
Request a no-obligation quote today to find out more.
---
1 UK consumers buying more gifts during black friday week | Statista
2How to plan a successful 2023 Black Friday programmatic campaign – Crimtan
3Development of average cart abandonment rate (CAR) around Black Friday 2022
449 Cart Abandonment Rate Statistics 2023 – Cart & Checkout – Baymard Institute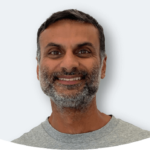 Aamir Baloch
Aamir is one of the Co-Founders at Odondo, where he obsesses over the details to deliver a strong and compelling proposition for each of his clients.
Prior to Odondo, he was CTO at one of the UK's largest price comparison websites, with contact centres in the UK and India. In his spare time, he loves reading, politics, tennis, and playing the piano (badly).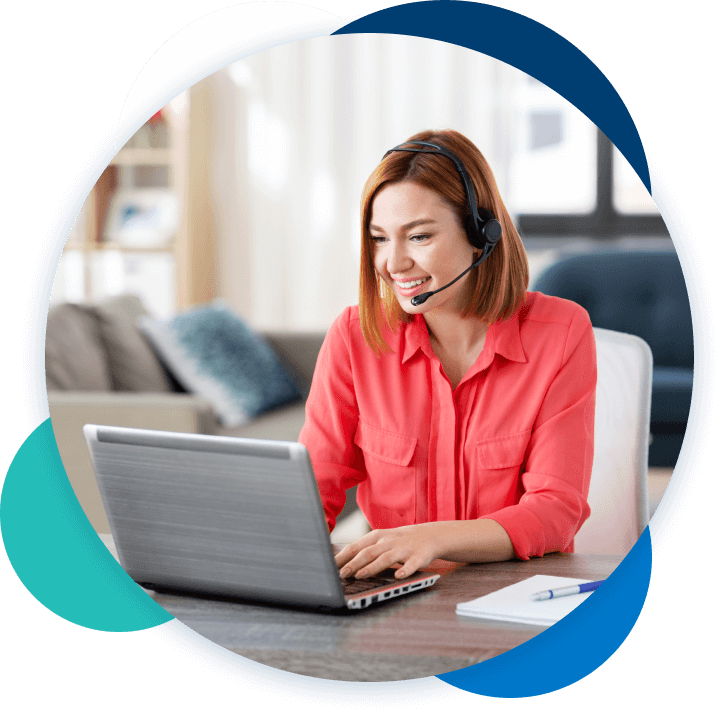 Start improving your customer experience today!