Meeting the high customer service standards of today's consumers is not easy.
Shoppers can choose from a limitless range of websites and stores, and 39% of consumers report that they have less patience today than they did before the pandemic.1
But with 61% of customers being willing to pay at least 5% more for better customer experiences, having a good customer service (CS) team is essential to getting ahead of your competitors.2
This is where hybrid working models come in. They enable businesses to balance in-house and outsourced CS, and so reduce response items, provide more flexible support, and cut overheads.3
In this article, we'll consider the best ways to manage your hybrid customer service team — so you can transform your CS function from a cost centre into a profit centre.
---
---
---
What do we mean by 'hybrid customer service'?
Hybrid customer service can refer to a few different working models. In this instance, we're talking about a hybrid solution that pairs in-house expertise with outsourced overflow from a customer service partner:
Hybrid customer service team = outsourced agents + in-house team
This allows for the option of full-time or extended CS working hours, while providing a significant level of control over how customer services are delivered.
Hybrid models are often a good solution for businesses that are conflicted about the benefits of in-house vs outsourcing customer service, delivering the security of the former and flexibility of the latter.
The unique benefits of hybrid customer service
A hybrid model can positively transform customer experiences by delivering faster, more efficient, and more accessible support. Some of the unique benefits of hybrid customer service are its:
Flexibility: With services that can be scaled according to demand, operating according to extended operating hours without incurring significant costs.
Low cost: With the right partner, you can pay only for the services you use — so if you go through a period of reduced demand, you're not paying for excess capacity. Likewise, if you need

overflow call answering services

, you can access them at a reduced cost.
High quality: In-house agents will know your business inside-out. With the right outsourced partner, you gain an additional team of agents who have a deep knowledge of your services — providing excellent customer support that helps build a loyal customer base.
Rapid deployment options: You can rapidly train new customer service advisors without needing to go through the time-consuming hiring process. That means faster deployment, rapid scalability, and improved customer outcomes.
The benefits of a hybrid model in improving customer service efficiency are evident. But to be effective, hybrid CS must also be managed properly. Here are three of our top tips for better hybrid customer service management:
---
---
Tip 1: Make your training consistent
The risk with hybrid customer service is that there will be a sharp divide between the agents you train in-house and your outsourced team. This will result in:
Inconsistent script or discussion pathways
Poorer customer experiences
And more work for management teams
And this is all too common: approximately 60% of customers report feeling like they're dealing with completely separate departments rather than one company during a CS interaction.4
To avoid this difficulty, all outsourced customer-facing agents should be versed in the same language, scripts, and brand messaging as your in-house team.
That doesn't mean you should expect to train external agents from scratch — a good outsourcing partner will provide agents that already have extensive customer service experience. However, external agents should:
Be provided with the same scripts and documentation as in-house agents
Be trained on who you are and what your brand stands for
And understand your tone of voice and core messaging
This will ensure more reliable positive outcomes, even if customers speak with more than one agent throughout the course of their interaction with you. Over time, this will increase trust, boost the number of loyal customers, and improve your brand reputation.
---
---
Tip 2: Support your agents with technology
The role of technology in customer service has been increasing for some time. Studies suggest that as many as 41% of customer service tasks will be handled by AI by the end of 2023.5 While 78% of people still prefer to talk to a real person, automation plays an essential role in reducing pressure on your hybrid team.6 The top tool categories to consider include:
Messaging automation tools: Chatbots and automated ticketing can reduce wait times by asking customers to provide relevant information about their account before they begin interacting with an agent.

Chatbots shouldn't be relied upon as a 'fix-all' solution, but can be valuable in streamlining the customer experience and simplifying processes for agents.
CRM systems: To connect your in-house and outsourced agents, consider implementing a single CRM or communication tool. This should enable quick agent responses, easy transfers, and generally smoother processes.
---
Pro tip: Not all outsourced partners will agree to use your chosen messaging or CRM system. Look for a reliable, onshore outsourced customer support services provider like Odondo, whose agents are experienced in adapting to new online systems.
---
Tip 3: Employ a distributed model
Distributed customer service = a customer service model in which agents are based in a variety of locations, with the ability to work from their own homes or from external workspaces.
When your CS team is already split between hybrid and outsourced agents, it can be daunting to consider a distributed model. But it actually offers huge benefits for hybrid teams:
Responsive service: Because your agents are decentralised, you will better be able to remain responsive in the event of a technical or operational

customer service crisis

. For example, if your internal call centre has a power cut, your distributed team of agents can ensure your customer helpline doesn't go down with it.
Scalable solutions: A distributed model reduces the reliance on physical infrastructure, so it's much easier to increase or decrease the number of agents you need according to demand.
Omnichannel experiences: 66% of customers use an average of three different communication channels to contact customer service teams.7 Meeting customers where they are with omnichannel customer service helps improve the customer experience and distribute your agent workloads.
Experienced customer-facing agents: By choosing a service partner that operates a distributed model, you gain access to a far broader talent pool of agents. This allows you to build a highly qualified team, quickly.
Build your customer service team today
A well-managed hybrid customer service team can improve customer satisfaction, boost brand loyalty, and create a more streamlined customer support onboarding process.
But all of these benefits rely on having an experienced and reliable outsourcing partner. Without this, you risk losing control over your hybrid operations and may find it difficult to get an accurate overview of your agents' performance.
Odondo is a UK-based customer service outsourcing provider, offering flexible services that you can scale according to demand. We operate with a pay-as-you use approach that provides almost immediate access to high-quality agents distributed across the UK.
Our specialist agents work closely with your business to get a clear understanding of your brand messaging, tone, and script pathways — ensuring that your hybrid team works as a single whole.
To learn more about how we can help you, get a no-obligation quote today.
---
---
1 100 customer experience stats for 2023
2 100 customer experience stats for 2023
3 100 customer experience stats for 2023
4 10 key customer service trends for 2022 and beyond
5 The top 10 customer service trends & statistics for 2023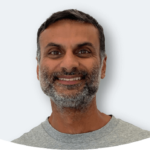 Aamir Baloch
Aamir is one of the Co-Founders at Odondo, where he obsesses over the details to deliver a strong and compelling proposition for each of his clients.
Prior to Odondo, he was CTO at one of the UK's largest price comparison websites, with contact centres in the UK and India. In his spare time, he loves reading, politics, tennis, and playing the piano (badly).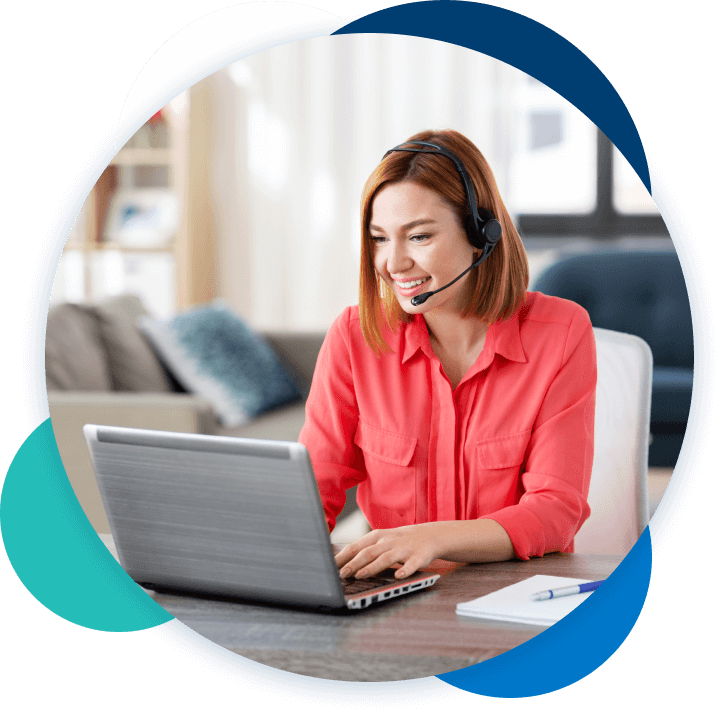 Start improving your customer experience today!