But according to a 2023 report, 47% of agents said that not having enough time in the day was their biggest day-to-day challenge.1 High-growth and low-growth organisations alike are struggling to meet demand, and may subsequently face reduced customer satisfaction, lower customer retention rates, and higher customer service (CS) costs.
Hiring a call centre is a great way to distribute this workload and reduce the burden on in-house teams. It can be a nerve-wracking process, particularly if you're handing over customer service to an external provider for the first time, but it is also highly rewarding.
In this article, we'll explain exactly why businesses hire call centre services, what approaches they can take, the most common pricing models and more. By the end of this blog, you should have a strong understanding of what hiring a call centre entails and have a vision of what steps you next want to take.
Suggested reading: Our free eBook, 'A Pocket Guide to Customer Service Solutions', to learn more about whether hiring a call centre is the right option for you.
Why hire a call centre?
Hiring, training and managing customer service in-house is a great way to ensure high-quality customer support.
But it can be incredibly expensive, and many small-to-medium-sized businesses won't have the budget or resources to do this at scale.
Hiring a call centre is a straightforward solution that allows you to:
Rapidly grow your customer service function: As you can select how small or large you would like your team to be.
Improve customer satisfaction: Call centre agents are often highly trained and will have experience resolving customer queries. As such, outsourcing is often used as part of a wider strategy to improve customer satisfaction.
Reduce costs: When done correctly, hiring a call centre can reduce costs by ensuring you are only paying for the customer service functions you need, when you need them.
Boost customer service metrics: Average handling times, repeat customer calls, lead generation rates and more are all important metrics to measure. By outsourcing your customer service, you can monitor and improve these more easily.
Some businesses will hire a call centre simply so that they have an answering service to manage inbound and outbound calls. But many will also use it to improve their customer retention, boost loyalty, and even increase acquisition rates.
---
---
Approaches towards hiring a call centre
Before you dive into hiring a call centre, it's important to have a good understanding of how to outsource customer service the right way.
Which hiring approach is right for you will depend on your existing in-house capabilities as well as your long and short-term customer service goals.
1. Offshore outsourcing
Offshore outsourcing is when a business purchases the services of a call or contact centre in another country. This is widely considered to be an outdated approach — but it is still reasonably popular due to its low upfront costs and high scalability.
Some of the most used offshore locations include:
The Philippines
Singapore
India
Argentina
And more.2
By outsourcing customer services to another country, businesses can spend more time focusing on their core operations, while avoiding the costs associated with hiring an internal call centre team.
But trends in customer service show that more businesses are now moving their offshore services 'onshore' — i.e., back to the same country in which their business operates. BT, for example, is just one of many to have recently moved their customer services back to the UK.3
2. Onshore outsourcing
Use flexible working
As you might expect, onshore outsourcing is when a business hires a call centre within the same country as they operate. In contrast to offshore outsourcing, this typically has:
Medium-high costs, depending on the pricing model followed.
More experienced agents who are less likely to struggle with language barriers and who will be able to deliver expert customer services and technical support.
Simpler management and hiring processes, as all operations are occurring within the same country and communication is more straightforward.
Quality assurance, built in. Experienced agents will be better equipped to provide a high standard of service that keeps customers coming back.
It's worth emphasising that although onshore outsourcing can be more expensive than offshore, the long-term results are often significantly better than with other different types of customer service.
Plus, onshore outsourcing prices include the overheads, equipment, and infrastructure required to run the service – therefore making it very cost-effective in the long term.
Many organisations find that while offshore outsourcing decreases initial costs, this is negated by lower customer satisfaction, poor retention rates, higher customer acquisition costs, and more.
As a result, most businesses are recommended to either outsource onshore, have in-house teams, or take a hybrid approach…
Increased productivity: When employees can work from home or have a more flexible schedule, they often feel less stressed and more motivated to do their best work.
Increased job satisfaction: Flexible working arrangements can help employees feel more valued and appreciated, which can lead to higher levels of job satisfaction.
Reduced absenteeism: When employees can take care of personal errands or appointments during traditional work hours, they are less likely to need to take time off from work. Additionally, employees with flexible schedules are often less likely to experience burnout.
3. A hybrid approach
The hybrid approach involves using a mix of onshore outsourced agents and an in-house team. This is well-suited to businesses that already have some customer service functionality, or who don't receive enough calls to hire a fully external team.
If you are hoping to follow a hybrid structure, you will need to find a call centre that is willing and able to work alongside your team as part of a distributed working model. This will help to prevent information silos and misinformed or uninformed agents.
Pro tip: We talk more in-depth about call centres in our recent article, 'Everything You Need to Know about Call Centres in 2023'.
Key takeaways
Offshore Outsourcing
Onshore Outsourcing
Onshore + In-house (Hybrid)




Pros
• Cheaper
• High scalability
• Higher quality agents
• Simpler management and hiring
• No language barrier
• 'Best-of-both-worlds'
• Ultimate flexibility
• Don't have to completely let go of the reins to your customer service solution
Cons
• Much lower quality agents
• Language barrier often a problem for customers
• More of an initial upfront cost
• More of an initial upfront cost and still have to maintain an in-house team
• Cheaper
• High scalability
• Higher quality agents
• Simpler management and hiring
• No language barrier
• 'Best-of-both-worlds'
• Ultimate flexibility
• Don't have to completely let go of the reins to your customer service solution
• Much lower quality agents
• Language barrier often a problem for customers
• More of an initial upfront cost
• More of an initial upfront cost and still have to maintain an in-house team
Now that we've explored the three key approaches towards hiring a call centre, we can start thinking about cost.
As we've mentioned, the pricing model of your chosen solution will dramatically impact the overall price of your CS, regardless of whether it's onshore, offshore, or hybrid.
Fixed vs flexible pricing models
There are two main call centre industry cost models: fixed and flexible. The fixed model keeps customer service costs static year-round, while flexible costs allow companies to keep up with the variability of customer demand and pay for the services they use.
Fixed pricing models
Fixed costs are costs that stay the same, regardless of changes in demand or market changes. In customer service, this is when a business pays an unchanging amount for their entire customer service function month on month or year on year.
Businesses that use a fixed pricing model may find it challenging to adapt to changing circumstances, and also challenging emotionally if they have to replace people they've recently hired or change a recent investment.
While scalability is possible, it can be difficult to scale up or down quickly. Importantly, however, a fixed cost model doesn't mean that capacity has to be the same all year round. Businesses know what their peak seasons are, and can plan to increase capacity during those seasons, creating a fixed cost in their year-end accounts.
Flexible pricing models
Scalability: A flexible cost model can help your business scale its customer service function up or down depending on the level of demand, providing businesses with an overall cost-effective approach.
A wider view of revenue: Increasing agents to meet demand and meeting customers where they want provides a better customer experience. And by doing this, businesses encourage customer loyalty, which means more sales and more revenue overall.
Operational efficiency: Flexible costs let businesses follow customer demand, instead of the other way around. If overflow call answering services are required, they're easy to obtain and implement.
Key takeaways
Flexible cost model
Fixed cost model




Pros
• On-demand scalability
• Distributed agent base
• Overall cost savings
• Improved customer experience
• Set and forget
• Easy to track
• Perceived low cost
Cons
• Harder to track costs
• Hard to predict costs based on variations in demand
• Costly and inflexible fixed-term contracts
• Paying for more than you use
• Reduced scalability
• On-demand scalability
• Distributed agent base
• Overall cost savings
• Improved customer experience
• Set and forget 
• Easy to track
• Perceived low cost
• Harder to track costs
• Hard to predict costs based on variations in demand
• Costly and inflexible fixed-term contracts
• Paying for more than you use
• Reduced scalability
Pro tip: Want to learn more? Check out our Customer Service Outsourcing Price Guide for more information.
How to choose your best-fit call centre
As we've outlined, call centres range widely in price, location and size. Here are some of our top tips for finding your best-fit solution:
1. Choose a pay-as-you-use model
Rigid, long-term contracts lock you into a specific price and into services and capabilities that might not be relevant to what your business needs.
When times are quiet, you'll pay more than you need to. And when times are busy, your headline cost might be low, but your actual cost will be higher in the revenue you're losing. Using a pay-as-you-use model allows you to:
Scale services according to demand
Reduce customer service costs
Ensures that your customers' needs are met
2. Look for expandable, flexible services
Fast-growing businesses never stay the same for long. Fixed costs in customer support services mean that you pay for individual service options on a contract.
Businesses that pay for fixed contracts often run into issues when they have an unexpected influx of customers. If for example, their fixed contract paid for just 5 agents doing an 8 hours-a-day shift, the business could only handle 40 hours of customer service work a day. This might be okay at the start of the year, but if the business managed to secure more customers in the first quarter than predicted, then by the second quarter those 5 agents would be overwhelmed.
The business would then have to pay for another fixed contract to secure more agents – and this quickly becomes very inefficient.
By using an outsourced, flexible provider, however, you have access to a range of services and skills you can pick and choose. And as customer expectations increase, you can start to consider:
Hiring more external agents to reduce pressure on your in-house team
Extending your customer service to include omnichannel support
Establishing additional self-service functions
Businesses can change the types of support they offer to align with changing customer expectations. Expand your support on social media or live chat, help customers with onboarding or resolving helpdesk tickets.
3. Consider the hybrid model
As outlined above, a hybrid model can be an excellent best-of-both-worlds solution that involves bolstering your in-house customer service team with outsourced agents.
If you're a retailer with just an in-house customer success team, for example, you might be dealing with many technical queries following the release of a new product, however you also have a backlog of less-technical tickets that need addressing. To solve this issue, you could outsource a temporary call centre that could address that backlog, while your dedicated in-house team takes care of the more technical tickets.
Employing a hybrid model won't be the best choice for everyone, but it is certainly worth considering — especially if you already have some in-house CS capabilities.
Just ensure the outsourced provider you do work with is flexible enough to work alongside and collaborate with your existing team.
4. Look for distributed working structures
Some onshore types of call centres will all be based in a single location — others will be distributed across the country, and connected via a cloud-based platform or network. These are also known as virtual call centres.
On the whole, distributed working models are better because they allow outsourced providers to draw on a more diverse pool of agents. As any agent can work from home using a distributed model, this opens the door to a whole range of skillsets that would normally be unavailable. Disabled agents who can't comfortably work in a physical call centre can be utilised, or people who live in remote locations.
This means companies can get access to a broader range of people with a breadth of skills and experience, and can therefore provide customer support that is more tailored to the business at hand.
Odondo has agents based around the UK, specialising in everything from eCommerce to Travel to Utilities. We match each business with their best-fit agents to ensure the service level is consistently high.
---
---
Choose onshore outsourcing for maximum flexibility
Odondo is an outsourced customer service provider delivering call centre and helpdesk outsourcing to businesses across the UK.
Our distributed customer service agent model gives businesses access to agents with more experience and industry-specific backgrounds — and we do it on demand. We've built our model on quality and flexibility, so you get to meet the needs of your customers while keeping costs down.
To learn more about how Odondo can help your business, book a no-obligation quote today.
1 Mean average calculated from data: The State of Customer Service in 2023
2 5 Countries That Provide a Quality Call Center Services in 2022
3 BT completes 100% onshoring of customer service calls to the UK and Ireland to deliver personal and local customer service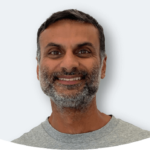 Aamir Baloch
Aamir is one of the Co-Founders at Odondo, where he obsesses over the details to deliver a strong and compelling proposition for each of his clients.
Prior to Odondo, he was CTO at one of the UK's largest price comparison websites, with contact centres in the UK and India. In his spare time, he loves reading, politics, tennis, and playing the piano (badly).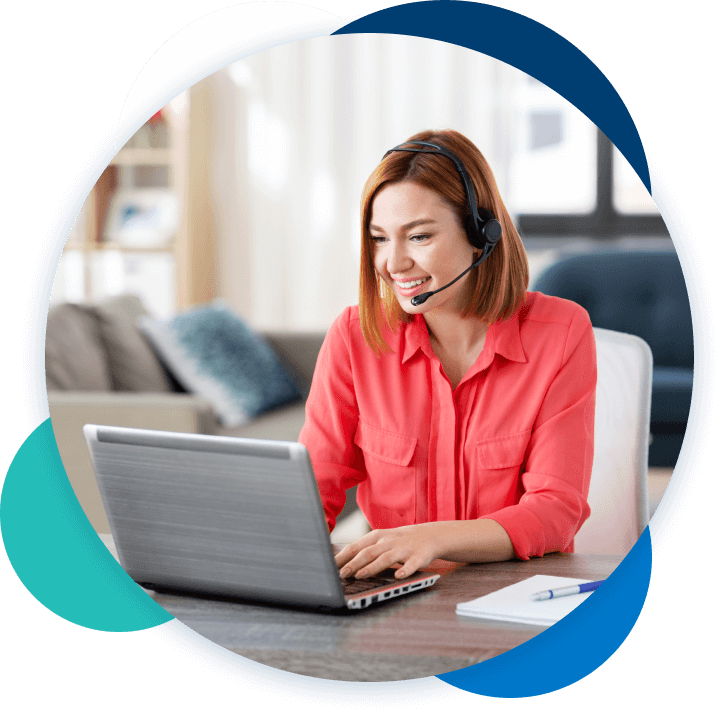 Start improving your customer experience today!