Black Friday is one of the biggest eCommerce calendar events of the year. Approximately 76% of consumers planned to shop during the Black Friday weekend (BFCM) in 2022, a number that is only projected to increase in 2023.1
As global economic uncertainties persist and 69% of consumers alter their non-essential spending habits to look for better deals, Black Friday is pivotal for success in this year's Golden Quarter. 2
But with Black Friday basket abandonment resting at around 78%, achieving success on Black Friday relies on delivering great deals, outstanding customer service, and streamlined onsite experiences.3
On-demand customer support is an effective way to improve the customer service experience and boost sales — but can be difficult to get right without overspending.
In this article, we'll explain how you can cost-effectively implement and manage on-demand customer service during the busy Black Friday weekend.
Suggested reading: Read our free eBook, 'Managing Customer Service Costs', to learn more about managing costs all year round.
---
---
On-demand support on Black Friday: is it worth it?
Implementing on-demand customer service (CS) on Black Friday is important to reducing the likelihood of basket abandonment — but that's not to say that all companies need to deliver this level of customer support.
On-demand CS over the Black Friday weekend will be most important for businesses in the financial, travel, eCommerce, and legal fields. This is because these products or services are typically the most complex and in the highest demand, so there are likely to be more customer queries that each take longer to process.
By meeting and exceeding customer service expectations, you can demonstrate that customer satisfaction is your priority. In the long term, this will:
Improve social proof
Gain you more loyal customers
Build your brand reputation
Boost customer service ROI
And increase long-term sales
If you want to get ready to address growing customer demands this Black Friday, keep reading! We'll outline the 5 strategies you can follow for maximum customer satisfaction and minimum extra costs…
1. Make the most of self-service
Self-service portals are a cost-effective way to make sure your customers' queries get answered at any time of the day (it also helps that they're a go-to choice for 65% of consumers.)4 Beyond reducing demand on your human CS teams, they're also great for quickly resolving simple questions.
Some popular self-service channels to consider include:
Fully automated chatbots
Online forums
FAQ pages and knowledge bases
It's important to remember that self-service is only really sufficient for basic queries — and should never entirely replace human support. After all, 54% of customers still believe that a phone call with a live agent provides the fastest resolution and best customer experience. 5
Providing easy access to these simple solutions alongside in-person handling can clear demand backlogs and reduce response times. The use of support tickets for chatbot and forum queries can also simplify service if consumers do decide that they need to talk to someone.
Using self-service tools during Black Friday makes the difference between giving your customers quality customer care and creating a queue of unhappy people that end up going to a competitor instead.
2. Choose a scalable customer support model
While there are benefits to always-on customer service during busy periods, they can bring little ROI if you're not seeing the level of demand that even needs an on-demand service.
Scalable customer support models allow businesses to affordably increase customer service solutions as required. While this can be difficult to achieve in-house, partnering with a provider that offers pay-as-you-go pricing can guarantee you're always matching demand, even for short-term periods like Black Friday.
When demand dies down, it's then easy to return to a standard CS function. This kind of scalable customer support team can help you:
Stand out from competitors during peak times like Black Friday.
Improve customer service efficiency with agents who are experienced in your industry and understand your desired tone of voice.
Create seamless customer journeys that increase the likelihood of positive social proof.
3. Consider outsourcing
Creating an on-demand customer service function in-house requires an ongoing hiring process, infrastructure implementation, and agent training. The time and costs to make these happen can easily mount up.
However, outsourcing these tasks provides your business almost immediate access to high-quality and experienced agents. This will depend significantly on which provider you work with. So, if you do choose to outsource your CS, look for an outsourcing partner that has the following qualities:
Onshore: With agents based in the same country as your business, you're better able to manage your team and deliver a higher standard of service
Flexible: Be careful that you're not trapped by high long-term costs — making sure to choose flexible contracts and capacity
Adaptable: If you're scaling your CS specifically for Black Friday, you don't want to have to purchase new infrastructure. The right outsourced provider should be able to adapt to your business's unique systems.
Pro tip: If you already have an in-house team, overflow call answering services like those offered by Odondo could supplement your existing customer service function during busy periods like Black Friday.
4. Use omnichannel support
Omnichannel support can help you manage the added demands of Black Friday by distributing service demands across different channels. These could include:
Phone lines
Social media messaging
Live chat
And automated chatbots
And omnichannel customer services aren't just beneficial in busy periods like Black Friday. Studies have shown that a good omnichannel strategy can help turn 89% of buyers into loyal customers, boosting long-term growth and business security.6
The right outsourcing partner should be able to deliver agile support services across a range of channels. You can meet customers where they are, and rapidly scale your CS function without needing to pay for on-demand overflow support, 365 days a year.
5. Choose an experienced partner
Despite its importance within the Golden Quarter, Black Friday is a relatively short calendar event. Many companies will therefore plug promotional service gaps with low-cost offshore outsourcing, resulting in:
Increased wait times due to inexperienced agents who can't effectively handle customer queries.
Reduced satisfaction as language barriers and different time zones can make interacting with offshore agents harder.
Fixed costs that, despite being low per/agent, can add up in the long term.
A high-quality partner who can deliver service according to your industry standards is far more valuable. Experienced agents are also more likely to boost your returns overall thanks to expert customer handling and faster turnaround times.
Looking for the right outsourced partner? Read our article on hiring a call centre to discover what you need to look out for in a partner.
Meet customers where they are with Odondo
On-demand, efficient, and high-quality customer service can help you to boost your sales and long-term customer base for a more successful Black Friday strategy.
Odondo's distributed call centre can give you access to a team of high-quality agents based all across the UK. With no fixed contracts, we make it possible to scale service with campaign-specific agents chosen and trained by you.
Whether you need an on-demand service for a single weekend or are looking for a cost-effective way to expand your in-house team, Odondo can help.
Request a no-obligation quote today to build your experienced customer service team today.
---
---
1 Black Friday stats: everything you need to know
2 Charts: 2023 Global Shopping Trends – Practical Ecommerce
3 Black Friday stats: everything you need to know
4 What is customer self-service?
5 Chatbots And Automations Increase Customer Service Frustrations For Consumers At The Holidays
Bobby Devins
Bobby spent 11 years as an Investment Banker before going on to co-found his own e-commerce start-up, where Customer Service was one of the core functions that fell under his remit.
He has spent the past 9 years in and around the start-up space, most recently co-founding Odondo with the aim of reimagining the delivery of Customer Service. Bobby has pursued a very traditional career path for someone who ultimately aspires to be a hardcore gangsta rapper.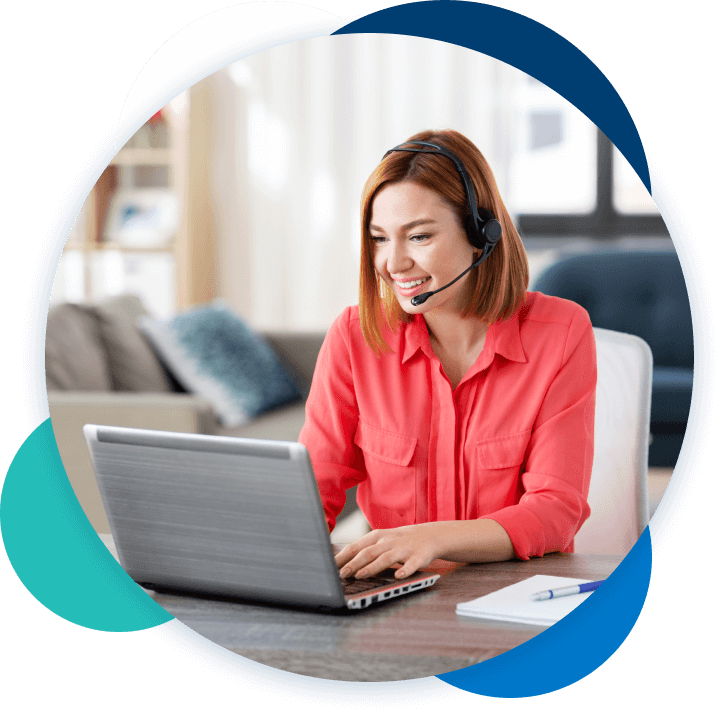 Start improving your customer experience today!